https://en.wikipedia.org/wiki/Euphorbia_milii
Overview
Description
Varieties
Cultivation
Euphorbia milii, the crown of thorns, Christ plant, or Christ thorn, called Corona de Cristo in Latin America (coroa-de-cristo in Brazil), is a species of flowering plant in the spurge family Euphorbiaciae, native to Madagascar. The species name commemorates Baron Milius, once Governor of Réunion, who introduced the species to France in 1821. It is imagined that the species was introduced to the Middle East in ancient times, and legend associates it with the crown of thorns worn by Christ.
co
r

on

a

(n.)

1650s, "a crown," from Latin corona "a crown, a garland," in ancient Rome especially "a crown or garland bestowed for distinguished military service," from suffixed form of PIE root *sker- (2) "to turn, bend."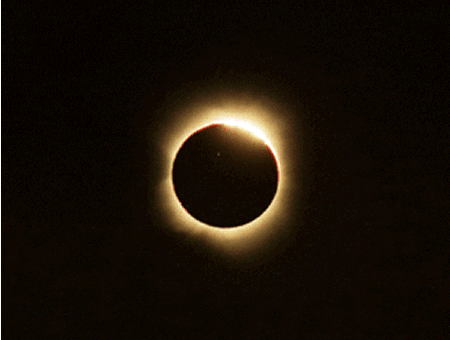 With many extended senses in botany, anatomy, etc. The two "crown" constellations, Corona Borealis (according to fable, the crown of Ariadne) and Corona Australis, are both Ptolemaic. Astronomical sense of "luminous circle observed around the sun during total eclipses" is from 1809. As a brand of Cuban cigar, 1876. The brand of Mexican pale lager beer dates from 1925.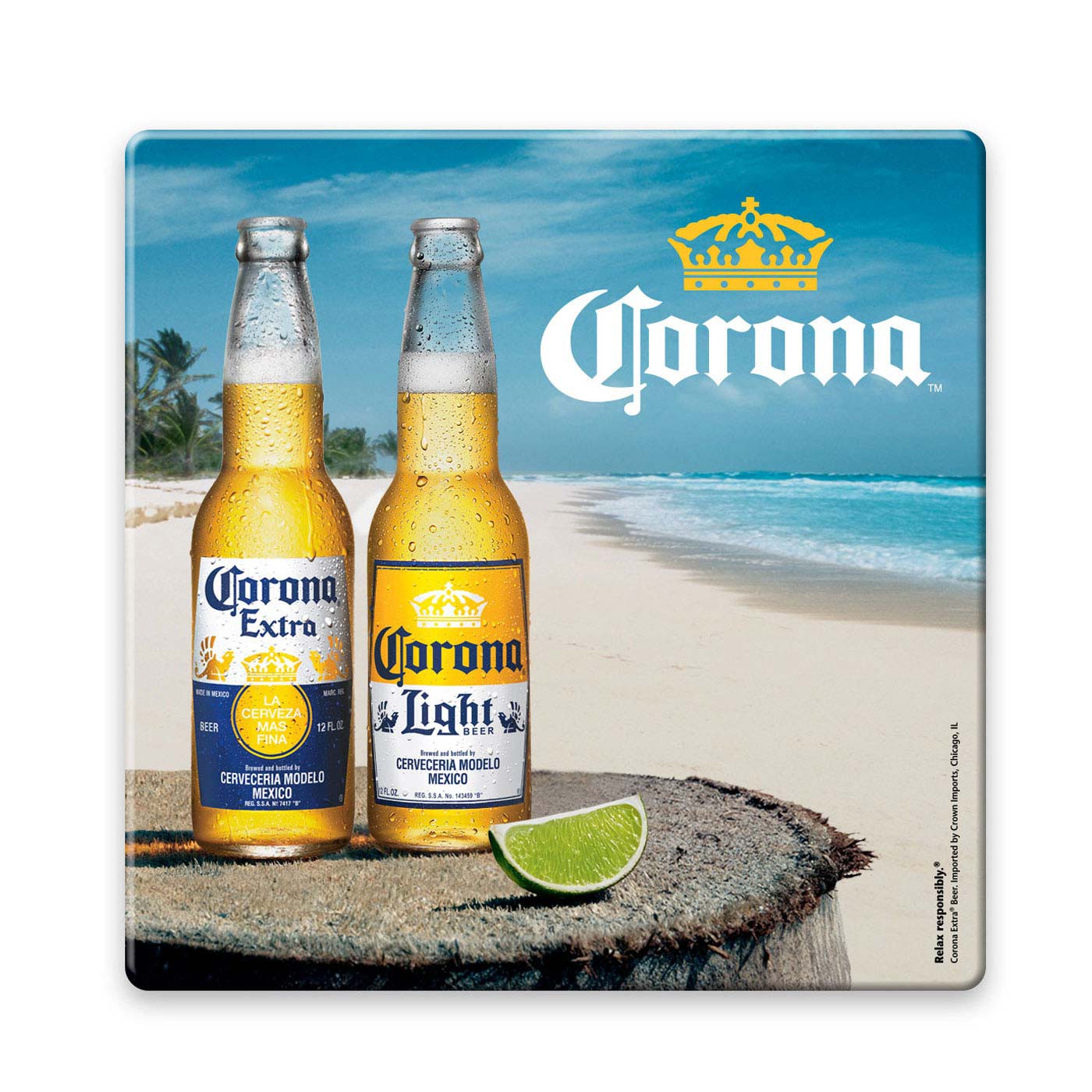 Entries related to Corona
*sk
er

– (1)

also *ker-, Proto-Indo-European root meaning "to cut."

It forms all or part of: bias; carnage; carnal; carnation; carnival; carnivorous; carrion; cenacle; charcuterie; charnel; corium; cortex; crone; cuirass; currier; curt; decorticate; excoriate; incarnadine; incarnate; incarnation; kirtle; scabbard; scar (n.2) "bare and broken rocky face of a cliff or mountain;" scaramouche; scarf (n.2) "connecting joint;" scarp; score; scrabble; scrap (n.1) "small piece;" scrape; screen; screw; scrimmage; scrofula; scrub (n.1) "low, stunted tree;" scurf; shard; share (n.1) "portion;" share (n.2) "iron blade of a plow;" sharp; shear; shears; sheer (adj.) "absolute, utter;" shirt; shore (n.) "land bordering a large body of water;" short; shrub; skerry; skirmish; skirt.

It is the hypothetical source of/evidence for its existence is provided by: Sanskrit krnati "hurts, wounds, kills," krntati "cuts;" Hittite karsh- "to cut off;" Greek keirein "to cut, shear;" Latin curtus "short;" Lithuanian skiriu, skirti "to separate;" Old English sceran, scieran "to cleave, hew, cut with a sharp instrument;" Old Irish scaraim "I separate;" Welsh ysgar "to separate," ysgyr "fragment."
*sker– (2)
also *ker-, Proto-Indo-European root meaning "to turn, bend."
It forms all or part of: arrange; circa; circadian; circle; circuit; circum-; circumcision; circumflex; circumnavigate; circumscribe; circumspect; circumstance; circus; cirque; corona; crepe; crest; crinoline; crisp; crown; curb; curvature; curve; derange; flounce (n.) "deep ruffle on the skirt of a dress;" krone; ring (n.1) "circular band;" ranch; range; ranger; rank (n.) "row, line series;" research; recherche; ridge; rink; rucksack; search; shrink.
It is the hypothetical source of/evidence for its existence is provided by: Latin curvus "bent, curved," crispus "curly;" Old Church Slavonic kragu "circle;" perhaps Greek kirkos "ring," koronos "curved;" Old English hring "ring, small circlet."
Entries related to *sker-
*skribh-
circum-
arrange
bias
carnage
carnal
carnation
carnival
carnivorous
carrion
cenacle
charcuterie
charnel
circa
circadian
circle
circuit
circumcision
circumflex
circumnavigate
See all related words (91) >
(14 letters, 2 words)"the coronavirus" = 188 (English Ordinal)
t
h
e
33
c
o
r
o
n
a
v
i
r
u
s
155
188
20
8
5
3
15
18
15
14
1
22
9
18
21
19
(13 letters, 3 words)"crown of thorns" = 188 (English Ordinal)
c
r
o
w
n
73
o
f
21
t
h
o
r
n
s
94
188
3
18
15
23
14
15
6
20
8
15
18
14
19
Dictionary entries near *sker-
skene
skep
skeptic
skeptical
skepticism
*sker-
skerry
sketch
sketchy
*skeud-
skew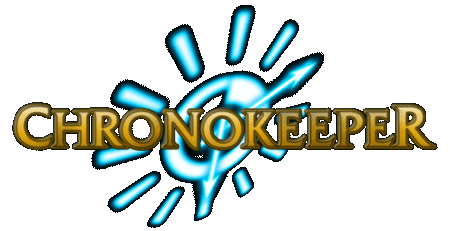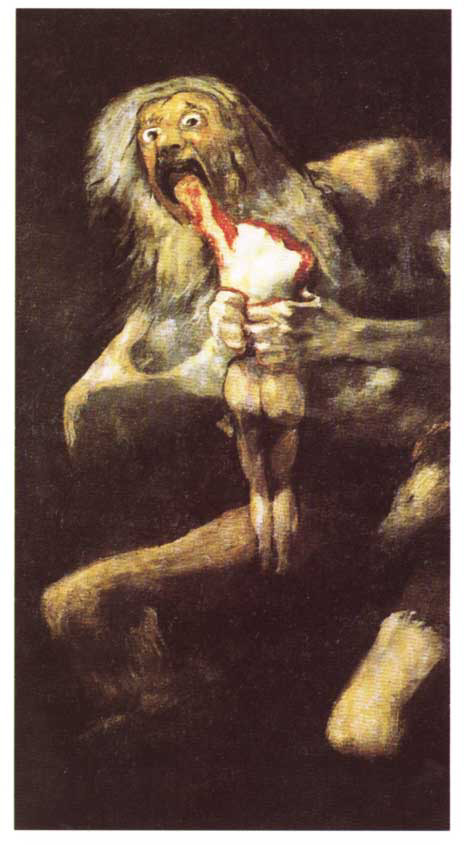 co
r

on

a

vi

r

us (n.)

type of RNA virus affecting birds and mammals, in humans as a respiratory tract infection, by 1968, is so called for the spikes that protrude from its membranes and resemble the corona of the sun; see corona. Covid as a contraction of coronavirus disease seems to have been coined for the outbreak that began in China in 2019 (COVID-19).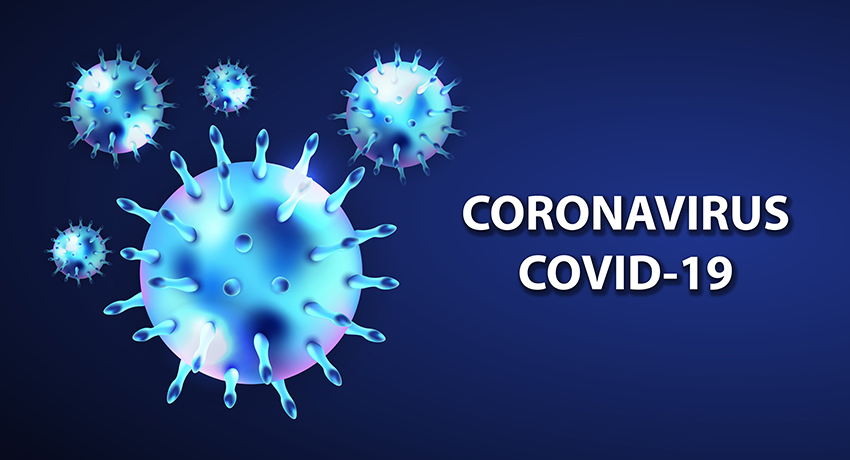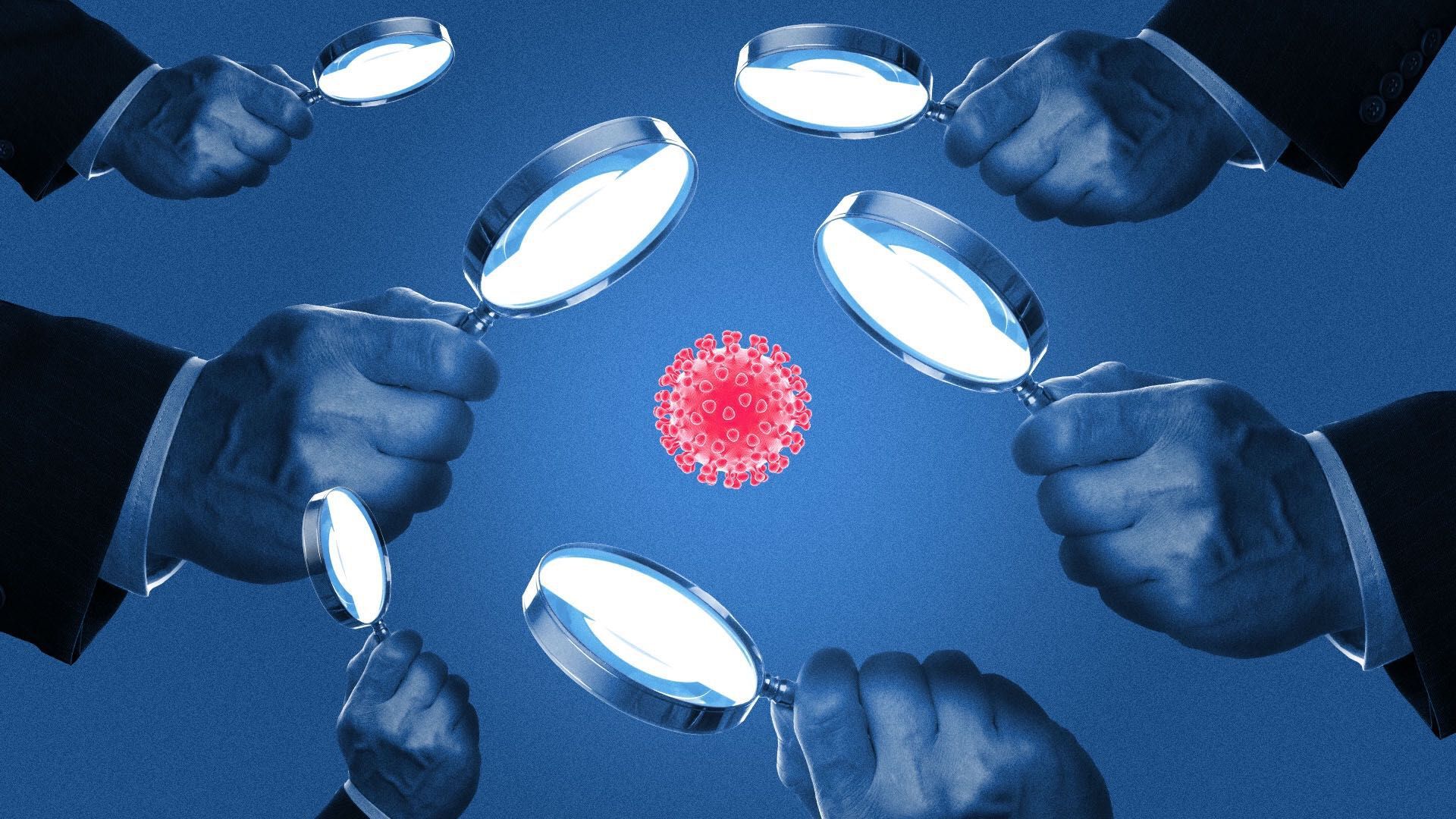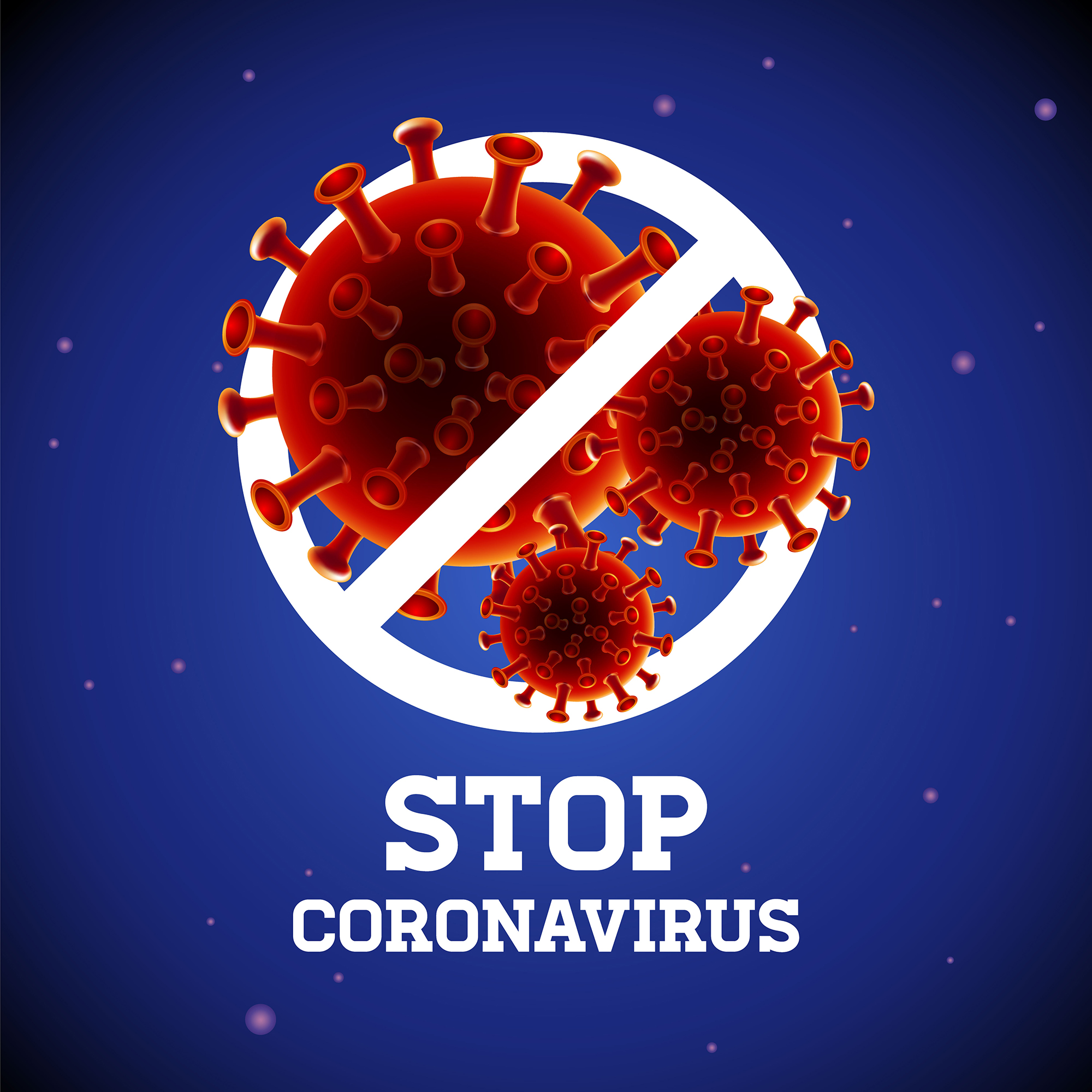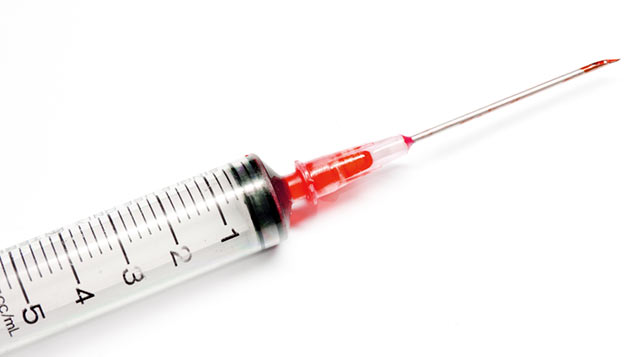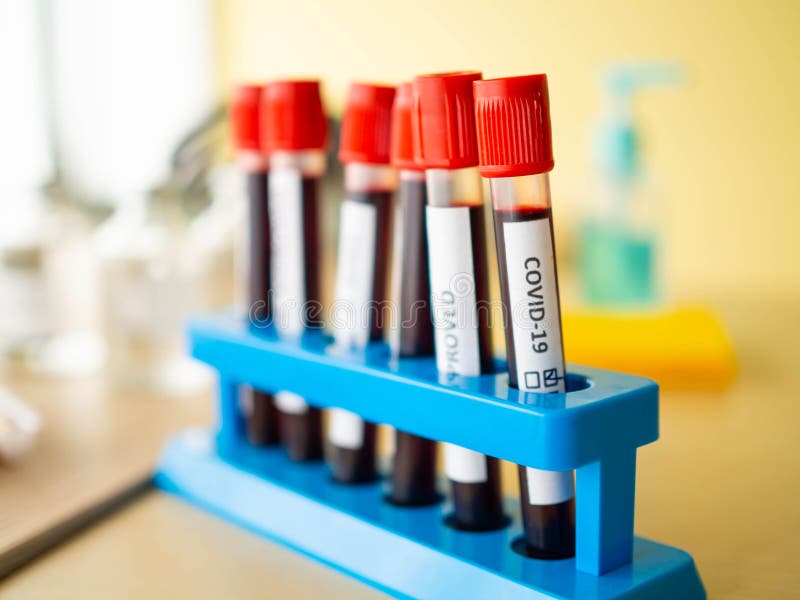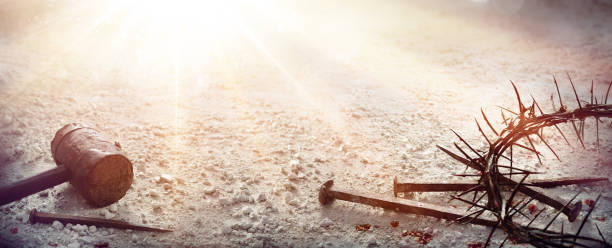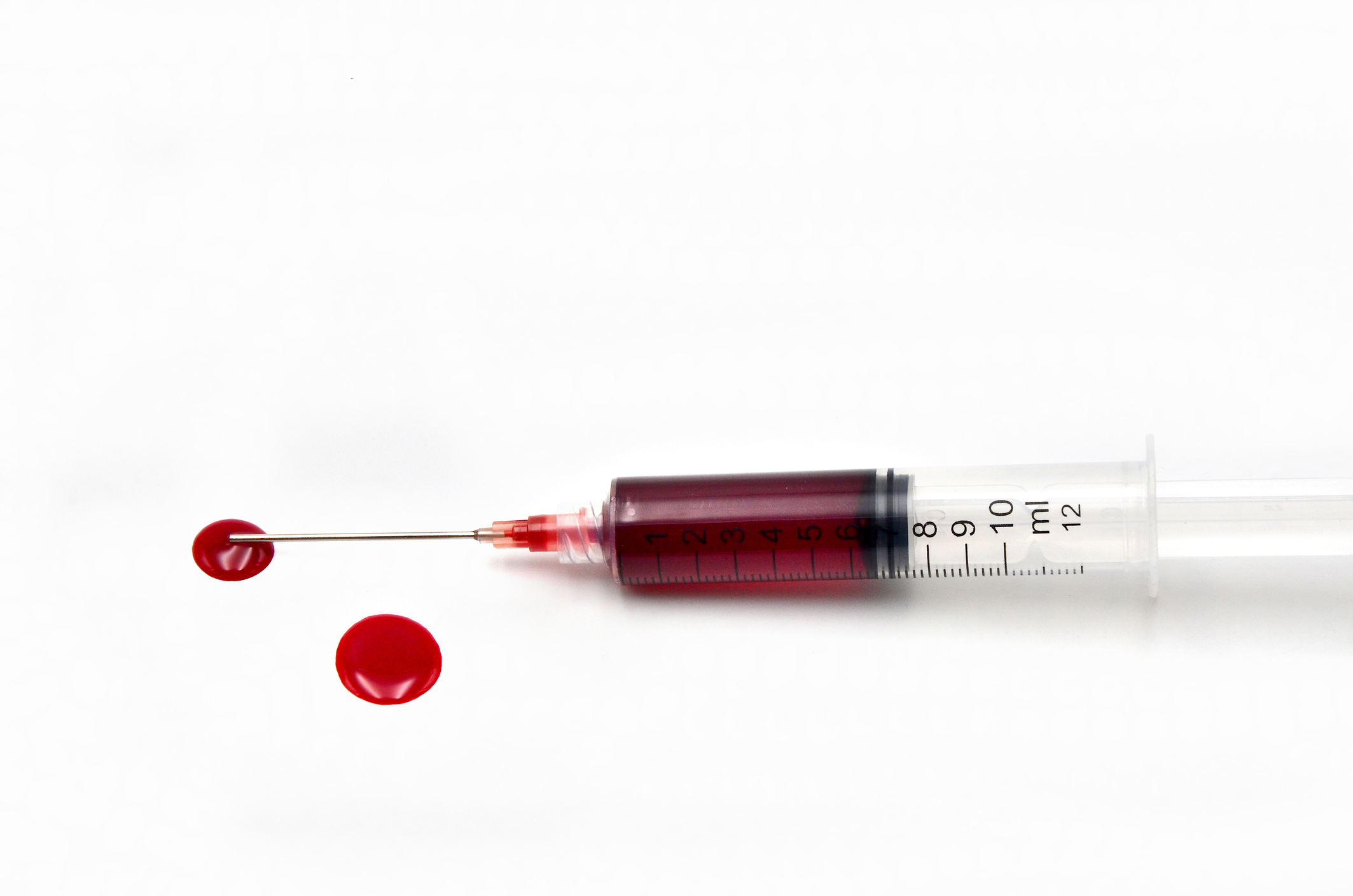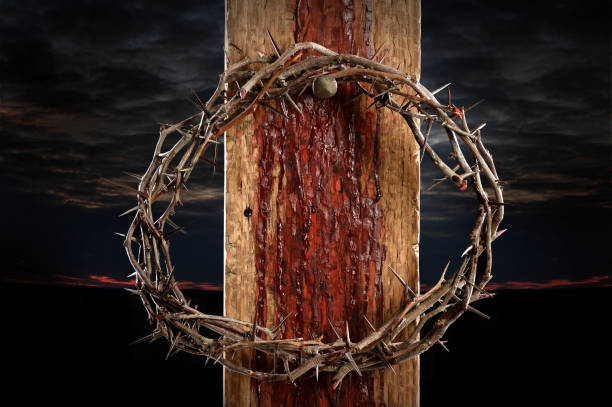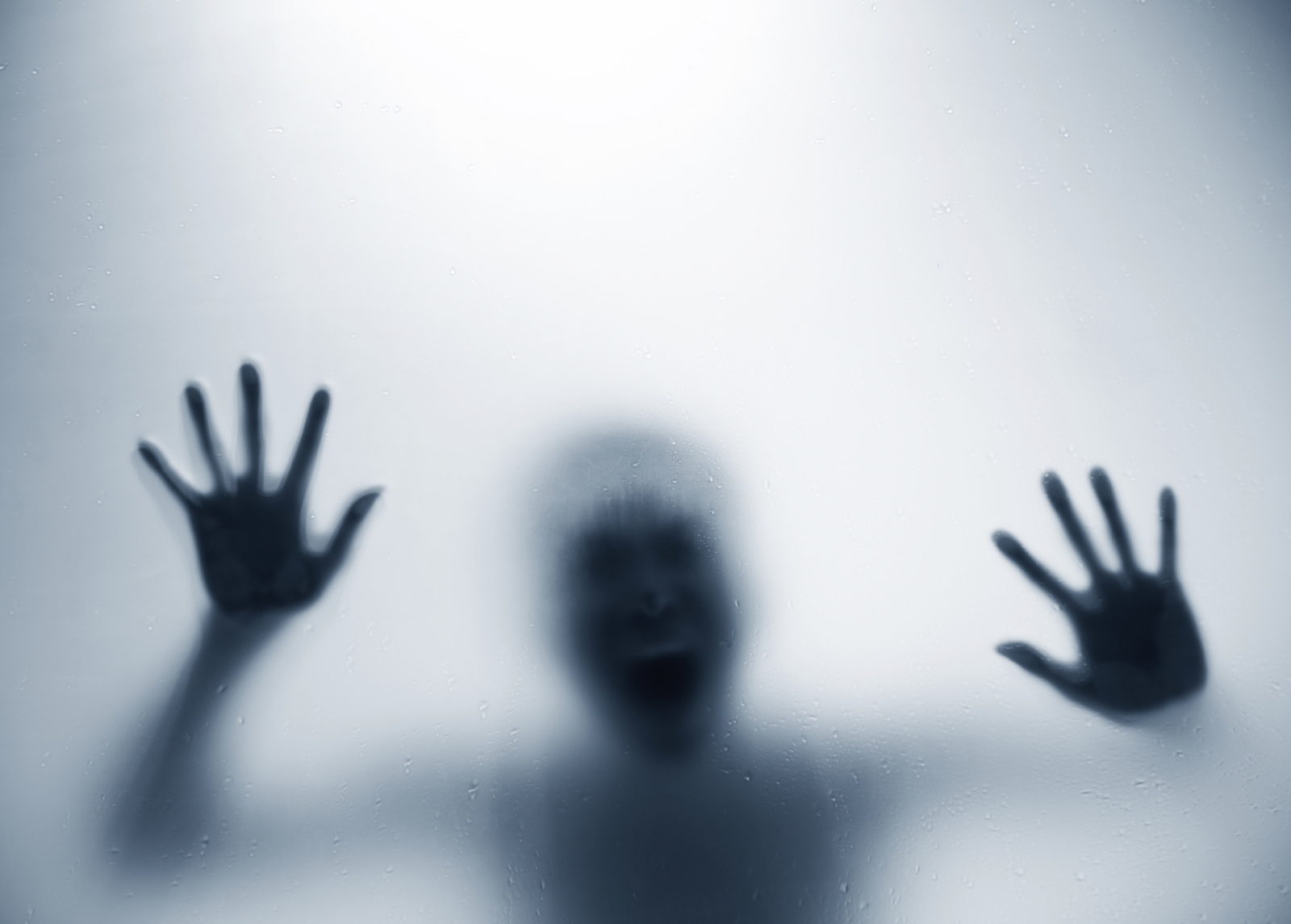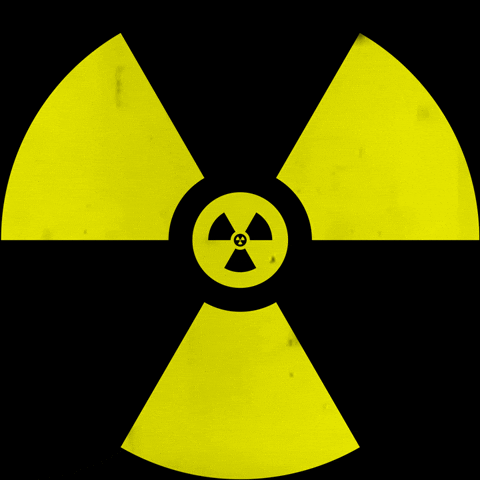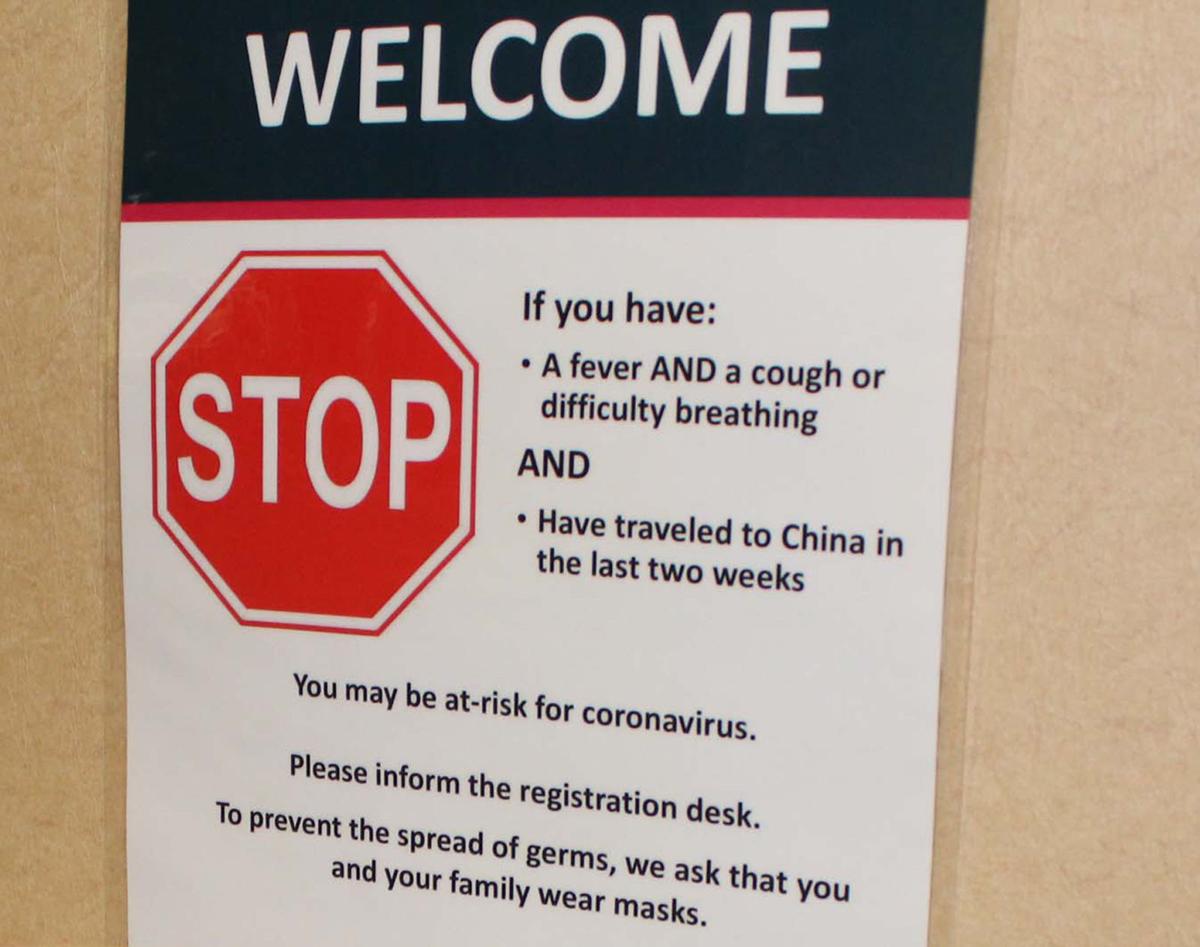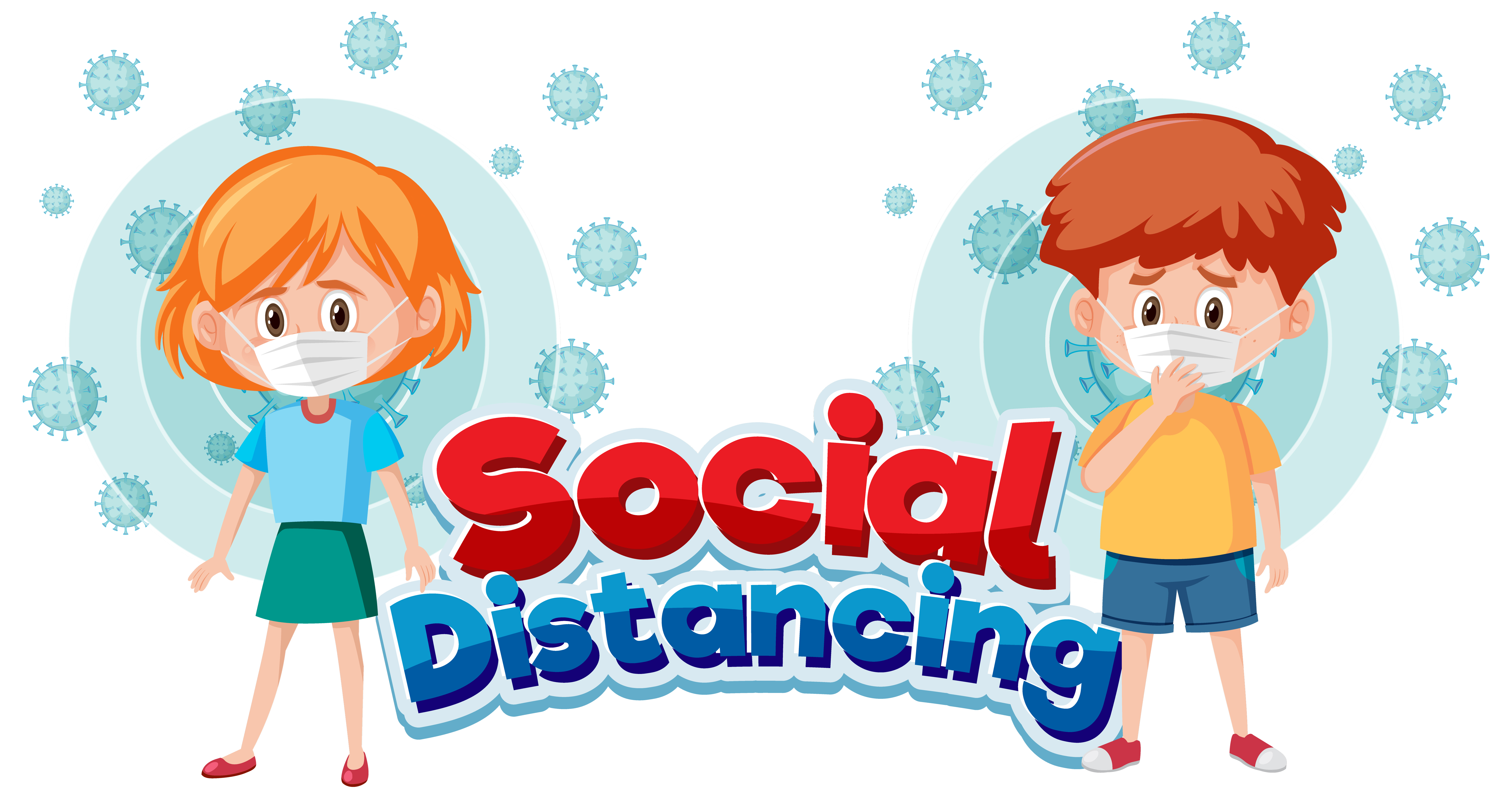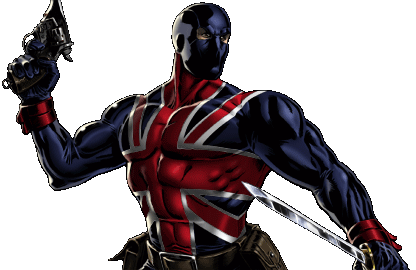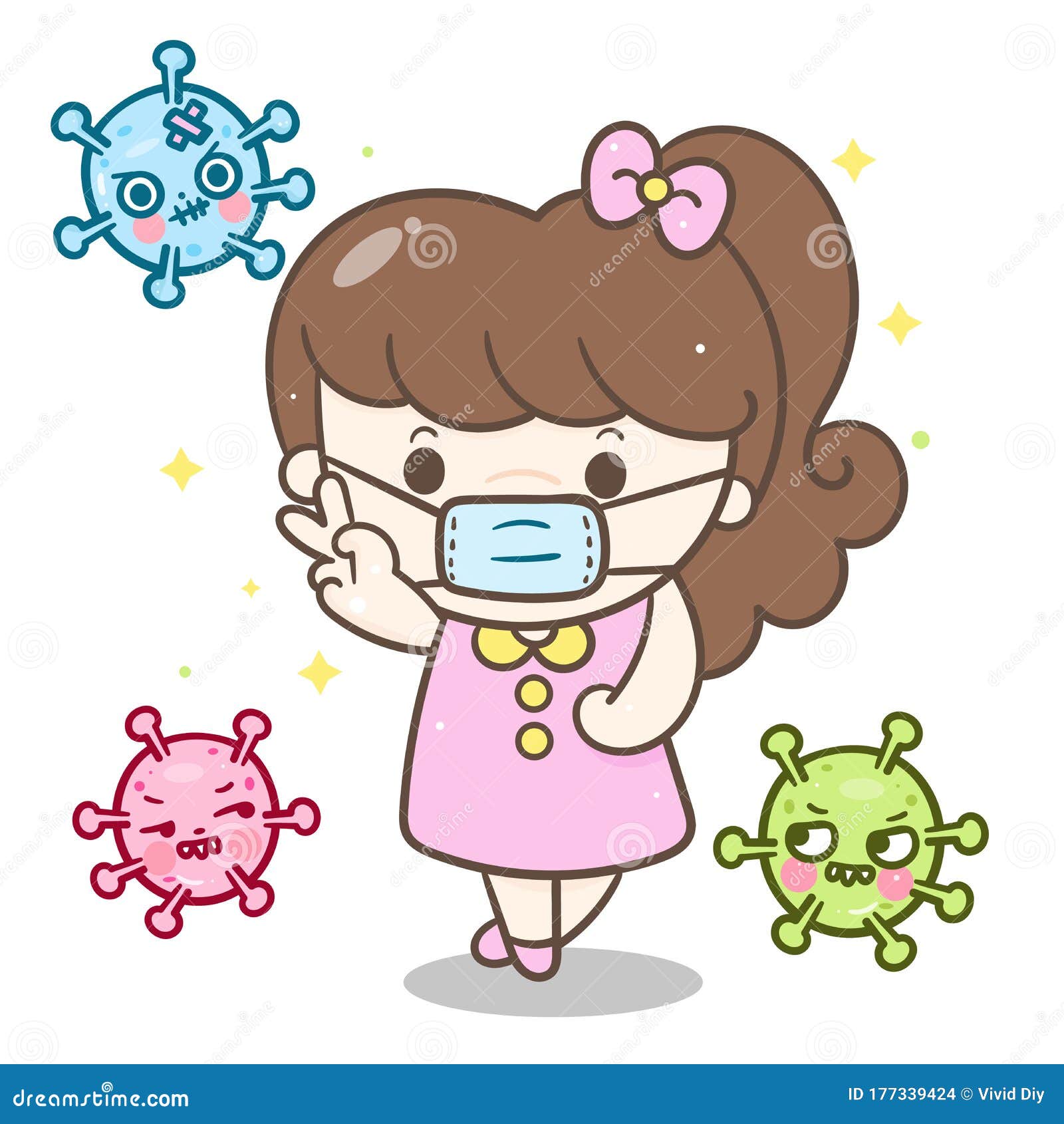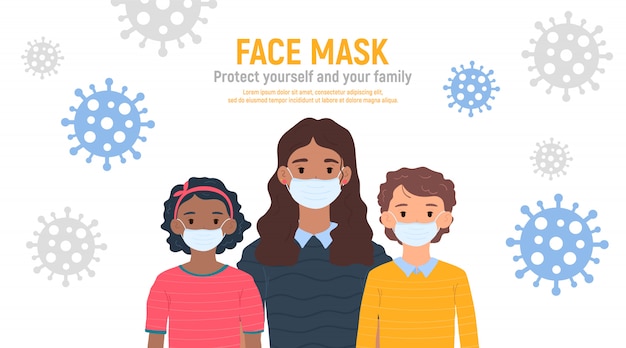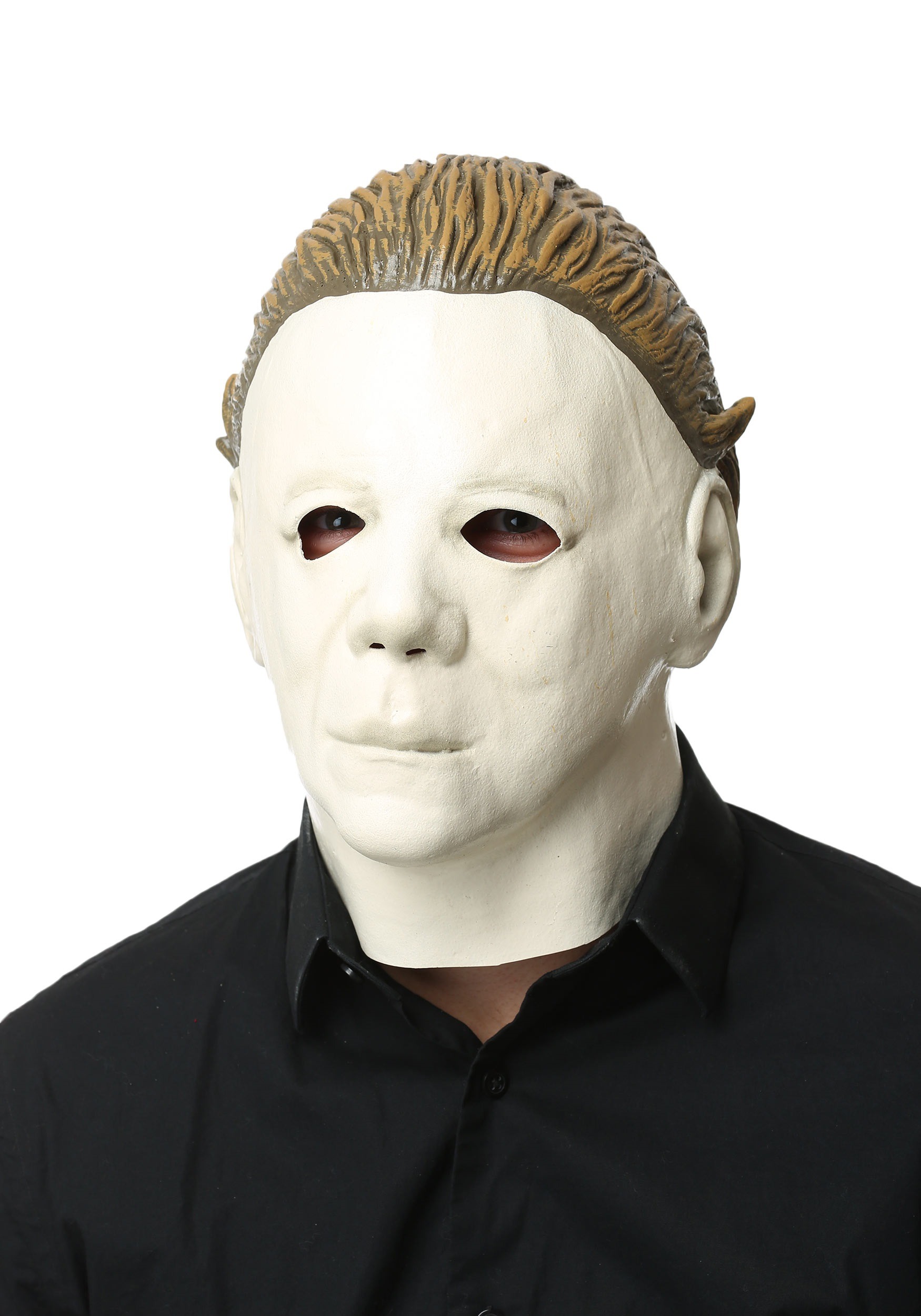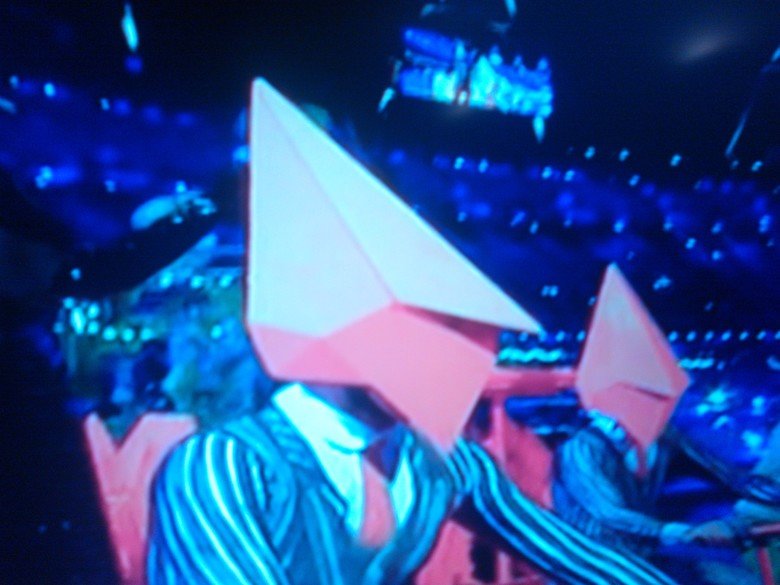 (8 letters, 2 words)"raw power" = 119 (English Ordinal)
r
a
w
42
p
o
w
e
r
77
119
18
1
23
16
15
23
5
18
(0 letter, 1 word)"119″ = 11 (English Ordinal)
(20 letters, 2 words)"transmission complete" = 119 (Reverse Full Reduction)
t
r
a
n
s
m
i
s
s
i
o
n
82
c
o
m
p
l
e
t
e
37
119
7
9
8
4
8
5
9
8
8
9
3
4
6
3
5
2
6
4
7
4
(3 letters, 1 word)"war" = 42 (English Ordinal)
(5 letters, 1 word)"power" = 77 (English Ordinal)
(6 letters, 1 word)"christ" = 77 (English Ordinal)
(5 letters, 1 word)"marty" = 77 (English Ordinal)
(5 letters, 1 word)"glory" = 77 (English Ordinal)
(7 letters, 2 words)"the mask" = 77 (English Ordinal)
(7 letters, 1 word)"theater" = 77 (English Ordinal)
(9 letters, 2 words)"cheese pig" = 77 (English Ordinal)
c
h
e
e
s
e
45
p
i
g
32
77
3
8
5
5
19
5
16
9
7
per

son (n.)

c. 1200, persoun, "an individual, a human being," from Old French persone "human being, anyone, person" (12c., Modern French personne) and directly from Latin persona "human being, person, personage; a part in a drama, assumed character," originally "a mask, a false face," such as those of wood or clay, covering the whole head, worn by the actors in later Roman theater. OED offers the general 19c. explanation of persona as "related to" Latin personare "to sound through" (i.e. the mask as something spoken through and perhaps amplifying the voice), "but the long o makes a difficulty …." Klein and Barnhart say it is possibly borrowed from Etruscan phersu "mask." De Vaan has no entry for it.

From mid-13c. as "one of the persons of the Trinity," a theological use in Church Latin of the classical word. Meanings "one's physical being, the living body; external appearance" are from late 14c. In grammar, "one of the relations which a subject may have to a verb," from 1510s. In legal use, "corporate body or corporation other than the state and having rights and duties before the law," 15c., short for person aggregate (c. 1400), person corporate (mid-15c.).

The use of -person to replace -man in compounds for the sake of gender neutrality or to avoid allegations of sexism is recorded by 1971 (in chairperson). In person "by bodily presence" is from 1560s. Person-to-person is attested by 1919, originally of telephone calls.
Entries related to Person
chairperson
interpersonal
parson
persona
personable
personage
personal
personhood
personify
salesperson
Dictionary entries near person
Persis
persist
persistence
persistent
persnickety
person
persona
personable
personage
personal
personality
c
ul

t (n.)
1610s, "worship, homage" (a sense now obsolete); 1670s, "a particular form or system of worship;" from French culte (17c.), from Latin cultus "care, labor; cultivation, culture; worship, reverence," originally "tended, cultivated," past participle of colere "to till" (see colony).
The word was rare after 17c., but it was revived mid-19c. (sometimes in French form culte) with reference to ancient or primitive systems of religious belief and worship, especially the rites and ceremonies employed in such worship. Extended meaning "devoted attention to a particular person or thing" is from 1829.
Cult. An organized group of people, religious or not, with whom you disagree. [Hugh Rawson, "Wicked Words," 1993]
Cult is a term which, as we value exactness, we can ill do without, seeing how completely religion has lost its original signification. Fitzedward Hall, "Modern English," 1873]
Entries related to cult
Dictionary entries near cult
culmination
culottes
culpability
culpable
culprit
cult
cultellation
cultivable
cultivar
cultivate
cultivated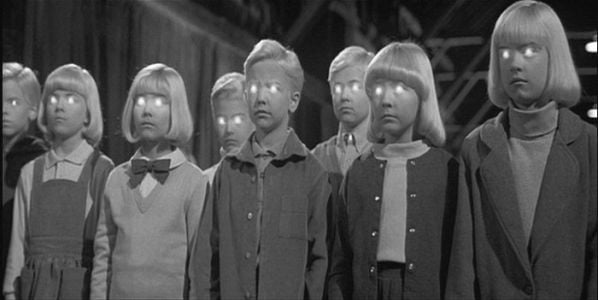 *kw
el-

(1)

also *kwelə-, Proto-Indo-European root meaning "revolve, move round; sojourn, dwell."
It forms all or part of: accolade; ancillary; atelo-; bazaar; bicycle; bucolic; chakra; chukker; collar; collet; colonial; colony; cult; cultivate; culture; cyclamen; cycle; cyclo-; cyclone; cyclops; decollete; encyclical; encyclopedia; entelechy; epicycle; hauberk; hawse; inquiline; Kultur; lapidocolous; nidicolous; palimpsest; palindrome; palinode; pole (n.2) "ends of Earth's axis;" pulley; rickshaw; talisman; teleology; telic; telophase; telos; torticollis; wheel.
It is the hypothetical source of/evidence for its existence is provided by: Sanskrit cakram "circle, wheel," carati "he moves, wanders;" Avestan caraiti "applies himself," c'axra "chariot, wagon;" Greek kyklos "circle, wheel, any circular body, circular motion, cycle of events,"polos "a round axis" (PIE *kw- becomes Greek p- before some vowels), polein "move around;" Latin colere "to frequent, dwell in, to cultivate, move around," cultus "tended, cultivated," hence also "polished," colonus "husbandman, tenant farmer, settler, colonist;" Lithuanian kelias "a road, a way;" Old Norse hvel, Old English hweol "wheel;" Old Church Slavonic kolo, Old Russian kolo, Polish koło, Russian koleso "a wheel."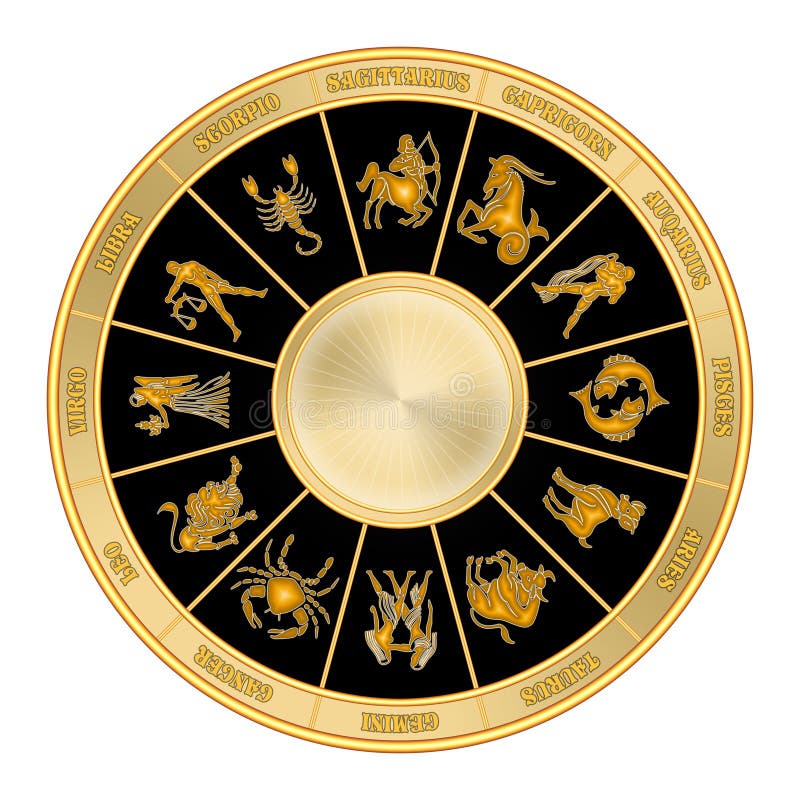 *kwel- (2)
Proto-Indo-European root meaning "far" (in space or time). Some sources connect this root with *kwel- (1), forming words to do with turning, via the notion of "completion of a cycle."
It forms all or part of: paleo-; tele-; teleconference; telegony; telegraph; telegram; telekinesis; Telemachus; telemeter; telepathy; telephone; telescope; television.
It is the hypothetical source of/evidence for its existence is provided by: Sanskrit caramah "the last;" Greek tele "far off, afar, at or to a distance," palaios "old, ancient," palai "long ago, far back;" Breton pell "far off," Welsh pellaf "uttermost."
Entries related to *kwel-
atelo-
cyclo-
paleo-
tele-
accolade
ancillary
bazaar
bicycle
bucolic
calash
chakra
chukker
collar
collet
colonial
colony
cult
cultivate
culture
cyclamen
See all related words (58) >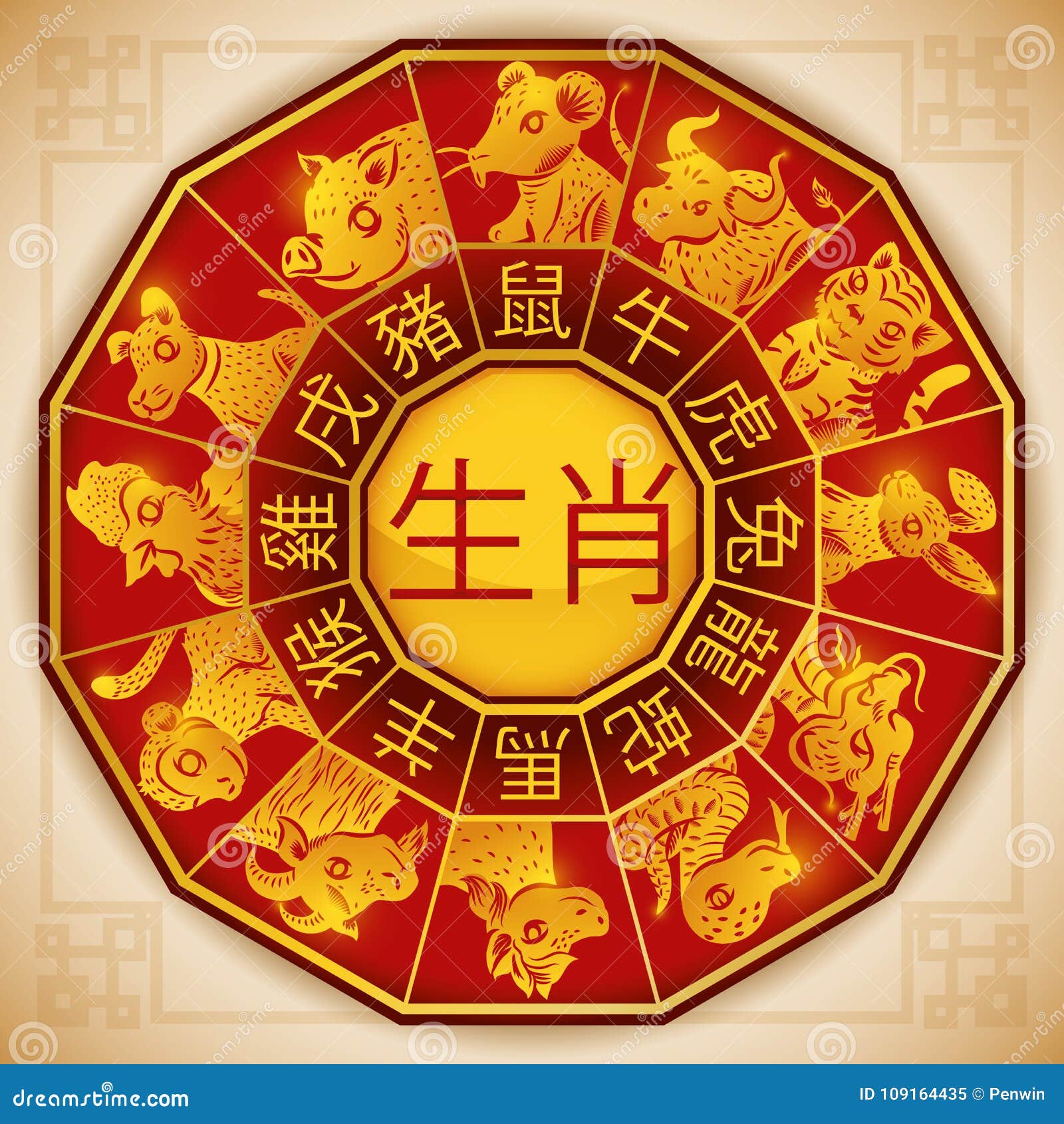 Dictionary entries near *kwel-
kvass
kvetch
Kwa
kwashiorkor
*kweie-
*kwel-
*kwent(h)-
*kwetwer-
*kwo-
*kwon-
*kwrep-
K
eleventh Roman letter, from Greek kappa, from Phoenician kaph or a similar Semitic source, said to mean literally "hollow of the hand" and to be so called for its shape.
Little used in classical Latin, which at an early age conformed most of its words (the exceptions had ritual importance) to a spelling using -c- (a character derived from Greek gamma). In Late Latin, pronunciation of -c- shifted (in the direction of "s"). Greek names brought into Latin also were regularized with a -c- spelling, and then underwent the Late Latin sound-shift; hence the modern pronunciation of Cyrus, Circe. To keep their pronunciation clear, the many Greek words (often Church words) that entered Latin after this shift tended to take Latin -k- for Greek kappa.
K- thus became a supplementary letter to -c- in Medieval Latin, used with Greek and foreign words. But most of the languages descended from Latin had little need of it, having evolved other solutions to the sound shifts.
K- also was scarce in Old English. After the Norman conquest, new scribal habits restricted -c- and expanded the use of -k-, which began to be common in English spelling from 13c. This probably was done because the sound value of -c- was evolving in French and the other letter was available to clearly mark the "k" sound for scribes working in English. For more, see C.
In words transliterated from Arabic, Hebrew, Turkish, Japanese, Hawaiian, etc., it represents several different sounds lumped. In modern use some of them are now with kh-; in older borrowings they often followed traditional English spelling and were written with a C- (Corea, Caaba, etc.).
As a symbol for potassium, it represents Latin kalium "potash." In CMYK as a color system for commercial printing it means "black" but seems to stand for key in a specialized printing sense. Slang meaning "one thousand dollars" is 1970s, from kilo-. K as a measure of capacity (especially in computer memory) meaning "one thousand" also is an abbreviation of kilo-.
As an indication of "strikeout" in baseball score-keeping it dates from 1874 and is said to represent the last letter of struck. The invention of the scorecard symbols is attributed to English-born U.S. newspaperman Henry Chadwick (1824-1908) principally of the old New York "Clipper," who had been writing baseball since 1858, and who explained it thus:
Smith was the first striker, and went out on three strikes, which is recorded by the figure "1" for the first out, and the letter K to indicate how put out, K being the last letter of the word "struck." The letter K is used in this instance as being easier to remember in connection with the word struck than S, the first letter, would be. [Henry Chadwick, "Chadwick's Base Ball Manual," London, 1874]
Entries related to K
kh-
kilo-
kn-
c
kappa
potassium
Dictionary entries near K
juvenility
Juventus
juxtapose
juxtaposition
jynx
K
k.p.
ka-
*ka-
Kaaba
kabbalah
epi

phany (n.)

early 14c., "festival of the manifestation of Christ to the gentiles" (celebrated Jan. 6; usually with a capital -E-), from Old French epiphanie, from Late Latin epiphania, neuter plural (taken as feminine singular), from late Greek epiphaneia "manifestation, striking appearance, festival held in commemoration of the appearance of a god at some particular place" (in New Testament, "advent or manifestation of Christ"), from epiphanes "manifest, conspicuous," from epiphainein "to manifest, display, show off; come suddenly into view," from epi "on, to" (see epi-) + phainein "to show" (from PIE root *bha- (1) "to shine"). Of divine beings other than Christ, first recorded 1660s; general literary sense of "any manifestation or revelation" appeared 1840, first in De Quincey.
Entries related to epiphany
Dictionary entries near epiphany
epigraph
epilepsy
epileptic
epilogue
epinephrine
epiphany
epiphenomenon
epiphyte
episcopacy
episcopal
Episcopalian
epi-
before vowels reduced to ep-, before aspirated vowels eph-, word-forming element meaning "on, upon, above," also "in addition to; toward, among," from Greek epi "upon, at, close upon (in space or time), on the occasion of, in addition," also "after," from PIE *epi, *opi "near, at, against" (source also of Sanskrit api "also, besides;" Avestan aipi "also, to, toward;" Armenian ev "also, and;" Latin ob "toward, against, in the way of;" Oscan op, Greek opi- "behind;" Hittite appizzis "younger;" Lithuanian ap- "about, near;" Old Church Slavonic ob "on"). A productive prefix in Greek; also used in modern scientific compounds (such as epicenter).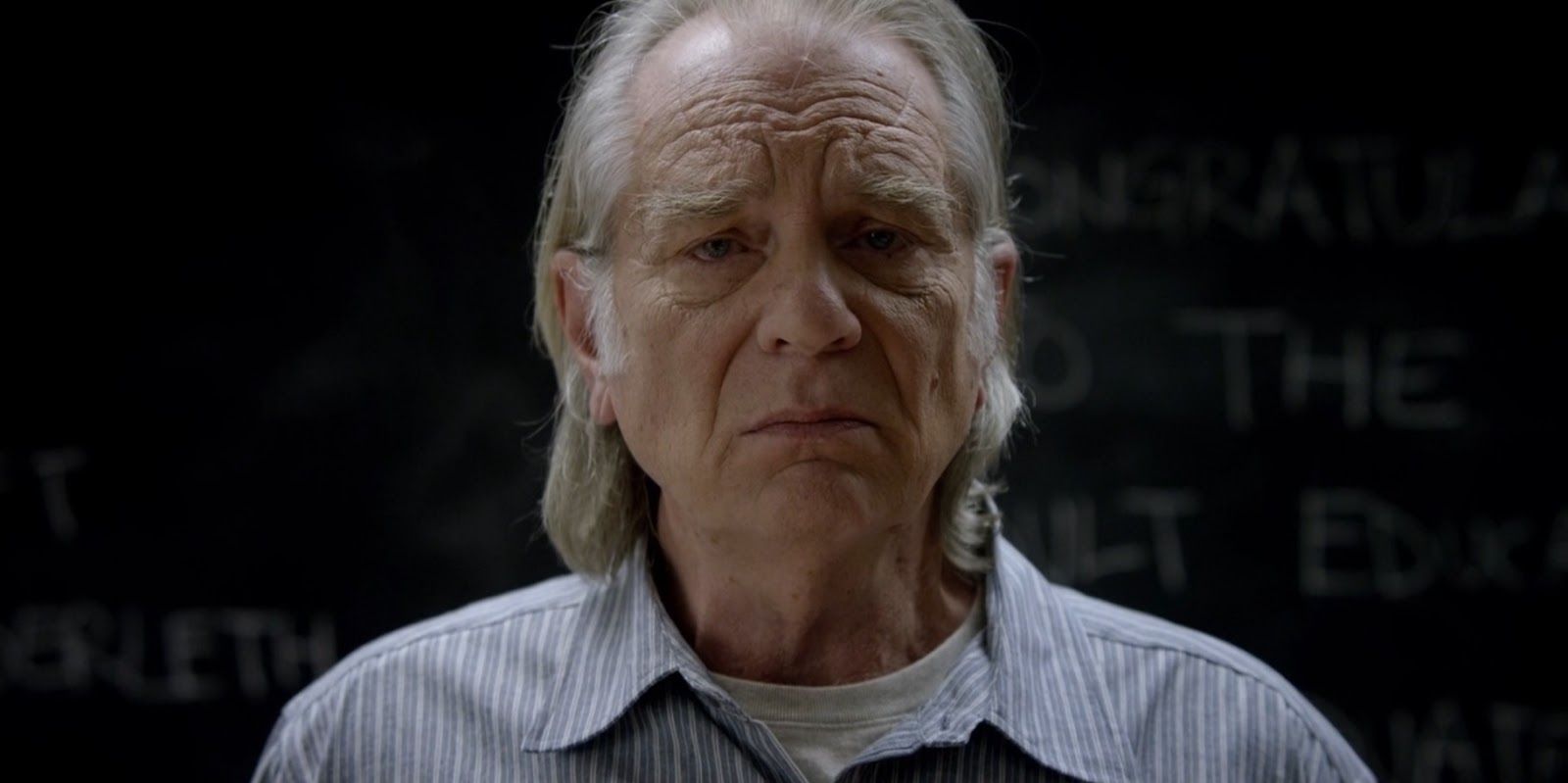 Entries related to epi-
ob-
piezo-
bishop
cover
epact
epexegesis
ephebic
ephedra
ephemera
ephor
epicene
epicenter
epicycle
epidemic
epidermis
epididymis
epidural
epigastrium
epiglottis
epigone
See all related words (48) >
Dictionary entries near epi-
Ephesus
ephialtes
ephod
ephor
Ephraim
epi-
epic
epicene
epicenter
epicentre
epicure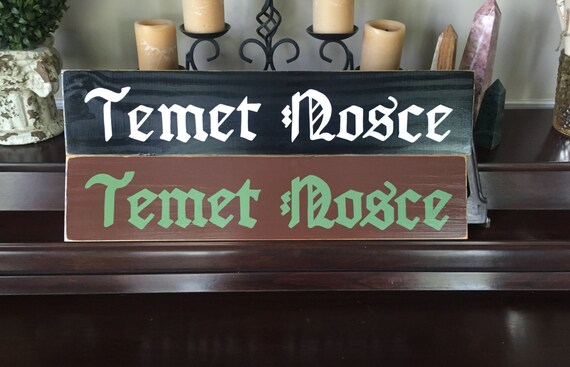 *bha- (1)
*bhā-, Proto-Indo-European root meaning "to shine."
It forms all or part of: aphotic; bandolier; banner; banneret; beacon; beckon; buoy; diaphanous; emphasis; epiphany; fantasia; fantasy; hierophant; pant (v.); -phane; phanero-; phantasm; phantasmagoria; phantom; phase; phene; phenetic; pheno-; phenology; phenomenon; phenyl; photic; photo-; photocopy; photogenic; photograph; photon; photosynthesis; phosphorus; phaeton; sycophant; theophany; tiffany; tryptophan.
It is the hypothetical source of/evidence for its existence is provided by: Sanskrit bhati "shines, glitters;" Greek phainein "bring to light, make appear," phantazein "make visible, display;" Old Irish ban "white, light, ray of light."
*bha- (2)
*bhā-; Proto-Indo-European root meaning "to speak, tell, say."
It forms all or part of: abandon; affable; anthem; antiphon; aphasia; aphonia; aphonic; apophasis; apophatic; ban (n.1) "proclamation or edict;" ban (v.); banal; bandit; banish; banlieue; banns (n.); bifarious; blame; blaspheme; blasphemy; boon (n.); cacophony; confess; contraband; defame; dysphemism; euphemism; euphony; fable; fabulous; fado; fairy; fame; famous; fandango; fatal; fate; fateful; fatuous; fay; gramophone; heterophemy; homophone; ineffable; infamous; infamy; infant; infantile; infantry; mauvais; megaphone; microphone; monophonic; nefandous; nefarious; phatic; -phone; phone (n.2) "elementary sound of a spoken language;" phoneme; phonetic; phonic; phonics; phono-; pheme; -phemia; Polyphemus; polyphony; preface; profess; profession; professional; professor; prophecy; prophet; prophetic; quadraphonic; symphony; telephone; xylophone.
It is the hypothetical source of/evidence for its existence is provided by: Greek pheme "speech, voice, utterance, a speaking, talk," phōnē "voice, sound," phanai "to speak;" Sanskrit bhanati "speaks;" Latin fari "to say," fabula "narrative, account, tale, story," fama "talk, rumor, report; reputation, public opinion; renown, reputation;" Armenian ban, bay "word, term;" Old Church Slavonic bajati "to talk, tell;" Old English boian "to boast," ben "prayer, request;" Old Irish bann "law."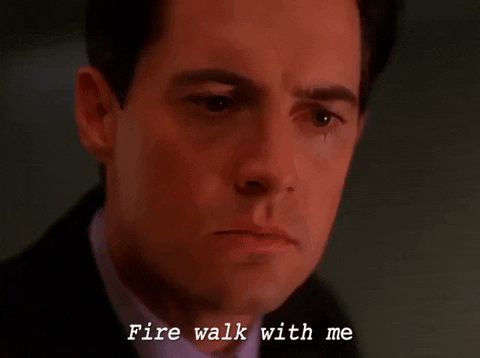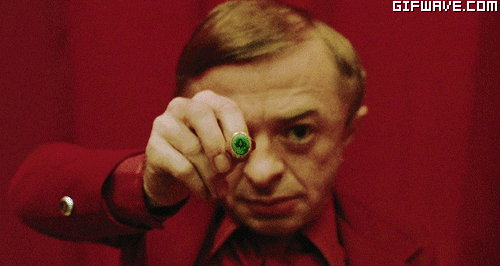 Entries related to *bha-
-phane
phanero-
-phemia
-phene
pheno-
-phone
phono-
photo-
abandon
affable
anthem
antiphon
aphasia
aphonia
aphonic
aphotic
apophasis
apophatic
ban
banal
See all related words (126) >
Dictionary entries near *bha-
bezant
bezel
bezique
bezoar
bezzle
*bha-
*bhag-
Bhagavad–Gita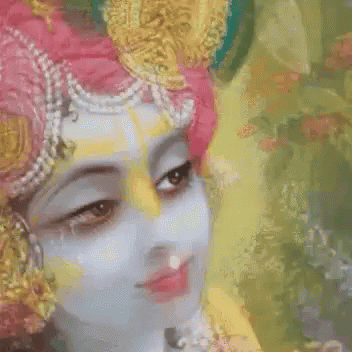 bhang
*bhau-
*bheid-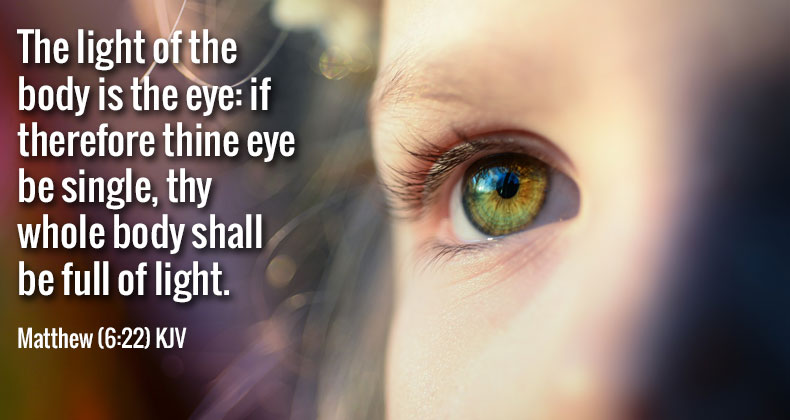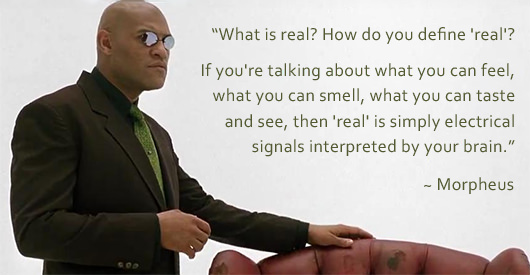 (5 letters, 1 word)"jesus" = 74 (English Ordinal)
(5 letters, 1 word)"cross" = 74 (English Ordinal)
(7 letters, 1 word)"lucifer" = 74 (English Ordinal)
(11 letters, 2 words)"jesus christ" = 74 (Reverse Full Reduction)
j
e
s
u
s
34
c
h
r
i
s
t
40
74
8
4
8
6
8
6
1
9
9
8
7
(6 letters, 1 word)"occult" = 74 (English Ordinal)
(6 letters, 1 word)"joshua" = 74 (English Ordinal)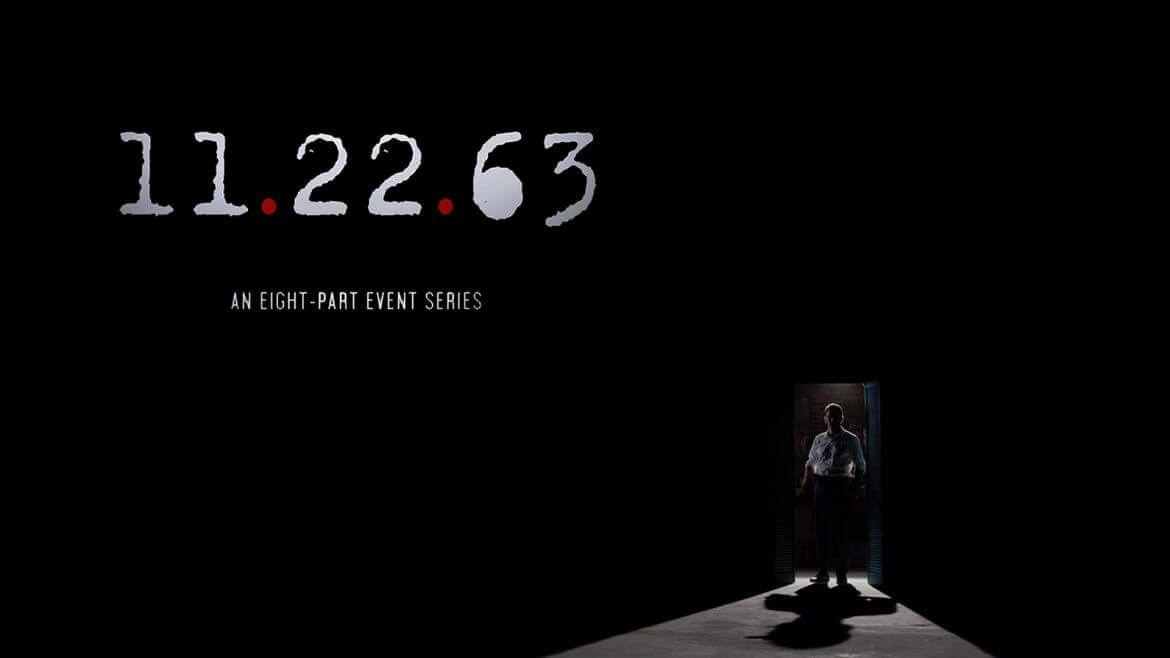 (6 letters, 1 word)"eleven" = 63 (English Ordinal)
(6 letters, 1 word)"eleven" = 27 (Full Reduction)
(18 letters, 4 words)"the twenty seven club" = 243 (English Ordinal)
t
h
e
33
t
w
e
n
t
y
107
s
e
v
e
n
65
c
l
u
b
38
243
20
8
5
20
23
5
14
20
25
19
5
22
5
14
3
12
21
2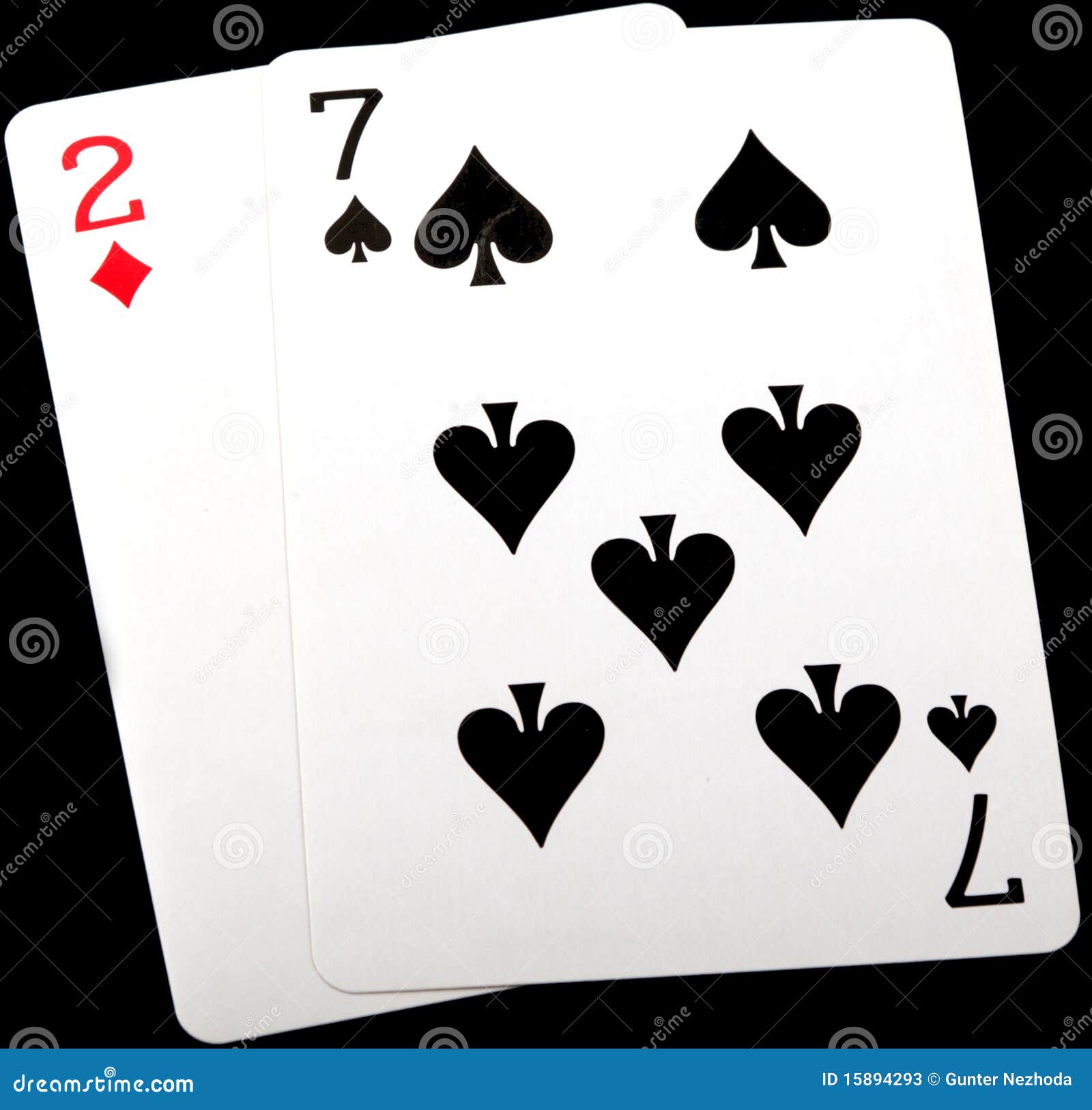 (6 letters, 1 word)"eleven" = 27 (Reverse Full Reduction)
(4 letters, 2 words)"27 club" = 47 (English Ordinal)
(6 letters, 1 word)"eleven" = 99 (Reverse Ordinal)
(7 letters, 3 words)"the 27 club" = 127 (Reverse Ordinal)
t
h
e
48
2
7
9
c
l
u
b
70
127
7
19
22
2
7
24
15
6
25
11 letters, 2 words)"jupiter zeus" = 127 (Reverse Ordinal)
j
u
p
i
t
e
r
90
z
e
u
s
37
127
17
6
11
18
7
22
9
1
22
6
8
9 letters, 2 words)"twenty two" = 42 (Reverse Full Reduction)
(7 letters, 1 word)"juniper" = 42 (Reverse Full Reduction)
(6 letters, 1 word)"savior" = 42 (Reverse Full Reduction)
7 letters, 3 words)"the 27 club" = 80 (English Ordinal)
t
h
e
33
2
7
9
c
l
u
b
38
80
20
8
5
2
7
3
12
21
2
(7 letters, 1 word)"krishna" = 80 (English Ordinal)
(7 letters, 1 word)"jupiter" = 99 (English Ordinal)
(4 letters, 1 word)"zeus" = 19 (Reverse Full Reduction)
(5 letters, 1 word)"orion" = 71 (English Ordinal)
(4 letters, 1 word)"zeus" = 71 (English Ordinal)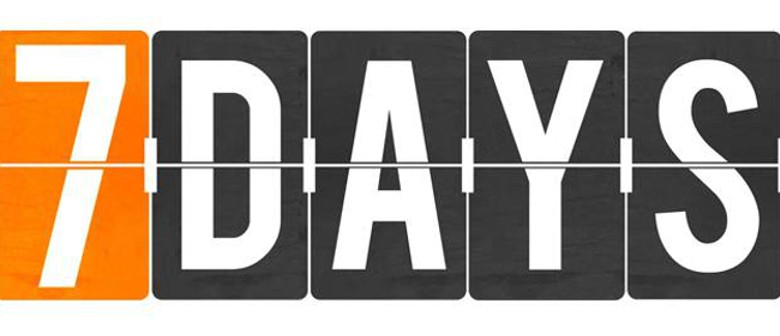 (5 letters, 2 words)"J Zeus" = 27 (Reverse Full Reduction)
20 letters, 2 words)"transmission complete" = 88 (Full Reduction)
t
r
a
n
s
m
i
s
s
i
o
n
53
c
o
m
p
l
e
t
e
35
88
2
9
1
5
1
4
9
1
1
9
6
5
3
6
4
7
3
5
2
5
(6 letters, 1 word)"joshua" = 88 (Reverse Ordinal)
(6 letters, 1 word)"vision" = 88 (English Ordinal)
(23 letters, 5 words)"eighty eight miles per hour" = 282 (English Ordinal)
e
i
g
h
t
y
74
e
i
g
h
t
49
m
i
l
e
s
58
p
e
r
39
h
o
u
r
62
282
5
9
7
8
20
25
5
9
7
8
20
13
9
12
5
19
16
5
18
8
15
21
18
(21 letters, 6 words)"it's time to save the world" = 282 (English Ordinal)
i
t
s
48
t
i
m
e
47
t
o
35
s
a
v
e
47
t
h
e
33
w
o
r
l
d
72
282
9
20
19
20
9
13
5
20
15
19
1
22
5
20
8
5
23
15
18
12
4
(20 letters, 2 words)"transmission complete" = 259 (English Ordinal)
t
r
a
n
s
m
i
s
s
i
o
n
170
c
o
m
p
l
e
t
e
89
259
20
18
1
14
19
13
9
19
19
9
15
14
3
15
13
16
12
5
20
5
(22 letters, 5 words)"two hundred and fifty nine" = 259 (English Ordinal)
t
w
o
58
h
u
n
d
r
e
d
74
a
n
d
19
f
i
f
t
y
66
n
i
n
e
42
259
20
23
15
8
21
14
4
18
5
4
1
14
4
6
9
6
20
25
14
9
14
5
(0 letter, 1 word)"259″ = 16 (English Ordinal)
(0 letter, 1 word)"16″ = 7 (English Ordinal)
(2 letters, 1 word)"mc" = 16 (English Ordinal)
(3 letters, 1 word)"fly" = 16 (Full Reduction)
(7 letters, 1 word)"sixteen" = 33 (Full Reduction)
(4 letters, 1 word)"hawk" = 16 (Full Reduction)
(7 letters, 2 words)"hawk eye" = 33 (Full Reduction)
(3 letters, 2 words)"i am" = 23 (English Ordinal)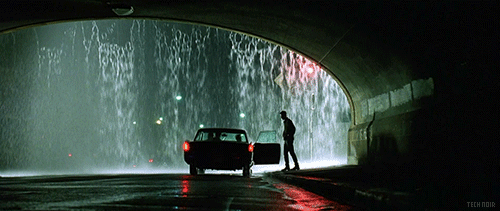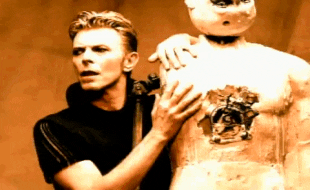 (

5

letters,

1

word)
"

marty"

=


23


(Full Reduction)

m
a
r
t
y
23
4
1
9
2
7
(9 letters, 3 words)
"

the number 23

" =


142


(Reverse Ordinal)