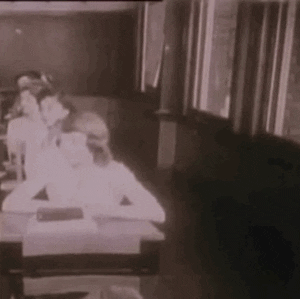 10-4 is one of the so-called ten-codes, or radio signals, invented by the Association of Public-Safety Communications Officials-International (APCO). 10-4 is an affirmative signal: it means "OK."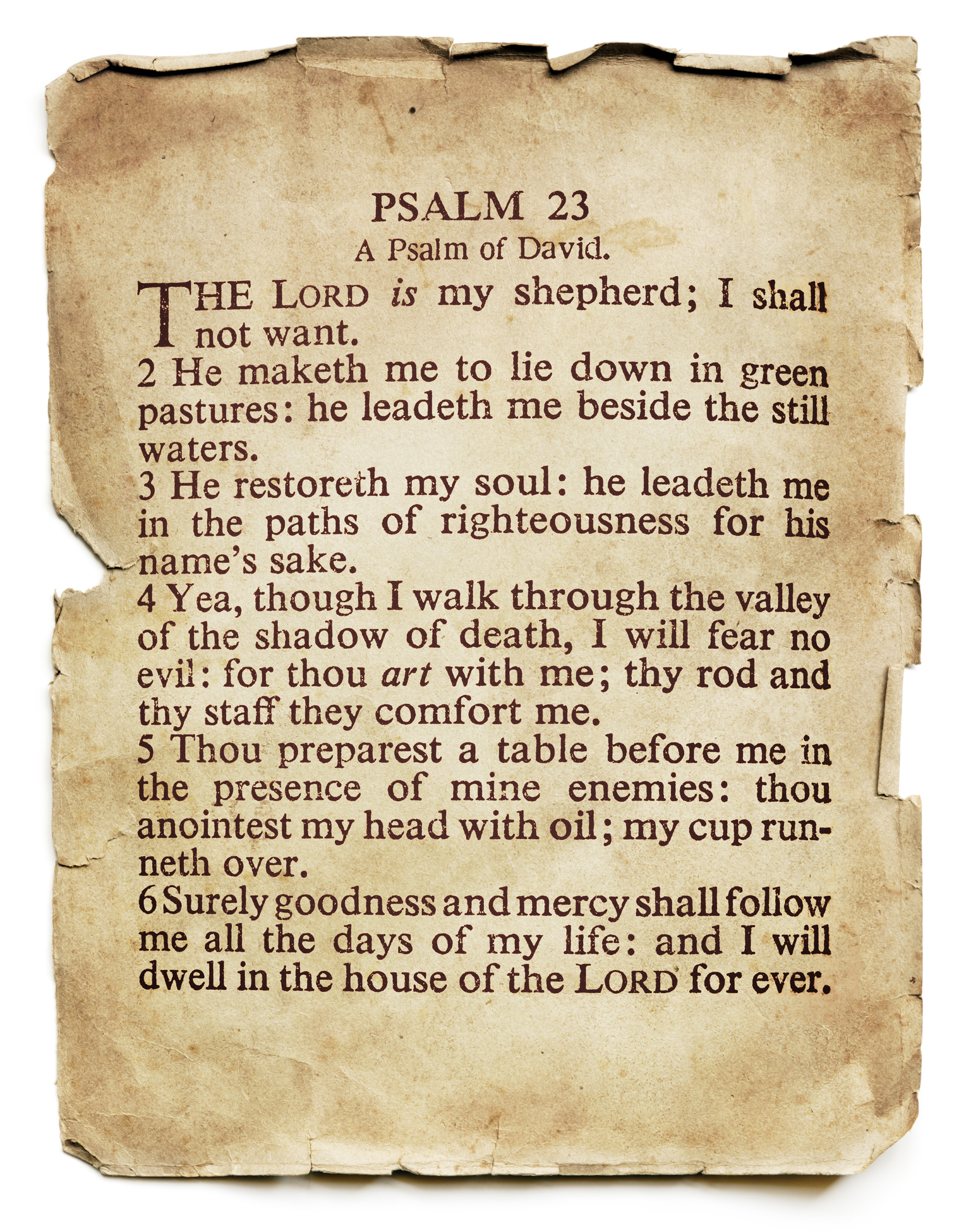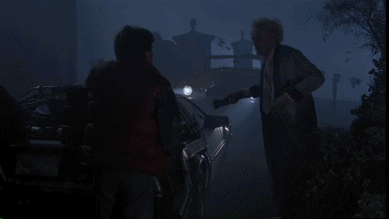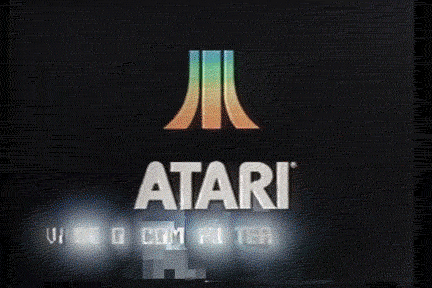 Hi

ra

m
masc. proper name, from Phoenician/Hebrew Hiram, perhaps short for Ahiram, literally "brother of the lofty."
*

l

euk-
Proto-Indo-European root meaning "light, brightness."
It forms all or part of: allumette; elucidate; illumination; illustration; lea; leukemia; leuko-; light (n.) "brightness, radiant energy;" lightning; limn; link (n.2) "torch of pitch, tow, etc.;" lucent; lucid; Lucifer; luciferase; luciferous; lucifugous; lucubrate; lucubration; luculent; lumen; Luminal; luminary; luminate; luminescence; luminous; luna; lunacy; lunar; Lunarian; lunate; lunation; lunatic; lune; lunette; luni-; luster; lustrum; lux; pellucid; sublunary; translucent.
It is the hypothetical source of/evidence for its existence is provided by: Sanskrit rocate "shines;" Armenian lois "light," lusin "moon;" Greek leukos "bright, shining, white;" Latin lucere "to shine," lux "light," lucidus "clear;" Old Church Slavonic luci "light;" Lithuanian laukas "pale;" Welsh llug "gleam, glimmer;" Old Irish loche "lightning," luchair "brightness;" Hittite lukezi "is bright;" Old English leht, leoht "light, daylight; spiritual illumination," German Licht, Gothic liuhaþ "light."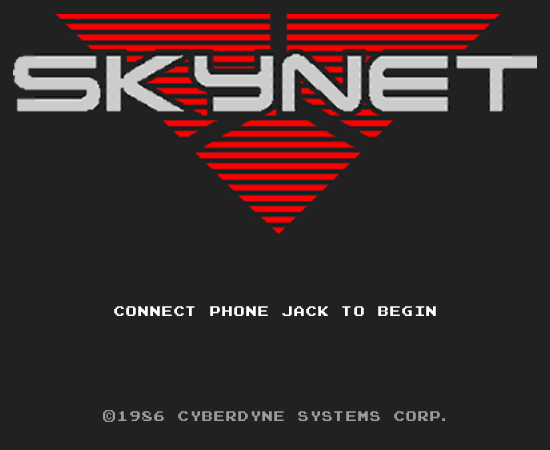 En
tries

related to *leuk-
leuko-
luni-
allumette
elucidate
illumination
illustration
lea
leukemia
leukocyte
light
lightning
limn
link
lucent
lucid
lucidity

lucifer

luciferase
luciferous
lucifugous
c

l

ock (n.1)
"machine to measure and indicate time mechanically" (since late 1940s also electronically), late 14c., clokke, originally "clock with bells," probably from Middle Dutch clocke (Dutch klok) "a clock," from Old North French cloque (Old French cloke, Modern French cloche "a bell"), from Medieval Latin clocca "bell," which probably is from Celtic (compare Old Irish clocc, Welsh cloch, Manx clagg "a bell") and spread by Irish missionaries (unless the Celtic words are from Latin). Ultimately of imitative origin.
Wherever it actually arose, it was prob. echoic, imitating the rattling made by the early handbells of sheet-iron and quadrilateral shape, rather than the ringing of the cast circular bells of later date. [OED]
Replaced Old English dægmæl, from dæg "day" + mæl "measure, mark" (see meal (n.1)). The Latin word was horologium (source of French horologe, Spanish reloj, Italian oriolo, orologio); the Greeks used a water-clock (klepsydra, literally "water thief;" see clepsydra).
The image of put (or set) the clock back "return to an earlier state or system" is from 1862. Round-the-clock (adj.) is from 1943, originally in reference to air raids. To have a face that would stop a clock "be very ugly" is from 1886. (Variations from c. 1890 include break a mirror, kill chickens.)
I remember I remember
That boarding house forlorn,
The little window where the smell
Of hash came in the morn.
I mind the broken looking-glass,
The mattress like a rock,
The servant-girl from County Clare,
Whose face would stop a clock.
[… etc.; The Insurance Journal, January 1886]
doppelganger (n.)
"apparition of a living person, 1826 (from 1824 as a German word in English), from German Doppelgänger, literally "double-goer," originally with a ghostly sense. See double + gang (n.). Sometimes half-Englished as doubleganger.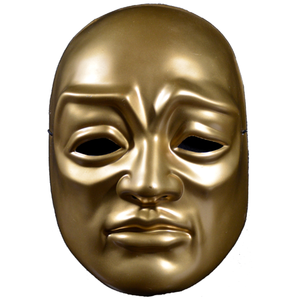 Hi
l

l

V

al

ley

(Back to the Fu

tur

e)

From Wikipedia, the free encyclopedia

Hill Valley is the fictional town in California as shown with the clock that serves as the setting of the Back to the Future trilogy and its animated spin-off series. In the trilogy, Hill Valley is seen in four different time periods (1885, 1955, 1985 and 2015) as well as in a dystopian alternate 1985. The films contain many sight gags, verbal innuendos and detailed set design elements, from which a detailed and consistent history of the area can be derived.

The name "Hill Valley" is a joke, being an oxymoron. However, an early script for Back to the Future Part II mentioned that Hill Valley was named after its founder, William "Bill" Hill.
Entries related to clock-tower
Posted on November 17, 2011by kylegrant76
It's just a little business card looking thing, decked-out in primary colors. For such a small thing it is jam-packed with revealing and exciting information. It is just like you, O Dear Cruel World. Here's what the Little Numerology Card says:
Numerology: Pythagorean Numerology connects you to Life Events & Meanings- The Meanings in your Name, Birth Date & Important Life Possibilities.
1. AJS Red 2. BKT Orange 3. CLU Yellow 4. DMV Green
5. ENW Blue-Green 6. FOX Blue 7. GPY Deep Purple 8. HQZ Violet 9. IR Maroon
Then, the card goes on to list all of the letters of the alphabet and their numerical correspondences. For example, A is 1, B is 2, C is 3 and so on.
This little haggard card represents my introduction to Pythagorean Numerology and I love it. Growing up here in the U.S. at the end of the 20th century and going through the rigorous indoctrination into Capitalistic Consumerism, I learned nothing about Numerology. I only learned about Mathematics, which seemed utterly dry and dull as presented to me by the teachers of the public education system, especially Ms. Green in Eighth Grade Algebra.
Numerology and Synchronicity have showed me that numbers are Archetypes: they are active, alive and ancient symbolic characters & key players in the mysterious and unfolding drama of the evolution of consciousness.
How much more interested and inspired I would have been in Math class had I looked at numbers this way in school!
Numbers are everywhere and everything, yet nowhere and nothing, perhaps just like us and our small, beautiful world. Perhaps we ourselves are Archetypes of the Collective Unconscious. Like fractals, patterns that endlessly spiral inward, recurring endlessly.
Dear God, are you like a computer programmer? You created and designed the program of life and then let it run, do its thing, occasionally intervening from your side of the veil, but for the most part maintaining a hands-off approach?
The Master Numbers
When I was 21, I moved to what I learned is 33.5 degrees North Latitude, San Diego, California, with a 33-year-old woman named Penny Moon. This remarkable 'coincidence' caused me to look into the number 33. I proceeded to learn the following about the number 33: it is the Master Vibrational Number of Universal Service, which I read in the book 11:11 by Solara, which was given to me as a birthday gift by Penny. In Japan there are 33 steps leading to the shrine of Kannon, goddess of mercy. 33 is the number of the bodhisattva Avalokiteshvara, Lord of Compassion, in the ancient Indian Vedas. (The current Dalai Lama is believed to be an incarnation of Avalokiteshvara.) There are 33 degrees of initiation in the ancient Scottish Rite of Freemasonry. Christ is said to have been crucified at the age of 33. There are 33 vertebrae in the spine. And don't forget the Rolling Rock bottle cap and Larry Bird.
So, I turn 22-years-old on May 29, 1998 in sunny San Diego, 33.5 degrees North Latitude. I no longer work at Natural Wonders in the Mission Valley Center. I have two nice little part-time jobs, one as a grocery-bagger at Henry's Marketplace on Park Boulevard, a short walk up the alley from my little studio apartment at 4012 Georgia St. The other job is at the beautiful single-screen art-house cinema on Adams Ave. called The Ken Cinema, which opened in 1947 and was- and still could be- one of the few remaining movie theaters with a carbon-rod projector. I loved my job at the Ken, even though it payed little. It was during my two years working there that my love and appreciation for the art of film solidified.
So, yeah, I turn 22, just after all that stuff with 33 turning my head and making me wonder what the heck is going on. I have those two jobs and I am enjoying San Diego a great deal. The weather is so nice and calm, especially compared to the erratic New England weather with which I am accustomed. I ride my bike or walk 45 minutes to my job at the cinema. I get called in to see the Matrix- and several other movies- for free (one of the perks of working at the movie theater), I walk 10 minutes to beautiful Balboa Park, stroll between Eucalyptus and Palm swaying in the breeze coming off the Pacific, the lovely scent of jasmine and honeysuckle occasionally entering my nasal cavity, walk the desert-like Florida Canyon Trail to the cactus garden and then smell roses in the beautiful circular Rose Garden, go to the Natural History Museum and the famous San Diego Zoo free of charge (another perk to working at the movie theater.) I am feeling super-connected and delighted to be alive, something hard to come by in the alienated consumer society. My mind is alighted by books I read, like Alien Agenda by Jim Marrs. I take the U.f.o. phenomenon seriously and join the San Diego U.F.O. Society, attending bi-monthly presentations in Mission Valley.
I turn 22 and I learn the following: The number of the customer service department in which I work at Henry's is, you guessed it, 22. And the movie theater where I work, Ken Cinema, is Theater Number 220 in the Landmark Theater Corporation.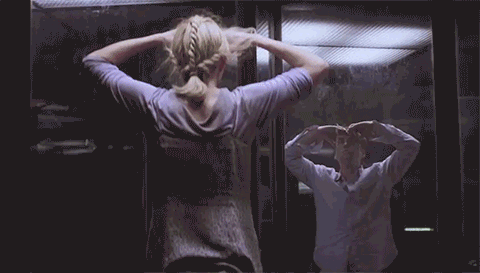 First 33 and now 22?!…
I will have you know that before these experiences I had no knowledge of these numbers and their meanings in Numerology or Mysticism or anything else. I couldn't help but feel (and still can't help but feel) that it was somehow some kind of prearranged trigger designed to awaken me to the indwelling spirit, a reminder of the divinity within and all around.
Here's what the Little Numerology Card says: '11 & 22 (and, in some numerology systems, all multiples of 11) are Master Numbers. 11 & 22 are not reduced to single digits (like 32, for instance, which is reduced to 5 by adding 3 & 2) when applied to unusual/exceptional persons. 11- Humanitarian, Visionary 22- Universal Love, Wisdom, Influential & Spiritual…Numbers embody living truths.'
The Little Numerology Card teaches you how to find your Soul Vibration Number (derived from the vowels in your full name at birth), your Personality Vibration Number (derived from the consonants in your full name at birth), your Destiny Vibration Number (derived from all the letters in your full name), and your Life Lesson Number (derived from the numbers in your birthdate.)
My whole life is synchronicity, and maybe everyone's is. I told you about the synchronicity of my birthday. I have the same birthday, May 29, as the famous President John Fitzgerald Kennedy and my father's birthday is the day of President Kennedy's death, November 22, or numerically expressed, 11-22.
————————————————————————————————–
PKD's Exegesis (Cont.)
"20. The Hermetic alchemists knew of the secret race of three-eyed invaders but despite their efforts could not contact them. Therefore their efforts to support Frederic V, Elector Palatine, King of Bohemia, failed. 'The Empire never ended.'"
——————————————————————————————————-
Guess who the Little Numerology card uses as the example of how to come up with your Soul Vibration, Personality Vibration, Destiny Vibration and Life Lesson: John Fitzgerald Kennedy. Well, when I saw this at Pyramid Books in late 1999, I just had to buy it. You may be New-Agey and have frayed-edges, but I love you, Little Numerology Card.
Bill Hicks : JFK Assassination Routine
Boy, I love talking about the Kennedy assassination, man. That's my favourite topic. You know why? Because to me it's a great example of, er, a totalitarian government's ability to, you know, manage information and thus keep us in the dark any way they … Oh, sorry. Wrong meeting … Ah [beep]. That's the meeting we're having tomorrow at the docks.
I love talking about Kennedy. I was just down in Dallas, Texas. You know you can go down there and, ah, to Dealey Plaza where Kennedy was assassinated. And you can actually go to the sixth floor of the School Book Depository. It's a museum called … The Assassination Museum. I think they named that after the assassination. I can't be too sure of the chronology here, but …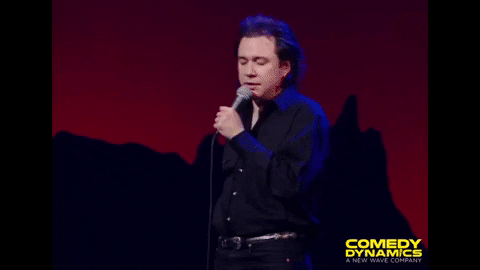 Anyway they have the window set up to look exactly like it did on that day. And it's really accurate, you know. 'Cause Oswald's not in it.
Yeah, yeah, so wow, that's cool. Painstaking accuracy, you know. It's true. It's called the 'Sniper's Nest'. It's glassed in, it's got the boxes sitting there.
You can't actually get to the window as such but the reason they did that, of course, they didn't want thousands of American tourists getting there each year going [Mimes looking out of window] "No [beep]ing way! I can't even see the road. [beep], they're lying to us. [beep]! Where are they? There's no [beep]ing way!"
Not unless Oswald was hanging by his toes, upside down from the ledge. Either that or some pigeons grabbed onto him, flew him over the motorcade … Surely someone would have seen that. You know, there was rumours of anti–Castro pigeons seen drinking in bars … Someone overhead them saying: "coup, coup, coup."
Unbelievable. And you know what's wild? People's, er, attitudes in the States about it. Talking about Kennedy, people come up to me: "Bill, quit talking about Kennedy, man. Let it go. It's a long time ago, just forget about it." And I'm like, alright, then don't bring up Jesus to me. As long as we're talking shelf life here. "Bill, you know Jesus died for you." Yeah, well, it was a long time ago. Forget about it! How about this. Get Pilate to release the [beep]ing files. Quit washing your hands, Pilate. Release the goddam files. Who else was on that grassy Golgotha that day? "Bill, it was just, you know, huh, taking over of democracy by a totalitarian government, let it go."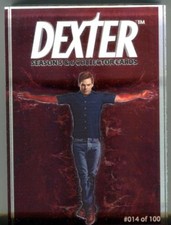 …
Lot of Christians wear crosses around their necks. You think when Jesus comes back he's gonna want to see a [beep]ing cross, man? "Ohhh!" May be why he hasn't shown up yet. "Man, they're still wearing crosses. [beep] it, I'm not goin', Dad. No, they totally missed the point. When they start wearing fishes I might show up again, but … Let me bury fossil heads with you, Dad. [beep] 'em … Let's [beep] with them! They're [beep]in' with me now, let's get 'em. Give me that brontosaurus head, Dad."
You know, kinda like going up to Jackie Onassis with a rifle pendant on, you know. "Thinkin' of John, Jackie. We love him. Just tryin' to keep that memory alive, baby."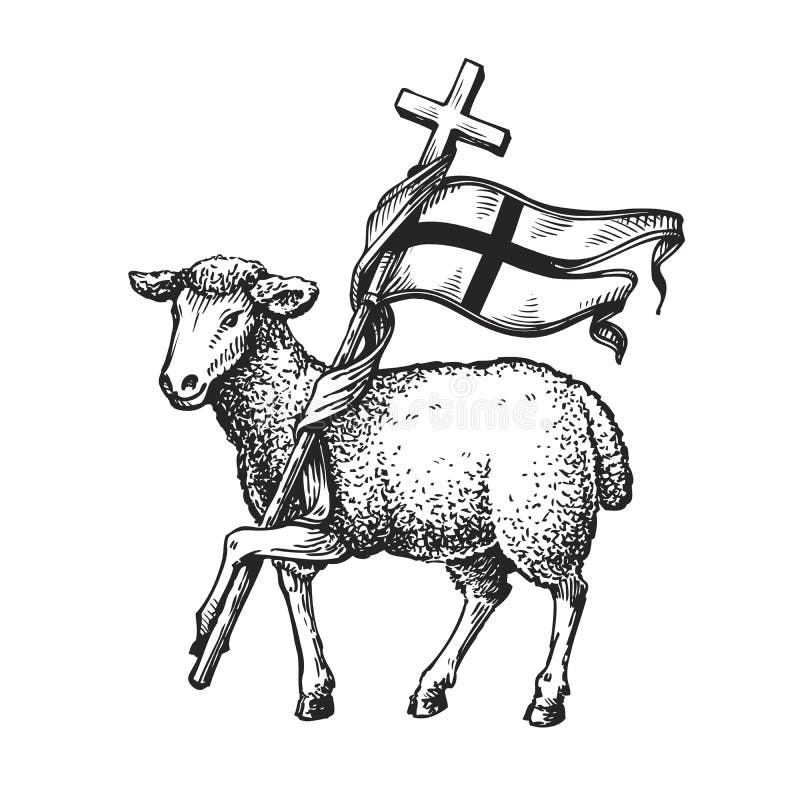 [Smacks his right forehead, and mimes the motion of Kennedy's head] Back and to the left, back and to the left, back and to the left, back and to the left. Which, by the way, that action you see Kennedy's head go through in the Zapruder film. Caused by a bullet … [turns round and points behind him] comin' from up there. Ha! Yes, I know it looks to the layman or someone who might dabble in physics … this action here would be caused by a bullet coming from … well … [points to the front] Up here. Did you see that? Did everyone see that?
Yeah, but no. What happened was Oswald's gun went off, causing an echo to echo through the buildings of Dealey Plaza and the echo went by the limo on the left up into the grassy knoll, hitting some leaves, causing dust to fly out which 56 witnesses testified was a gun shot, 'cause immediately … Kennedy's head went over. But the reason his head went over is 'cause the echo went by the motorcade on the left and he went, "What was that?"
So there, we have figured it out. Go back to bed, America, your government has figured out how it all transpired. Go back to bed, America, your government is in control again. Here, here's American Gladiators. Watch this, shut up! Go back to bed, America, here's American Gladiators. Here's 56 channels of it. Watch these pituitary retards bang their [beep]in' skulls together and congratulate you on living in the land of freedom. Here you go, America, you are free, to do as we tell you. You are free, to do as we tell you. "Oh good! Honey, I heard on the news that they've figured out that the gun, what happened is, is that there was an echo and Kennedy was, er, asking Jackie what it was, and that that's why his head flew u— Honey, what time's Gladiators on? Are we missing it? I'm so glad we're free, honey."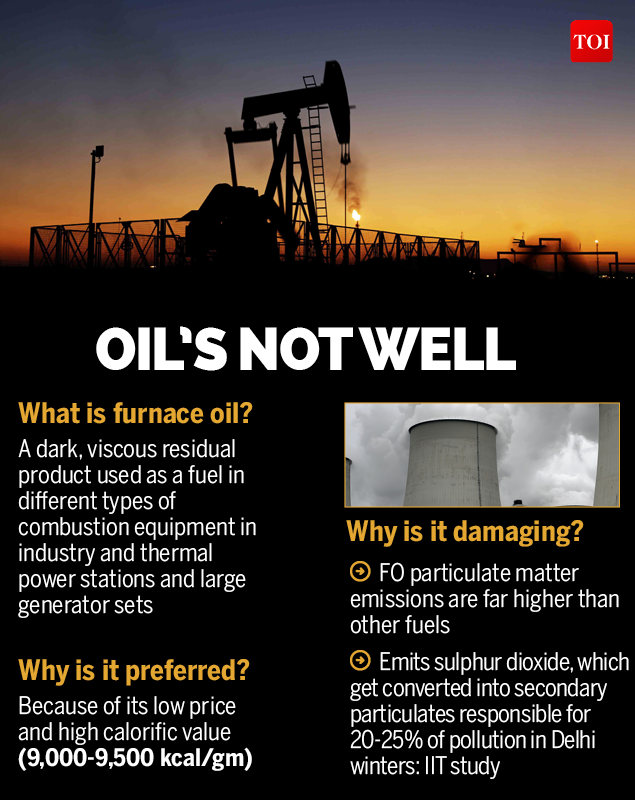 Baph

om

et
Baphomet is a deity that the Knights Templar were accused of worshipping, and that subsequently was incorporated into occult and mystical traditions. The name Baphomet appeared in trial transcripts for the Inquisition of the Knights Templar starting in 1307. It first came into popular English usage in the 19th century during debate and speculation on the reasons for the suppression of the Templars.
https://en.wikipedia.org/wiki/Baphomet
Anti-Masonic Movement, in the history of the United States, popular movement based on public indignation at and suspicion of the secret fraternal order known as the Masons, or Freemasons.
http://www.britannica.com/event/Anti-Masonic-Movement
Anti-Masonic Party
From Wikipedia, the free encyclopediaJump to navigationJump to search
The Anti-Masonic Party, also known as the Anti-Masonic Movement, was the first third party in the United States.[4] It strongly opposed Freemasonry as a single-issue party and later aspired to become a major party by expanding its platform to take positions on other issues. After emerging as a political force in the late 1820s, most of the Anti-Masonic Party's members joined the Whig Party in the 1830s and the party disappeared after 1838.
The party was founded in the aftermath of the disappearance of William Morgan, a former Mason who had ultimately become a prominent critic of the Masonic organization. Many believed that the Masons had murdered Morgan for speaking out against Masonry and subsequently many churches and other groups condemned Masonry. As many Masons were prominent businessmen and politicians, the backlash against the Masons was also a form of anti-elitism. Mass opposition to Masonry eventually coalesced into a political party. Before and during the presidency of John Quincy Adams, there was a period of political realignment. The Anti-Masons emerged as an important third-party alternative to Andrew Jackson's Democrats and Adams's National Republicans. In New York, the Anti-Masons supplanted the National Republicans as the primary opposition to the Democrats.
After experiencing unexpected success in the 1828 elections, the Anti-Masons began to adopt positions on other issues, most notably support for internal improvements and a protective tariff. Several Anti-Masons, including William A. Palmer and Joseph Ritner, won election to prominent positions. In states such as Pennsylvania and Rhode Island, the party controlled the balance of power in the state legislature and provided crucial support to candidates for the Senate. In 1831, the party held the first presidential nominating convention, a practice that was subsequently adopted by all major parties. The convention chose former attorney general William Wirt as the party's standard bearer in the 1832 presidential election and Wirt won 7.8% of the popular vote and carried Vermont.
As the 1830s progressed, many of the Anti-Masonic Party's supporters joined the Whig Party, which sought to unite those opposed to the policies of President Jackson. The anti-Masons brought with them an intense distrust of politicians and a rejection of unthinking party loyalty, together with new campaign techniques to whip up excitement among the voters. The Anti-Masonic Party held a national convention in 1835, nominating William Henry Harrison, but a second convention announced that the party would not officially support a candidate. Harrison campaigned as a Whig in the 1836 presidential election and his relative success in the election encouraged further migration of Anti-Masons to the Whig Party. By 1840, the party had ceased to function as a national organization. In subsequent decades, former Anti-Masonic candidates and supporters such as Millard Fillmore, William H. Seward, Thurlow Weed and Thaddeus Stevens would become well-known members of the Whig Party.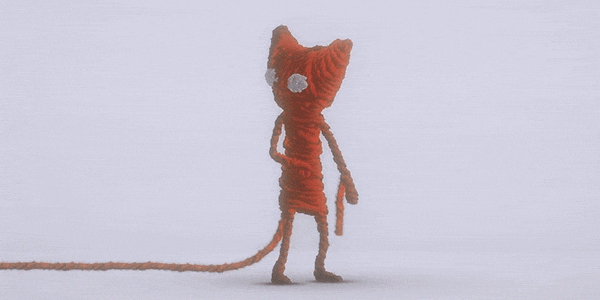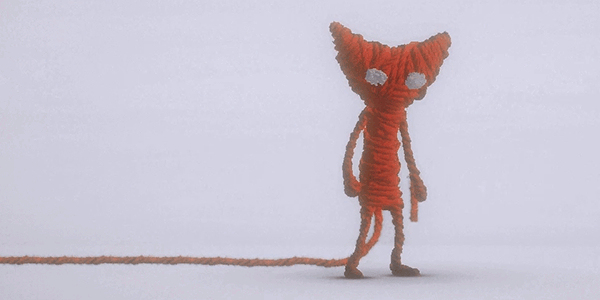 https://en.wikipedia.org/wiki/Paul_Thomas_Anderson
Overview
Early life
Career
Influences and style
Personal life
Awards and recognition
External links
Paul Thomas Anderson (born June 26, 1970) is an American filmmaker. Born in Los Angeles, Anderson developed an interest in filmmaking from a young age. An alumnus of the Sundance Institute, Anderson is famous for making often epic psychological drama films which often take place in San Fernando Valley and deal with characters seeking after redemption, forgiveness or loss; they also use wide framing as well as realistic or gritty cinematography. Anderson made his feature film debut with Hard Eightin 1996. He fou…
https://en.wikipedia.org/wiki/Neo_(The_Matrix)
Neo (born as Thomas A. Anderson, also known as The One, an anagram for Neo) is a fictional character and the protagonist of the Matrix franchise. He was portrayed as a cybercriminal and computer programmer by Keanu Reeves in The Matrix Trilogy, as well as having a cameo in The Animatrix short film Kid's Story.
Overview
Fictional character biography
Powers and abilities
External links
Andrew Bowen provided Neo's voice in The Matrix: Path of Neo. In 2008, Neo was selected by Empire as the 68th Greatest Movie Character of All Time. Neo is also an anagram of "one", a reference to his destiny of being The One who would bring peace. There are claims that a nightclub in Chicago inspired the name of the character in the Matrix. Neo is considered to be a superhero.
Gospel of Thomas. The Gospel of Thomas is an ancient lost Gospel manuscript found in the desert of Egypt in 1945 near Nag Hammadi. It was originally written in the First Century. Many of its contents are found in other Gospels, although it also includes teachings by Jesus not found in the four canon Gospels.Reference: www.gospelsofjesus.com/2016/02/gospel-of-thomas.html
The Gospel of
Thomas
These are the confidential teachings spoken by the living Jesus, written down by Didymos Judas Thomas.
1. And he said, "One who finds the meaning of these teachings will not taste death."
2. Jesus said:
2.1 "One who seeks should not stop searching until he finds it –
2.2 and when he finds it, he will be tested –
2.3 and when he is tested, he will become wonderful –
2.4 then he will have command over everything."
3. Jesus said:
3.1 "If those who guide you say to you, 'Look, the Sanctuary is in the sky,' then the birds of the sky will precede you.
3.2 If they say to you, 'It is in the sea,' then the fish will precede you.
3.3 Rather, the Sanctuary is within you – and outside of you."
3.4 "When you come to know yourselves, then you will be known – and you will understand that you are the children of the living Creator.
3.5 But if you do not come to know yourselves, then you will have nothing, and will be nothing."
4. Jesus said:
4.1 "A person advanced in days who doesn't hesitate to ask a child who is seven days old about the whereabouts of life will live –
4.2 for those who are first will be last, and they will be alone."
5. Jesus said:
5.1 "Understand what you see present before you, and that which is hidden from you will be revealed –
5.2. for there is nothing hidden that will not become apparent."
6. His disciples spoke to him, and asked, "Does it please you for us to fast? And how should we pray? Should we give to charity? And what foods should we abstain from?
6.2 Jesus replied, "Don't be dishonest –
6.3 and whatever you abhor, don't do.
6.4 Because all these things are seen from the spiritual realm.
6.5 For nothing hidden will not be revealed –
6.6 and nothing covered will remain undiscovered."
7. Jesus said:
7.1 "Blessed is the lion: After being eaten by a man, the lion will become a human.
7.2 And cursed is the person eaten by the lion. The lion will become a human."
Thomas

Jerome Newton

Thomas Jerome Newton is a fictional character from the 1976 film The Man Who Fell to Earth
Thomas
masc. proper name, from Greek Thomas, of Aramaic origin and said to mean "a twin" (John's gospel refers to Thomas as ho legomenos didymos "called the twin;" compare Syriac toma "twin," Arabic tau'am "twin"). Before the Conquest, found only as the name of a priest, but after 1066, one of the most common given names in English. Also see Tom, Tommy. Doubting Thomas is from John xx.25. A Thomist (1530s, from Medieval Latin Thomista, mid-14c.) is a follower of 13c. scholastic theologian St. Thomas Aquinas.
Entries related to Thomas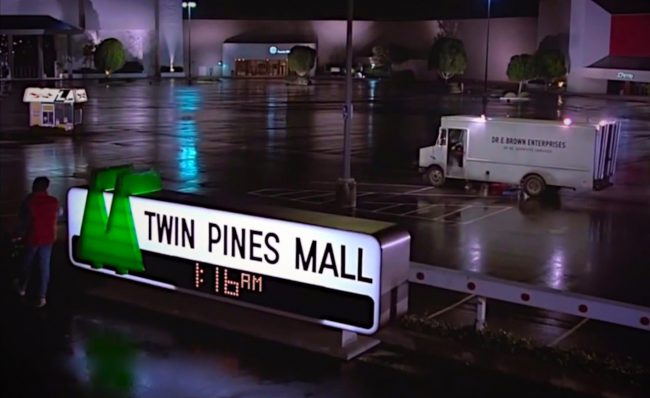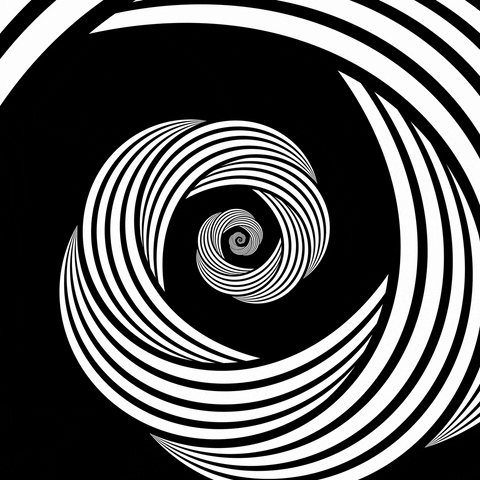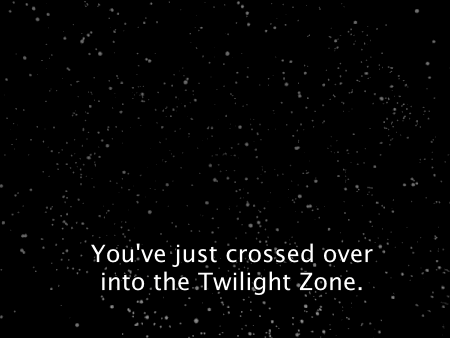 C

am

pb

el

l
family name, from Gaelic caimbeul "wry or crooked mouth," from cam "crooked, deformed, one-eyed, cross-eyed." Also in surname Cameron. The Campbell Soup Company was started in 1869 in Camden, N.J., by fruit merchant Joseph A. Campbell (1817-1900) and Abraham A. Anderson; Campbell bought Anderson out in 1877. Andy Warhol began painting their cans in 1962.
Andre

w
masc. proper name, from Old French Andreu (Modern French André), from Late Latin Andreas (source also of Spanish Andrés, Italian Andrea, German Andreas, Swedish and Danish Anders), from Greek Andreas, a personal name equivalent to andreios (adj.) "manly, masculine, of or for a man; strong; stubborn," from anēr (genitive andros) "man" (from PIE root *ner- (2) "man").
Nearly equivalent to Charles. Andrew Millar (1590s) for some forgotten reason became English naval slang for "government authority," and especially "the Royal Navy." St. Andrew (feast day Nov. 30) has long been regarded as patron saint of Scotland; the Andrew's cross (c. 1400) supposedly resembles the one on which he was crucified.
Andre

w the Apostle

Andrew the Apostle, also called Saint Andrew, was an apostle of Jesus according to the New Testament. He is the brother of Saint Peter. He is referred to in the Orthodox tradition as the First-Called.
T

am

muz (n.)
Babylonian and Assyrian god (identified with Adon), according to Klein's sources probably from Babylonian Du'uzu, contraction of Dumu-zi "the son who rises," also interpeted as "the faithful son."
Th

am

muz (n.)
1530s, from Hebrew tammuz, tenth month of the Jewish civil year, fourth of the sacred, covering parts of June and July; also the name of a Syrian deity equivalent to Phoenician Adon, whose festival began with the new moon of this month (compare Tammuz).
aut

um

n (n.)
season after summer and before winter, late 14c., autumpne (modern form from 16c.), from Old French autumpne, automne (13c.), from Latin autumnus (also auctumnus, perhaps influenced by auctus "increase"), which is of unknown origin. Perhaps from Etruscan, but Tucker suggests a meaning "drying-up season" and a root in *auq- (which would suggest the form in -c- was the original) and compares archaic English sere-month "August." De Vaan writes, "Although 'summer', 'winter' and 'spring' are inherited IE words in Latin, a foreign origin of autumnus is conceivable, since we cannot reconstruct a PIE word for 'autumn'".
Harvest (n.) was the English name for the season until autumn began to displace it 16c. Astronomically, from the descending equinox to the winter solstice; in Britain, the season is popularly August through October; in U.S., September through November. Compare Italian autunno, Spanish otoño, Portuguese outono, all from the Latin word.
As de Vaan notes, autumn's names across the Indo-European languages leave no evidence that there ever was a common word for it. Many "autumn" words mean "end, end of summer," or "harvest." Compare Greek phthinoporon "waning of summer;" Lithuanian ruduo "autumn," from rudas "reddish," in reference to leaves; Old Irish fogamar, literally "under-winter."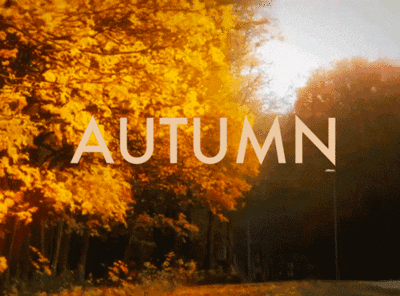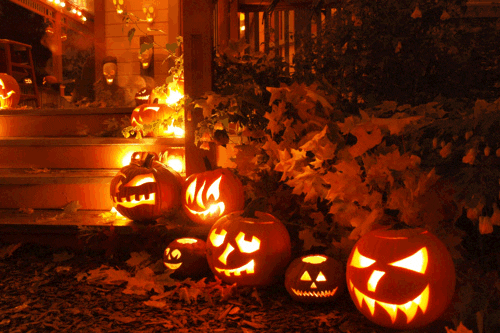 andro

gyne (n.)

"a hermaphrodite," mid-12c., from Medieval Latin androgyne (fem.), from Greek androgynos "a hermaphrodite, a woman-man" (see androgynous). Related: Androgynism.
Entries related to androgyne
Entries related to androgynous
*gwen-

*ner-

androgyne

andro

gyny
Androgyny is the combination of masculine and feminine characteristics into an ambiguous form. Androgyny may be expressed with regard to biological sex, gender identity, gender expression, or sexual identity.
*ner- (2)
Proto-Indo-European root meaning "man," also "vigorous, vital, strong."
It forms all or part of: Alexander; Andrew; andro-; androgynous; android; Andromache; Andromeda; andron; anthropo-; anthropocentric; anthropology; anthropomorphous; Leander; lycanthropy; Lysander; misanthrope; pachysandra; philander; philanthropy; polyandria; polyandrous.
It is the hypothetical source of/evidence for its existence is provided by: Sanskrit nar-, Armenian ayr, Welsh ner "a man;" Greek aner (genitive andros) "a man, a male" (as opposed to a woman, a youth, or a god).
Entries related to *ner-
andro

–
anthropo-
alexander
andrew
androgynous
android
andromache
andromeda
andron
anthropocentric
anthropology
anthropomorphous
leander
lycanthropy
lysander
man
misandry
misanthrope
pachysandra
philander
As nouns the difference between sun and son. is that sun is (astronomy) a star, especially when seen as the centre of any single solar system while son is a male child, a boy or man in relation to his parents; one's male offspring.
Sun

day

(n.)

first day of the week, Old English sunnandæg (Northumbrian sunnadæg), literally "day of the sun," from sunnan, oblique case of sunne "sun" (see sun (n.)) + dæg "day" (see day). A Germanic loan-translation of Latin dies solis "day of the sun," which is itself a loan-translation of Greek hēmera heliou. Compare Old Saxon sunnun dag, Old Frisian sunnandei, Old Norse sunnundagr, Dutch zondag, German Sonntag "Sunday."

In European Christian cultures outside Germanic often with a name meaning "the Lord's Day" (Latin Dominica). Sunday-school dates from 1783 (originally for secular instruction); Sunday clothes is from 1640s. Sunday driver is from 1925.
son

(n.)

Old English sunu "son, descendant," from Proto-Germanic *sunus (source also of Old Saxon and Old Frisian sunu, Old Norse sonr, Danish søn, Swedish son, Middle Dutch sone, Dutch zoon, Old High German sunu, German Sohn, Gothic sunus "son"). The Germanic words are from PIE *su(e)-nu- "son" (source also of Sanskrit sunus, Greek huios, Avestan hunush, Armenian ustr, Lithuanian sūnus, Old Church Slavonic synu, Russian and Polish syn "son"), a derived noun from root *seue- (1) "to give birth" (source also of Sanskrit sauti "gives birth," Old Irish suth "birth, offspring").

Son of _____ as the title of a sequel to a book or movie is recorded from 1917 ("Son of Tarzan"). Most explanations for son of a gun (1708) are more than a century after its appearance. Henley (1903) describes it as meaning originally "a soldier's bastard;" Smyth's "Sailor's Word-Book" (1867) describes it as "An epithet conveying contempt in a slight degree, and originally applied to boys born afloat, when women were permitted to accompany their husbands to sea …."
Ag
nus

Dei

(n.)

Late Latin, literally "lamb of God." From c. 1400 in English as the name of the part of the Mass beginning with these words, or (later) a musical setting of it. Latin agnus "lamb" is from PIE *agwh-no- "lamb" (see yean). For deus "god," see Zeus. The phrase is used from 1620s in reference to an image of a lamb as emblematic of Christ; usually it is pictured with a nimbus and supporting the banner of the Cross.
homo

phone

(n.)

"a word pronounced the same as another (whether spelled the same or not) but different in meaning and etymology," 1843, from the adjective homophone (1620s), from Greek homos "same" (see homo- (1)) + phone "sound," from PIE root *bha- (2) "to speak, tell, say." Related: Homophonic. Greek homophonos meant "speaking the same language; sounding in unison; of the same sound or tone."
qua
ra

ntine (n.)

1660s, "period a ship suspected of carrying disease is kept in isolation," from Italian quaranta giorni, literally "space of forty days," from quaranta "forty," from Latin quadraginta"forty," which is related to quattuor "four" (from PIE root *kwetwer- "four"). So called from the Venetian policy (first enforced in 1377) of keeping ships from plague-stricken countries waiting off its port for 40 days to assure that no latent cases were aboard. Also see lazaretto. The extended sense of "any period of forced isolation" is from 1670s.

Earlier in English the word meant "period of 40 days in which a widow has the right to remain in her dead husband's house" (1520s), and, as quarentyne (15c.), "desert in which Christ fasted for 40 days," from Latin quadraginta "forty."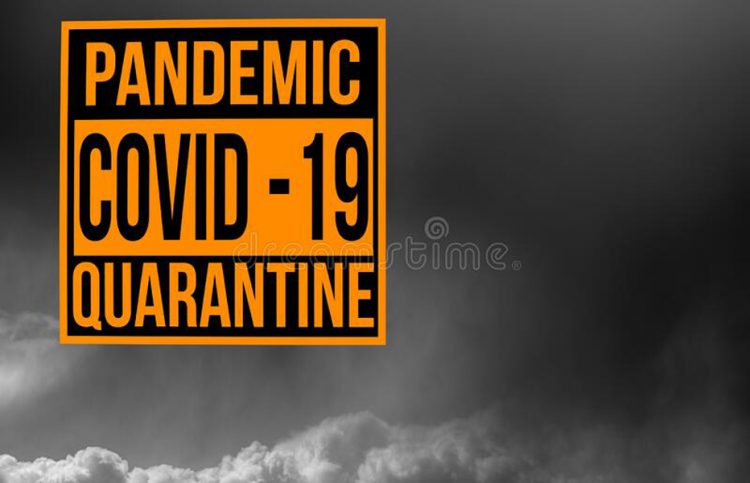 plasm

a (n.)

1712, "form, shape" (a sense now obsolete), a more classical form of earlier plasm; from Late Latin plasma, from Greek plasma "something molded or created," hence "image, figure; counterfeit, forgery; formed style, affectation," from plassein "to mold," originally "to spread thin," from PIE *plath-yein, from root *pele- (2) "flat; to spread."

Sense of "the liquid part of blood, etc., as distinguished from the corpuscles" is from 1845. In physics, the sense of "ionized gas" is by 1928.
psalm

(n.)

Old English psealm, salm, partly from Old French psaume, saume, partly from Church Latin psalmus, from Greek psalmos "song sung to a harp," originally "performance on stringed instrument; a plucking of the harp" (compare psaltes "harper"), from psallein "play on a stringed instrument, pull, twitch" (see feel (v.)).

Used in Septuagint for Hebrew mizmor "song," especially the sort sung by David to the harp. Related: Psalmodize; psalmody. After some hesitation, the pedantic ps- spelling prevailed in English, as it was in many neighboring languages (German, French, etc.), but English is almost alone in not pronouncing the p-.
Sol
om
on
masc. proper name, Biblical name of David's son, king of Judah and Israel and wisest of all men, from Greek Solomon, from Hebrew Sh'lomoh, from shelomo "peaceful," from shalom "peace." The Arabic form is Suleiman. The common medieval form was Salomon (Vulgate, Tyndale, Douai); Solomon was used in Geneva Bible and KJV. Used allusively for "a wise ruler" since 1550s. Related: Solomonic; Solomonian. The Solomon Islands were so named 1568 by Spanish explorers in hopeful expectation of having found the source of the gold brought to King Solomon in I Kings ix.29.
Sol

(n.)

"the sun personified," mid-15c. (also in Old English), from Latin sol "the sun, sunlight," from PIE *s(e)wol-, variant of root *sawel- "the sun." French soleil (10c.) is from Vulgar Latin *soliculus, diminutive of sol; in Vulgar Latin diminutives had the full meaning of their principal words.
U
for historical evolution, see V. Used punningly for you by 1588 ["Love's Labour's Lost," V.i.60], not long after the pronunciation shift that made the vowel a homonym of the pronoun. As a simple shorthand (without intentional word-play), it is recorded from 1862. Common in business abbreviations since 1923 (such as U-Haul, attested from 1951).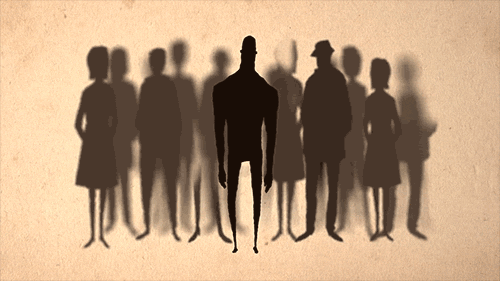 so
u

l (n.1)

"A substantial entity believed to be that in each person which lives, feels, thinks and wills" [Century Dictionary], Old English sawol "spiritual and emotional part of a person, animate existence; life, living being," from Proto-Germanic *saiwalō (source also of Old Saxon seola, Old Norse sala, Old Frisian sele, Middle Dutch siele, Dutch ziel, Old High German seula, German Seele, Gothic saiwala), of uncertain origin.

Sometimes said to mean originally "coming from or belonging to the sea," because that was supposed to be the stopping place of the soul before birth or after death [Barnhart]; if so, it would be from Proto-Germanic *saiwaz (see sea). Klein explains this as "from the lake," as a dwelling-place of souls in ancient northern Europe.

Meaning "spirit of a deceased person" is attested in Old English from 971. As a synonym for "person, individual, human being" (as in every living soul) it dates from early 14c. Soul-searching (n.) is attested from 1871, from the phrase used as a present-participle adjective (1610s). Distinguishing soul from spirit is a matter best left to theologians.
So
u

l
In many religious, philosophical, and mythological traditions, the soul is the incorporeal essence of a living being. Soul or psyche comprises the mental abilities of a living being: reason, character, feeling, consciousness, memory, perception, thinking, etc. Depending on the philosophical system, a soul can either be mortal or immortal.
soul (n.2)
"instinctive quality felt by black persons as an attribute," 1946, jazz slang, from soul (n.1). Also from this sense are soul brother (1957), soul sister (1967), soul food (1957), etc. Soul music, essentially gospel music with "girl," etc., in place of "Jesus," first attested 1961; William James used the term in 1900, in a spiritual/romantic sense, but in reference to inner music.
yo
u

(pron.)

Old English eow, dative and accusative plural of þu (see thou), objective case of ge, "ye" (see ye), from Proto-Germanic *juz-, *iwwiz (source also of Old Norse yor, Old Saxon iu, Old Frisian iuwe, Middle Dutch, Dutch u, Old High German iu, iuwih, German euch), from PIE *yu, second person (plural) pronoun.

Pronunciation of you and the nominative form ye gradually merged from 14c.; the distinction between them passed out of general usage by 1600. Widespread use of French in England after 12c. gave English you the same association as French vous, and it began to drive out singular nominative thou, originally as a sign of respect (similar to the "royal we") when addressing superiors, then equals and strangers, and ultimately (by c. 1575) becoming the general form of address. Through 13c. English also retained a dual pronoun ink "you two; your two selves; each other."
hu

man

(adj.)

mid-15c., humain, humaigne, "human," from Old French humain, umain (adj.) "of or belonging to man" (12c.), from Latin humanus "of man, human," also "humane, philanthropic, kind, gentle, polite; learned, refined, civilized." This is in part from PIE *(dh)ghomon-, literally "earthling, earthly being," as opposed to the gods (from root *dhghem- "earth"), but there is no settled explanation of the sound changes involved. Compare Hebrew adam "man," from adamah "ground." Cognate with Old Lithuanian žmuo (accusative žmuni) "man, male person."

Human interest is from 1824. Human rights attested by 1680s; human being by 1690s. Human relations is from 1916; human resources attested by 1907, American English, apparently originally among social Christians and based on natural resources. Human comedy "sum of human activities" translates French comédie humaine (Balzac); see comedy.
S
al
em
place mentioned in Genesis xiv.18, from Hebrew Shalem, usually said to be another word for Jerusalem and to mean "peace" (compare Hebrew shalom, Arabic salaam). Common as a Baptist and Methodist meetinghouse name, so much so that by mid-19c. it (along with Bethel and Ebenezer) had come to be used in Britain generically to mean "non-conformist chapel."
h
u

e (n.1)

"color," Old English hiw "color; form, appearance; species, kind; beauty," earlier heow, hiow, from Proto-Germanic *hiwam (source also of Old Norse hy "bird's down," Swedish hy "skin, complexion," Gothic hiwi "form, appearance"), from PIE *kiwo-, suffixed form of root *kei- (2), a color adjective of broad application (source also of Sanskrit chawi "hide, skin, complexion, color, beauty, splendor," Lithuanian šyvas "white").

A common word in Old English, squeezed into obscurity after c. 1600 by color (n.) but revived 1850s in chemistry and chromatography, often in a distinctive sense in reference to the quality of color other than luminosity and chroma.
sh
al
om
Jewish word of greeting, Hebrew, literally "peace," properly "completeness, soundness, welfare," from stem of shalam "was intact, was complete, was in good health." Related to Arabic salima "was safe," aslama "surrendered, submitted."
man

na (n.)

Old English borrowing from Late Latin manna, from Greek manna, from Hebrew mān, probably literally "substance exuded by the tamarisk tree," but used in Greek and Latin specifically with reference to the substance miraculously supplied to the Children of Israel during their wandering in the Wilderness (Exodus xvi.15). The Hebrew word often is referred to man "a gift." Meaning "spiritual nourishment" is attested from late 14c. Generalized sense of "something provided unexpectedly" is from 1590s.

T
twentieth letter of the English alphabet; in the Phoenician alphabet the corresponding sign was the 22nd and last; everything after T in the modern alphabet represents European alterations or additions. The sound has been consistent throughout its history.
In Late Latin and Old French, -t- before -e- and -i- acquired the "s" value of -c- and words appeared in both spellings (nationem/nacionem) and often passed into Middle English with a -c- (nacioun). In most of these the spelling was restored to a -t- by or in the period of early Modern English, but sorting them out took time (Edmund Coote's "English Schoole-maister" (1596) noted malicious/malitious) and a few (space, place, coercion, suspicion) resisted the restoration.
To cross one's t's(and dot one's i's) "to be exact" is attested from 1849. Phrase to a T "exactly, with utmost exactness" is recorded from 1690s, though the exact signification remains uncertain despite much speculation. The measuring tool called a T-square (sometimes suggested as the source of this) is recorded by that name only from 1785. The T-cell (1970) so called because they are derived from the thymus. As a medieval numeral, T represented 160. A T was formerly branded on the hand of a convicted thief.
Entries related to T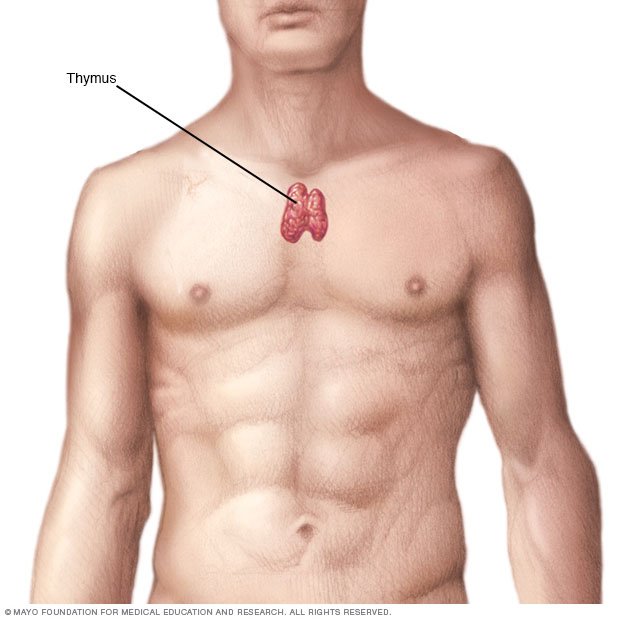 G

ol

g

otha

hill near Jerusalem where Christ was crucified, via Latin and Greek, from Aramaic (Semitic) gulgulta, literally "(place of the) skull," cognate with Hebrew gulgoleth "skull." The hill so called for its shape (see Calvary).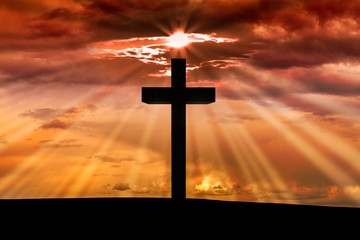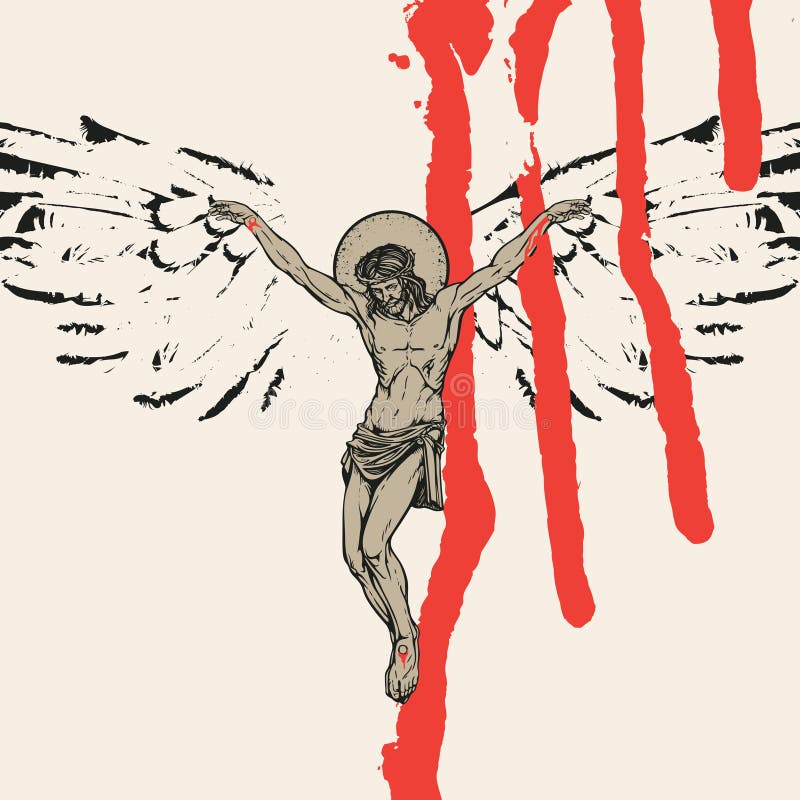 C

alvin

surname, especially in reference to John Calvin (1509-1564), French Protestant leader and theologian, born Jean Caulvin. The surname is related to French Chauvin (compare chauvinism), from Latin Calvinus, a Roman cognomen, literally "bald," from calvus "bald," from PIE *kle-wo- "bald."
En
tries

related to Calvin
calvary
calvinism
chauvinism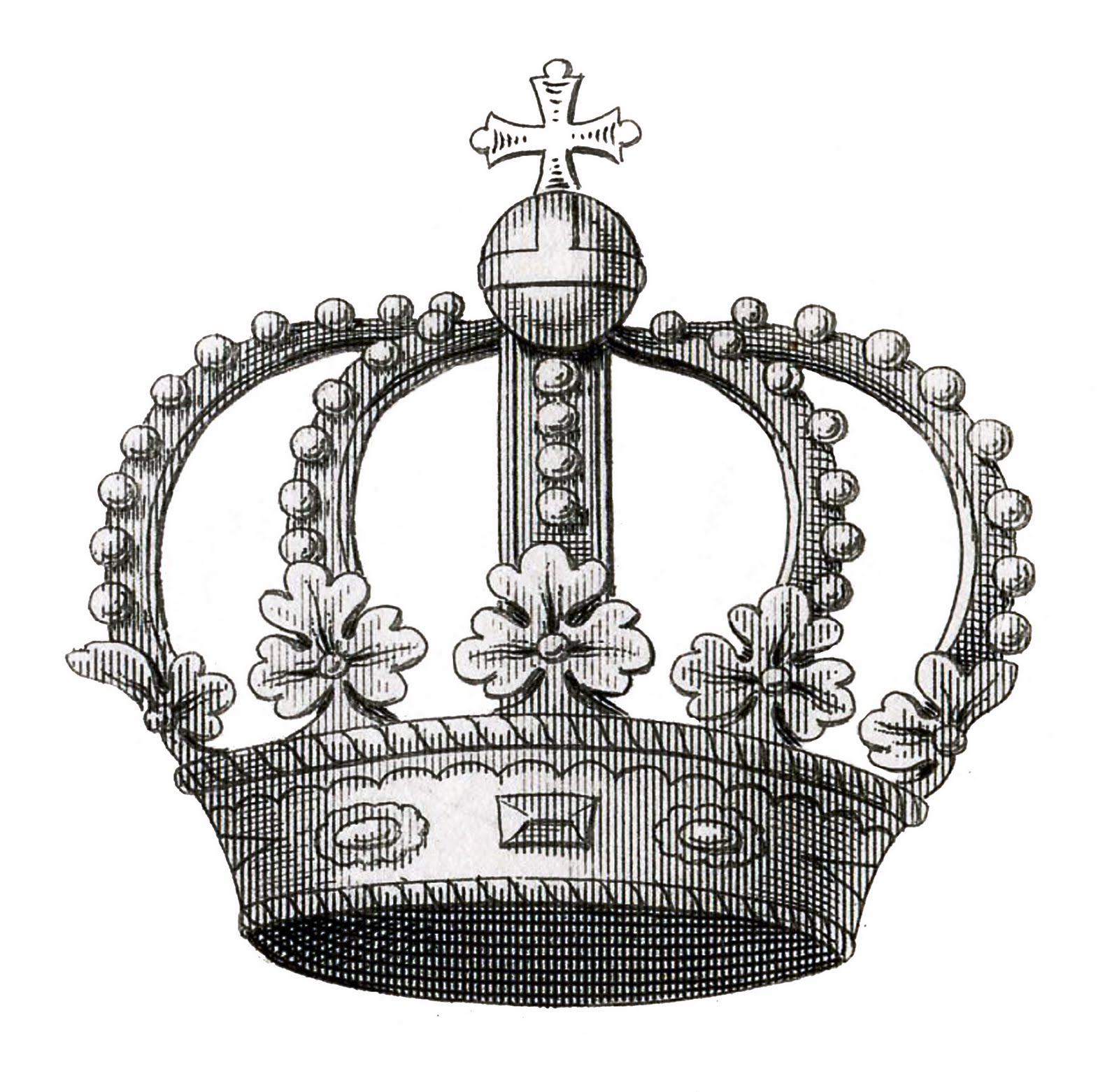 e
y

e (n.)

c. 1200, from Old English ege (Mercian), eage (West Saxon) "eye; region around the eye; apperture, hole," from Proto-Germanic *augon (source also of Old Saxon aga, Old Frisian age, Old Norse auga, Swedish öga, Danish øie, Middle Dutch oghe, Dutch oog, Old High German ouga, German Auge, Gothic augo "eye"). Apparently the Germanic form evolved irregularly from PIE root *okw- "to see."
HAMLET: My father — methinks I see my father.
HORATIO: Where, my lord?
HAMLET: In my mind's eye, Horatio.
Until late 14c. the English plural was in -an, hence modern dialectal plural een, ene. Of potatoes from 1670s. Of peacock feathers from late 14c. As a loop used with a hook in fastening (clothes, etc.) from 1590s. The eye of a needle was in Old English. As "the center of revolution" of anything from 1760. Nautical in the wind's eye "in the direction of the wind" is from 1560s.
To see eye to eye is from Isaiah lii.8. Eye contact attested from 1953. To have (or keep) an eye on "keep under supervision" is attested from early 15c. To have eyes for "be interested in or attracted to" is from 1736; make eyes at in the romance sense is from 1837; gleam in (someone's) eye (n.) "barely formed idea" is from 1959. Eye-biter was an old name for "a sort of witch who bewitches with the eyes."
I
(pron.)
12c., a shortening of Old English ic, the first person singular nominative pronoun, from Proto-Germanic *ek (source also of Old Frisian ik, Old Norse ek, Norwegian eg, Danish jeg, Old High German ih, German ich, Gothic ik), from PIE *eg- "I," nominative form of the first person singular pronoun (source also of Sanskrit aham, Hittite uk, Latin ego (source of French Je), Greek ego, Russian ja, Lithuanian aš).
Reduced to i by mid-12c. in northern England, later everywhere; the form ich or ik, especially before vowels, lingered in northern England until c. 1400 and survived in southern dialects until 18c. It began to be capitalized mid-13c. to mark it as a distinct word and avoid misreading in handwritten manuscripts.
The reason for writing I is … the orthographic habit in the middle ages of using a 'long i' (that is, j or I) whenever the letter was isolated or formed the last letter of a group; the numeral 'one' was written j or I (and three iij, etc.), just as much as the pronoun. [Otto Jespersen, "Growth and Structure of the English Language," p.233]
The dot on the "small" letter -i- began to appear in 11c. Latin manuscripts to distinguish the letter from the stroke of another letter (such as -m- or -n-). Originally a diacritic, it was reduced to a dot with the introduction of Roman type fonts. The letter -y- also was written with a top dot in Old English and early Middle English, during the centuries when -i- tended to be written with a closed loop at the top and thus was almost indistinguishable from the lower-case thorn (þ). In names of U.S. highways (by 1966) it is short for Interstate (adj.).
Entries related to I
Blackst
ar
(Sirius
Brightest Star)
In the Villa of Ormen
In the Villa of Ormen
Stands a solitary candle
At the centre of it all
At the centre of it all
Your eyes
On the day of execution
On the day of execution
Only women kneel and smile
At the centre of it all
At the centre of it all
Your eyes
Your eyes
In the Villa of Ormen
In the Villa of Ormen
Stands a solitary candle
At the centre of it all
At the centre of it all
Your eyes
Your eyes
Something happened on the day he died
Spirit rose a metre and stepped aside
Somebody else took his place, and bravely cried
I'm a Blackstar
I'm a Blackstar
How many times does an angel fall?
How many people lie instead of talking tall?
He trod on sacred ground
He cried loud into the crowd
I'm a Blackstar
I'm a Blackstar
I'm not a gangster
I can't answer why
I'm a Blackstar
Just go with me
I'm not a filmstar
I'm-a take you home
I'm a Blackstar
Take your passport and shoes
I'm not a popstar
And your sedatives, boo
I'm a Blackstar
You're a flash in the pan
I'm not a marvel star
I'm the great I am
I'm a blackstar
I'm a blackstar, way up, oh honey, I've got game
I see right so white, so open-heart it's pain
I want eagles in my daydreams, diamonds in my eyes
I'm a Blackstar
I'm a Blackstar
Something happened on the day he died
Spirit rose a metre and stepped aside
Somebody else took his place, and bravely cried
I'm a Blackstar
I'm a star star
I'm a Blackstar
I can't answer why
I'm not a gangster
But I can tell you how
I'm not a flam star
We were born upside-down
I'm a star star
Born the wrong way 'round
I'm not a white star
I'm a Blackstar
I'm not a gangster
I'm a Blackstar
I'm a Blackstar
I'm not a pornstar
I'm not a wandering star
I'm a Blackstar
I'm a Blackstar
In the Villa of Ormen
Stands a solitary candle
At the centre of it all
Your eyes
On the day of execution
Only women kneel and smile
At the centre of it all
Your eyes
Your eyesFor non-commercial use only.Data from: Musixmatch
K
eleventh Roman letter, from Greek kappa, from Phoenician kaph or a similar Semitic source, said to mean literally "hollow of the hand" and to be so called for its shape.
Little used in classical Latin, which at an early age conformed most of its words (the exceptions had ritual importance) to a spelling using -c- (a character derived from Greek gamma). In Late Latin, pronunciation of -c- shifted (in the direction of "s"). Greek names brought into Latin also were regularized with a -c- spelling, and then underwent the Late Latin sound-shift; hence the modern pronunciation of Cyrus, Circe. To keep their pronunciation clear, the many Greek words (often Church words) that entered Latin after this shift tended to take Latin -k- for Greek kappa.
K- thus became a supplementary letter to -c- in Medieval Latin, used with Greek and foreign words. But most of the languages descended from Latin had little need of it, having evolved other solutions to the sound shifts.
K- also was scarce in Old English. After the Norman conquest, new scribal habits restricted -c- and expanded the use of -k-, which began to be common in English spelling from 13c. This probably was done because the sound value of -c- was evolving in French and the other letter was available to clearly mark the "k" sound for scribes working in English. For more, see C.
In words transliterated from Arabic, Hebrew, Turkish, Japanese, Hawaiian, etc., it represents several different sounds lumped. In modern use some of them are now with kh-; in older borrowings they often followed traditional English spelling and were written with a C- (Corea, Caaba, etc.).
As a symbol for potassium, it represents Latin kalium "potash." In CMYK as a color system for commercial printing it means "black" but seems to stand for key in a specialized printing sense. Slang meaning "one thousand dollars" is 1970s, from kilo-. K as a measure of capacity (especially in computer memory) meaning "one thousand" also is an abbreviation of kilo-.
As an indication of "strikeout" in baseball score-keeping it dates from 1874 and is said to represent the last letter of struck. The invention of the scorecard symbols is attributed to English-born U.S. newspaperman Henry Chadwick (1824-1908) principally of the old New York "Clipper," who had been writing baseball since 1858, and who explained it thus:
Smith was the first striker, and went out on three strikes, which is recorded by the figure "1" for the first out, and the letter K to indicate how put out, K being the last letter of the word "struck." The letter K is used in this instance as being easier to remember in connection with the word struck than S, the first letter, would be. [Henry Chadwick, "Chadwick's Base Ball Manual," London, 1874]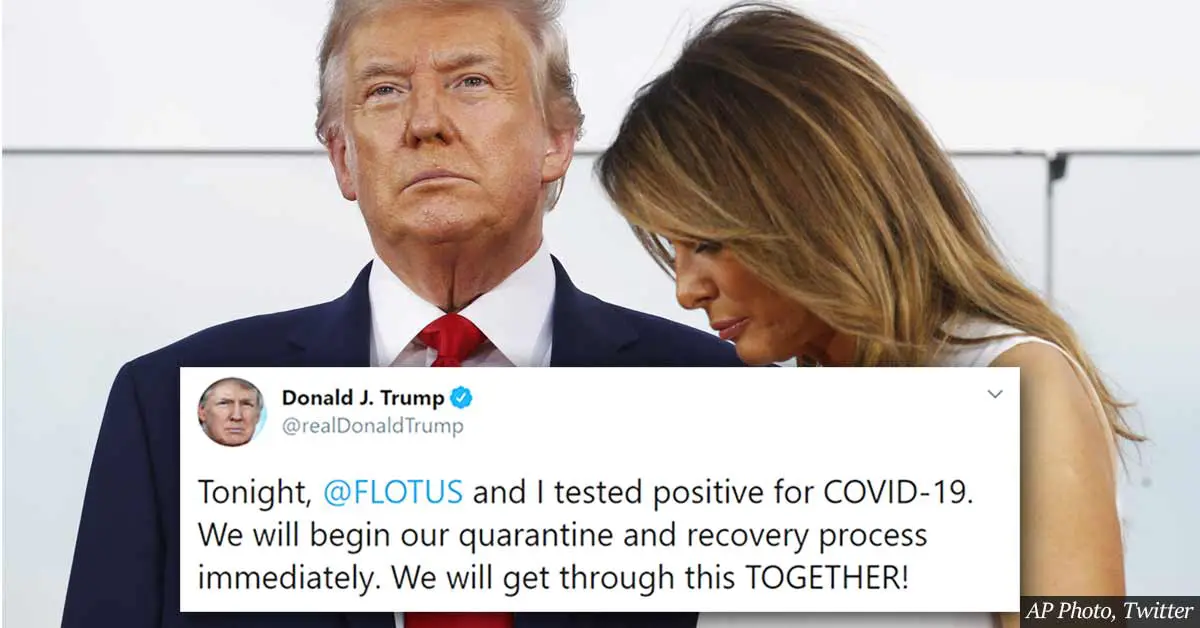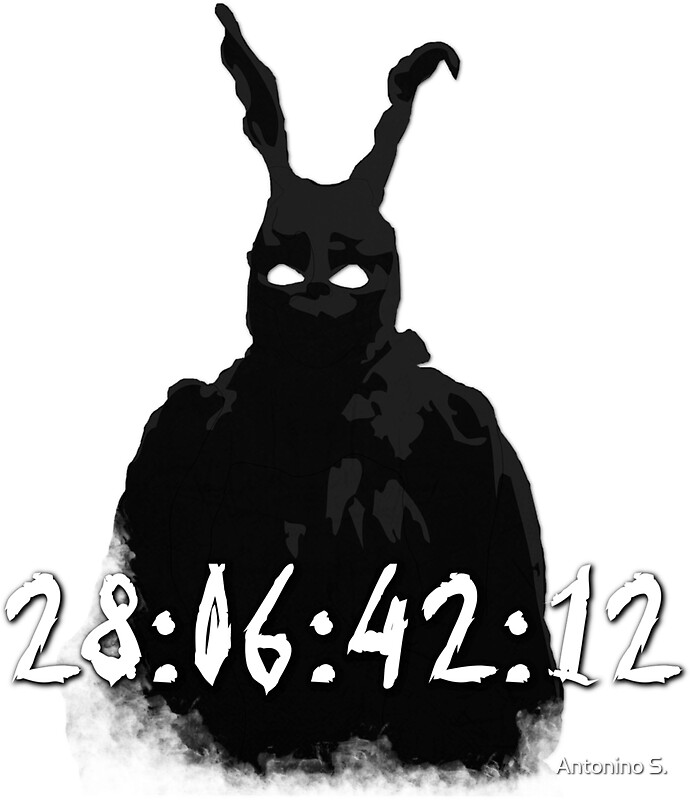 Ro

nald

masc. proper name, from Old Norse Rögnvaldr "Having the Gods' Power," from rögn "gods," literally "decreeing powers" (plural of regin "decree") + valdr "ruler" (from Proto-Germanic *waldan, from PIE root *wal- "to be strong").
Do

nald

surname, from 13c. Scottish Dofnald, Dufenald, probably from Gaelic Domhnall, Old Irish Domnall (pronounced "Dovnall"), from Proto-Celtic *Dubno-valos "world-mighty, ruler of the world," from *walos "ruler" (from PIE root *wal- "to be strong") + Old Irish domun "world," from PIE root *dheub- "deep, hollow," via sense development from "bottom" to "foundation" to "earth" to "world" (see deep (adj.)). A top 10 name for boys born in the U.S. between 1923 and 1943. Disney's Donald Duck cartoon character debuted in 1934.
ya

ng (n.)
masculine or positive principle in Chinese philosophy, 1670s, from Mandarin yang, said to mean "male, daylight, solar," or "sun, positive, male genitals."
Yang is Young
Yin is Old
Yang is hot
Yin is cold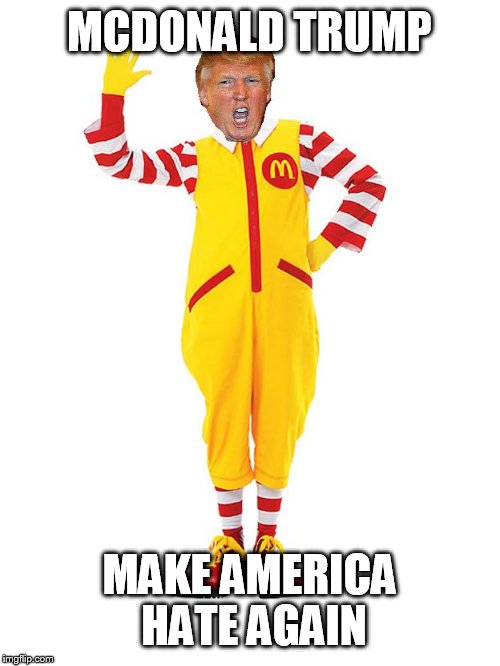 A
don

ai

Old Testament word for "God," used as a substitute for the ineffable name, late 14c., from Medieval Latin, from Hebrew, literally "my lord," from adon (see Adonis) + suffix of the first person.
ma

don

na (n.)

1580s, Italian title of address or courtesy, equivalent to madam; from c. 1600 as a noun, "an Italian lady," from Italian madonna, from Old Italian ma donna (Italian mia donna) "my lady," from ma "my" + donna "lady," from Latin domina "lady, mistress of the house," from Latin domus "house" (from PIE root *dem- "house, household").

Often specifically "the Virgin Mary," hence the sense of "picture or statue of the Virgin Mary," attested in English by 1640s. The U.S. singer/dancer (full name Madonna Louise Ciccone, b. 1958) attained to pop stardom in the fall of 1984.
The
H

earts Filthy Lesson

(Hearts filthy lesson)
(Hearts filthy lesson)
(Hearts filthy lesson)

There's always the Diamond friendly
Sitting in the Laugh Motel
The Hearts Filthy lesson
With her hundred miles to hell

Oh, Ramona – if there was only something between us
If there was only something between us
Other than our clothes

Something in our skies
Something in our skies
Something in our blood
Something in our skies

Paddy
Paddy
Who's been wearing Miranda's clothes?

It's the hearts filthy lesson
Hearts filthy lesson
Hearts filthy lesson
Falls upon deaf ears
(Hearts Filthy Lesson)
It's the hearts filthy lesson
Hearts filthy lesson
Hearts filthy lesson
Falls upon deaf ears
Falls upon dead ears

(Hearts filthy lesson)
(Hearts filthy lesson)
(Hearts filthy lesson)
Oh Ramona, if there was only some kind of future
Oh Ramona, if there was only some kind of future
And these cerulean skies
Something in our skies
Something in our skies
Something in our blood
Something in our skies
Paddy, Paddy?
Paddy will you carry me, I think I've lost my way
(Hearts filthy lesson, Hearts filthy lesson)
I'm already five years older I'm already in my grave
(Hearts filthy lesson, Hearts filthy lesson)
I'm already
I'm already
I'm already
(Hearts filthy lesson, Hearts filthy lesson)
Will you carry me?
Oh Paddy, I think I've lost my way
Paddy, what a fantastic death abyss
Paddy, what a fantastic death abyss
(Hearts filthy lesson)
It's the Hearts Filthy Lesson
Tell the others
(Hearts filthy lesson)
It's the Hearts Filthy Lesson
What a fantastic death abyss
Tell the others
(Hearts filthy lesson)
It's the Hearts Filthy Lesson
Paddy, what a fantasic death abyss
(Hearts filthy lesson)
It's the Hearts Filthy Lesson
Tell the others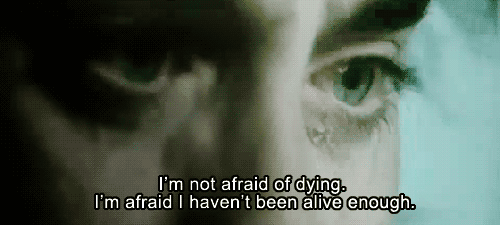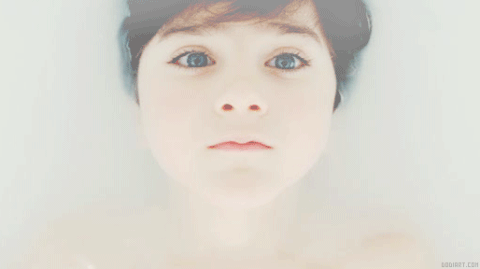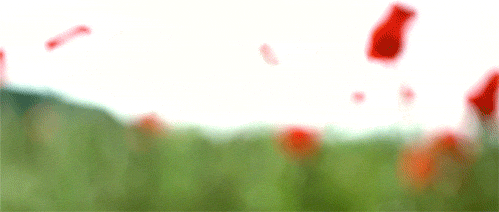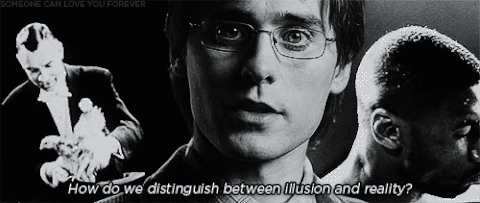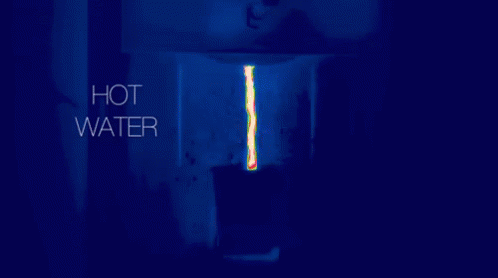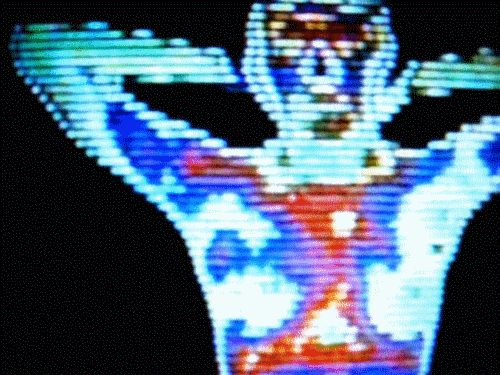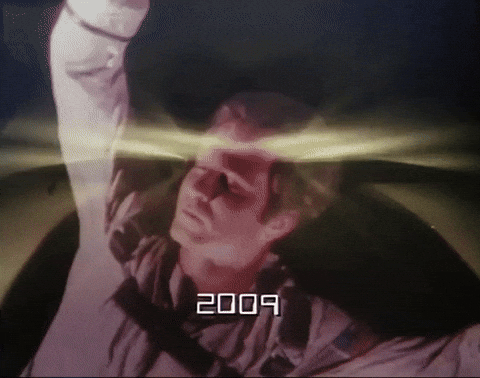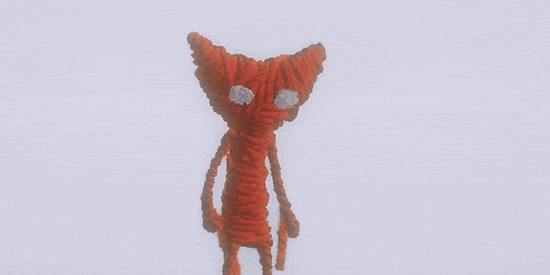 Is

ra

el

Old English Israel, "the Jewish people, the Hebrew nation," from Latin Israel, from Greek, from Hebrew yisra'el "he that striveth with God" (Genesis xxxii.28), symbolic proper name conferred on Jacob and extended to his descendants, from sara "he fought, contended" + El "God." As the name of an independent Jewish state in the Middle East, it is attested from 1948. Compare Israeli, Israelite.
Is

la

m (n.)

"religious system revealed by Muhammad," 1816, from Arabic islam, literally "submission" (to the will of God), from root of aslama "he resigned, he surrendered, he submitted," causative conjunction of salima "he was safe," and related to salam "peace."
… Islam is the only major religion, along with Buddhism (if we consider the name of the religion to come from Budd, the Divine Intellect, and not the Buddha), whose name is not related to a person or ethnic group, but to the central idea of the religion. ["The Heart of Islam: Enduring Values for Humanity," Seyyed Hossein Nasr, 2002]
Earlier English names for the faith include Mahometry (late 15c.), Muhammadism (1610s), Islamism (1747), and Ismaelism (c. 1600; see Ismailite). The Ismailites were not numerous in Islam, but among them were the powerful Fatimid dynasty in Egypt and the Assassins, both of which loomed large in European imagination. This use also is in part from Ishmaelite, a name formerly given (especially by Jews) to Arabs, as descendants of Ishmael (q.v.).
sca

ra

b (n.)
"black dung beetle," held sacred by the ancient Egyptians, 1570s, from Middle French scarabeé, from Latin scarabaeus, name of a type of beetle, from Greek karabos "beetle, crayfish," a foreign word, according to Klein probably Macedonian (the suffix -bos is non-Greek). Related: Scarabaean. In ancient use, also a gem cut in a shape like a scarab beetle and with an inscription on the underside.
ra

bbi (n.)
"Jewish doctor of religious law," late 15c. (in Old English in biblical context only; in Middle English also as a title prefixed to personal names), from Late Latin rabbi, from Greek rhabbi, from Mishnaic Hebrew rabbi "my master," from rabh "master, great one," title of respect for Jewish doctors of law + -i, first person singular pronominal suffix. From Semitic root r-b-b "to be great or numerous" (compare robh "multitude;" Aramaic rabh "great; chief, master, teacher;" Arabic rabba "was great," rabb "master").
A

ra

b (n.)
"one of the native people of Arabia and surrounding regions," late 14c. (Arabes, a plural form), from Old French Arabi, from Latin Arabs (accusative Arabem), from Greek Araps (genitive Arabos), from Arabic 'arab, indigenous name of the people, perhaps literally "inhabitant of the desert" and related to Hebrew arabha "desert."
Meaning "homeless little wanderer, child of the street" is from 1848 (Arab of the city, but the usual form was city arab), in reference to the nomadic ways of the Bedouin. Arab League formed in Cairo, March 22, 1945.
https://en.wikipedia.org/wiki/Henny_Penny
Overview
The story and its name
History
Idiomatic usage
Adaptations
Popular references
Related stories
External links
Henny Penny, more commonly known in the United States as Chicken Little and sometimes as Chicken Licken, is a European folk tale with a moral in the form of a cumulative tale about a chicken who believes that the world is coming to an end. The phrase "The sky is falling!" features prominently in the story, and has passed into the English language as a common idiom indicating a hysterical or mistaken belief that disaster is imminent. Similar stories go back more than 25 centuries; it continues to be referred to in a v…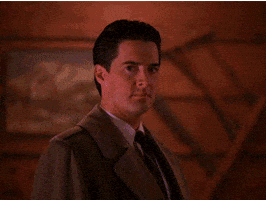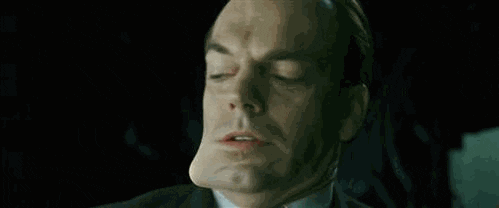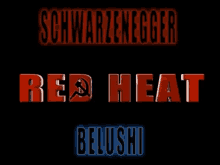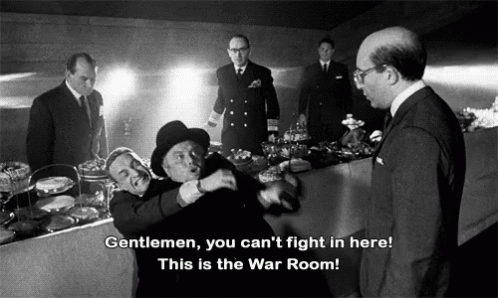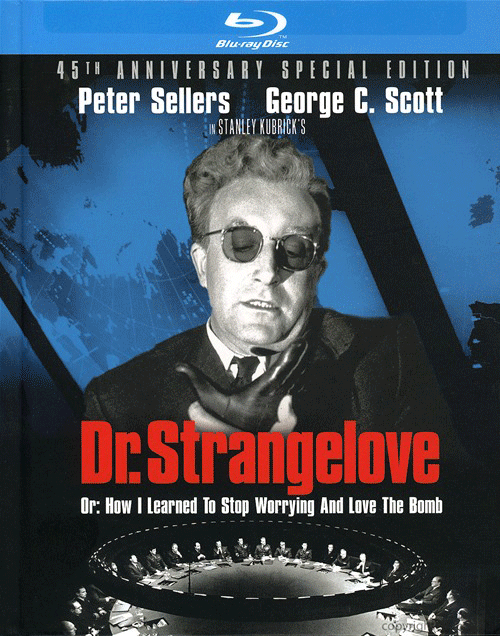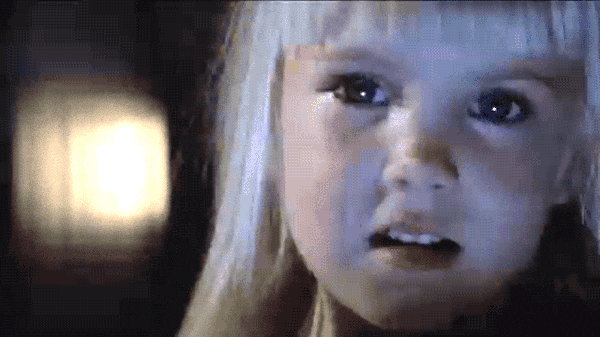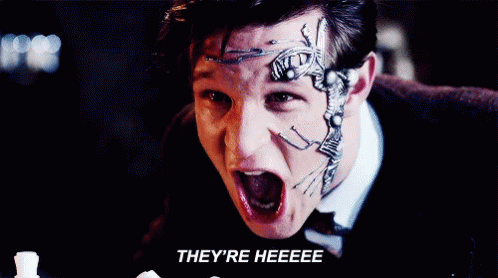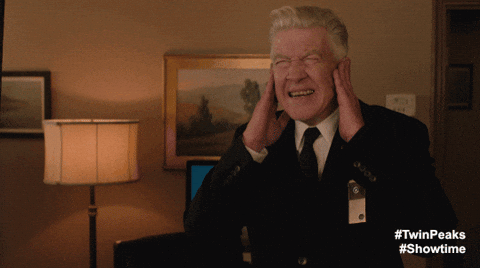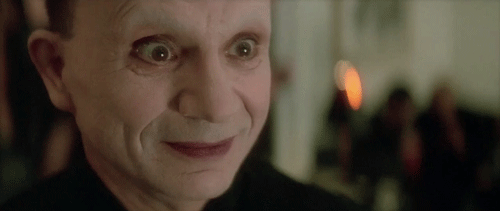 Sem

ite (n.)
1847, "a Jew, Arab, Assyrian, or Aramaean" (an apparently isolated use from 1797 refers to the Semitic language group), back-formation from Semitic or else from French Sémite (1845), from Modern Latin Semita, from Late Latin Sem "Shem," one of the three sons of Noah (Genesis x.21-30), regarded as the ancestor of the Semites (in old Bible-based anthropology), from Hebrew Shem. In modern sense said to have been first used by German historian August Schlözer in 1781.