Red thread of fate
"The Red Thread of Fate, also referred to as the Red Thread of Marriage, and other variants, is an East Asian belief originating from Chinese mythology. It is commonly thought of as an invisible red cord around the finger of those that are destined to meet one another in a certain situation as they are "their true love". According to Chinese legend, the deity in charge of "the red thread" is believed to be Yuè Xià Lǎorén, often abbreviated to Yuè Lǎo, the old lunar matchmaker god, who is in charge of marriages. In the original Chinese myth, it's tied around both parties' ankles, while in Japanese culture it's bound from a male's thumb to a female's little finger, and in Korean culture, the red thread is thought to be tied around the little finger of both parties. Although in modern times it's common across all three cultures to depict the thread being tied around the fingers, often the little finger. The color red in Chinese culture symbolises good fortune and is also the color of traditional Chinese weddings where both bride and groom would wear red throughout the entire procession or at some point during the marriage rituals." –Wikipedia
Hades
"god of the dead in Greek mythology;" also the name of his realm, the abode of the dead spirits, 1590s, from Greek Haidēs, in Homer the name of the god of the underworld, son of Kronos and Rhea, brother of Zeus and Poseidon. His name is of unknown origin. Perhaps literally "the invisible" [Watkins], from privative prefix a- + idein "to see" (from PIE root *weid- "to see"). The name of the god was extended in later Greek writing to his kingdom, also "the grave, death." Related: Hadal (adj.), 1964; Hadean.
Entries related to Hades
plutonium

(n.)

transuranic metallic element, 1942, from Pluto, the planet, + element ending -ium. Discovered at University of California, Berkeley, in 1941, the element was named on suggestion of Seaborg and Wahl because it follows neptunium in the periodic table as Pluto follows (or followed) Neptune in the Solar System. The name plutonium earlier had been proposed for barium and was used sometimes in this sense early 19c.
titanium

(n.)

metallic element, 1796, Modern Latin, named in 1795 by German chemist and mineralogist Martin Heinrich Klaproth (1743-1817) from Latin Titan (see titan) as "sons of the earth." He previously had named uranium. A pure specimen was not isolated until 1887.
uranium

(n.)

rare metallic element, 1797, named 1789 in Modern Latin by its discoverer, German chemist and mineralogist Martin Heinrich Klaproth, for the recently found planet Uranus (q.v.)
"Zapruder's film I've seen that before
Seen it 33 times, maybe more
It's vile and deceitful
It's cruel and it's mean
Ugliest thing that you ever have seen
They killed him once and they killed him twice
Killed him like a human sacrifice"
Murder Most Foul
Twas a dark day in Dallas, November '63
A day that will live on in infamy
red

(adj.1)

Old English read "red," from Proto-Germanic *rauthan (source also of Old Norse rauðr, Danish rød, Old Saxon rod, Old Frisian rad, Middle Dutch root, Dutch rood, German rot, Gothic rauþs), from PIE root *reudh- "red, ruddy," the only color for which a definite common PIE root word has been found. As a noun from mid-13c.

Along with dead, bread (n.), lead (n.1), the vowel shortened in Middle English. The surname Read/Reid retains the original Old English long vowel pronunciation and is the corresponding surname to Brown-, Black, White.

The color designation of Native Americans in English from 1580s. The color as characteristic of "British possessions" on a map is attested from 1885. Red-white-and-blue in reference to American patriotism, from the colors of the flag, is from 1840; in a British context, in reference to the Union flag, 1852. The red flag was used as a symbol of defiance in battle on land or sea from c. 1600. To see red "get angry" is an American English expression first recorded 1898. Red rover, the children's game, attested from 1891. Red light as a sign to stop is from 1849, long before traffic signals. As the sign of a brothel, it is attested from 1899. As a children's game (in reference to the traffic light meaning) it is recorded from 1953.

Red-letter day (late 14c.) was originally a saint's day, marked on church calendars in red letters. Red ball signifying "express" in railroad jargon is 1904, originally (1899) a system of moving and tracking freight cars. Red dog, type of U.S. football pass rush, is recorded from 1959. Red meat, that which is ordinarily served or preferred undercooked, is from 1808. Red shift in spectography is first recorded 1923. Red carpet "sumptuous welcome" is from 1934, but the custom for dignitaries is described as far back as Aeschylus ("Agamemnon"); it also was the name of a type of English moth.

red (adj.2)

"Bolshevik," 1917, from red (adj.1), the color they adopted for themselves. Association in Europe of red with revolutionary politics (on notion of blood and violence) is from at least 1297, but got a boost 1793 with adoption of the red Phrygian cap (French bonnet rouge) as symbol of the French Revolution. First specific political reference in English was 1848 (adj.), in news reports of the Second French Republic (a.k.a. Red Republic). Red China is from 1934. The noun meaning "radical, communist" is from 1851.
Entries related to Red
*reudh-
blood-

red

bread
dead
infra-red
lead
red cent
redbird
red-blooded
redbreast
redcap
redcoat
redden
reddish
redfish
red-handed
redhead
redline
redneck
redness
read (adj.)
1580s, "having knowledge gained from reading," in well-read, etc., past-participle adjective from read (v.).
blue (adj.1)
"of the color of the clear sky," c. 1300, bleu, blwe, etc., "sky-colored," also "livid, lead-colored," from Old French blo, bleu "pale, pallid, wan, light-colored; blond; discolored; blue, blue-gray," from Frankish *blao or some other Germanic source, from Proto-Germanic *blæwaz (source also of Old English blaw, Old Saxon and Old High German blao, Danish blaa, Swedish blå, Old Frisian blau, Middle Dutch bla, Dutch blauw, German blau "blue").
This is from PIE *bhle-was "light-colored, blue, blond, yellow," from root *bhel- (1) "to shine, flash, burn," also "shining white" and forming words for bright colors. The same PIE root yielded Latin flavus "yellow," Old Spanish blavo "yellowish-gray," Greek phalos "white," Welsh blawr "gray," showing the slipperiness of definition in Indo-European color-words. Many Indo-European languages seem to have had a word to describe the color of the sea, encompassing blue and green and gray; such as Irish glass (from PIE root *ghel- (2) "to shine,"); Old English hæwen "blue, gray," related to har (see hoar); Serbo-Croatian sinji "gray-blue, sea-green;" Lithuanian šyvas, Russian sivyj "gray."
The present spelling in English is since 16c., common from c. 1700. The sense "lead-colored, blackish-blue, darkened as if by bruising" is perhaps by way of the Old Norse cognate bla "livid, lead-colored." It is the meaning in black and blue, and blue in the face "livid with effort" (1864, earlier black and blue in the face, 1829).
The color of constancy since Chaucer at least, but apparently for no deeper reason than the rhyme in true blue (c. 1500). Figurative meaning "sad, sorrowful, afflicted with low spirits" is from c. 1400, perhaps from the "livid" sense and implying a bruised heart or feelings. Of women, "learned, pedantic," by 1788 (see bluestocking). In some phrases, such as blue murder, it appears to be merely intensive. Blue was by c. 1600 the distinctive color of the dress of servants, which may be the reason police uniforms are blue, a tradition Farmer dates to Elizabethan times.
Blue pencil as an editor's characteristic tool to mark corrections in copy is from 1885; also as a verb from 1885. The fabulous story of Blue-beard, who kept his murdered wives in a locked room, is from 1798. For blue ribbon see cordon bleu under cordon. Blue whale attested from 1851, so called for its color. Blue cheese is from 1862. Blue water "the open ocean" is from 1822. Blue streak, of something resembling a bolt of lightning (for quickness, intensity, etc.) is from 1830, Kentucky slang. Delaware has been the Blue Hen State at least since 1830, supposedly from a nickname of its regiments in the Revolutionary War.
The exact color to which the Gmc. term applies varies in the older dialects; M.H.G. bla is also 'yellow,' whereas the Scandinavian words may refer esp. to a deep, swarthy black, e.g. O.N. blamaðr, N.Icel. blamaður 'Negro' [Buck]
Few words enter more largely into the composition of slang, and colloquialisms bordering on slang, than does the word BLUE. Expressive alike of the utmost contempt, as of all that men hold dearest and love best, its manifold combinations, in ever varying shades of meaning, greet the philologist at every turn. [John S. Farmer, "Slang and Its Analogues Past and Present," 1890, p.252]
11 + 22 =
*bhel- (1)
Proto-Indo-European root meaning "to shine, flash, burn," also "shining white" and forming words for bright colors.
It forms all or part of: beluga; Beltane; black; blancmange; blanch; blank; blanket; blaze (n.1) "bright flame, fire;" bleach; bleak; blemish; blench; blende; blend; blind; blindfold; blitzkrieg; blond; blue (adj.1); blush; conflagration; deflagration; effulgence; effulgent; flagrant; flambe; flambeau; flamboyant; flame; flamingo; flammable; Flavian; Flavius; fulgent; fulminate; inflame; inflammable; phlegm; phlegmatic; phlogiston; phlox; purblind; refulgent; riboflavin.
It is the hypothetical source of/evidence for its existence is provided by: Sanskrit bhrajate "shines;" Greek phlegein "to burn;" Latin flamma "flame," fulmen "lightning," fulgere "to shine, flash," flagrare "to burn, blaze, glow;" Old Church Slavonic belu "white;" Lithuanian balnas "pale."
*bhel- (2)
Proto-Indo-European root meaning "to blow, swell," "with derivatives referring to various round objects and to the notion of tumescent masculinity" [Watkins].
It forms all or part of: bale (n.) "large bundle or package of merchandise prepared for transportation;" baleen; ball (n.1) "round object, compact spherical body;" balloon; ballot; bawd; bold; bole; boll; bollocks; bollix; boulder; boulevard; bowl (n.) "round pot or cup;" bulk; bull (n.1) "bovine male animal;" bullock; bulwark; follicle; folly; fool; foosball; full (v.) "to tread or beat cloth to cleanse or thicken it;" ithyphallic; pall-mall; phallus.
It is the hypothetical source of/evidence for its existence is provided by: Greek phyllon "leaf," phallos "swollen penis;" Latin flos "flower," florere "to blossom, flourish," folium "leaf;" Old Prussian balsinis "cushion;" Old Norse belgr "bag, bellows;" Old English bolla "pot, cup, bowl;" Old Irish bolgaim "I swell," blath "blossom, flower," bolach "pimple," bolg "bag;" Breton bolc'h "flax pod;" Serbian buljiti "to stare, be bug-eyed;" Serbo-Croatian blazina "pillow."
An extended form of the root, *bhelgh- "to swell," forms all or part of: bellows; belly; bilge;
billow; bolster; budget; bulge; Excalibur; Firbolgs.
An extended form of the root, *bhleu- "to swell, well up, overflow," forms all or part of: affluent; bloat; confluence; effluent; effluvium; efflux; fluctuate; fluent; fluid; flume; fluor; fluorescence; fluoride; fluoro-; flush (v.1) "spurt, rush out suddenly, flow with force;" fluvial; flux; influence; influenza; influx; mellifluous; phloem; reflux; superfluous.
*bhel- (3)
Proto-Indo-European root meaning "to thrive, bloom," possibly a variant of PIE root *bhel- (2) "to blow, swell."
It forms all or part of: blade; bleed; bless; blood; blow (v.2) "to bloom, blossom;" bloom (n.1) "blossom of a plant;" bloom (n.2) "rough mass of wrought iron;" blossom; cauliflower; chervil; cinquefoil; deflower; defoliation; effloresce; exfoliate; feuilleton; flora; floral; floret; florid; florin; florist; flour; flourish; flower; foil (n.) "very thin sheet of metal;" foliage; folio; folium; gillyflower; Phyllis; phyllo-; portfolio; trefoil.
It is the hypothetical source of/evidence for its existence is provided by: Greek phyllon "leaf;" Latin flos "flower," folio, folium "leaf;" Middle Irish blath, Welsh blawd "blossom, flower;" Gaelic bile "leaflet, blossom;" Old English blowan "to flower, bloom."
Posted on February 27, 2012by kylegrant76
A week or so ago my father unloaded a couple of John Bradshaw books on me. The one presently on my lap here is entitled: 'HOME COMING- Reclaiming and Championing Your Inner Child.' Shortly, I am going to share with you the epilogue of this book; I read it last week and found it touched on what I only hinted at in The Cash Register Synchronicities, the idea that at present 'we are still divine infants in exile.'
Looking back at the preceding 33 chapters of writing, I see that many may not appreciate it and many may not get it. That's fine by me. I don't really appreciate it or get it myself right now. Also, I wasn't writing for the many. In fact, I did not write it 'for' anyone, not even myself. Honestly, at this point I am not sure why I wrote it at all. Again, that's fine.
Going into it all I really knew was that I wanted to log the cash register synchronicities I had collected, get them out of the Emergen-C boxes and into cyberspace. I knew that I wanted to touch upon the difficult topic of synchronicity, but I wasn't sure what would be the best way of saying what I wanted to say. There were days when I felt inspired to write, the ideas just flowing out onto the page. Other days I wished I hadn't even started the project, feeling either I had too little or too much to say. I don't know if you've ever sat down and tried to organize and formulate thoughts on difficult and personal subject matter, but I will tell you right now that it is no easy task.
I did not include much, if anything, about my childhood. Perhaps I will attempt to write about that at another time. Along with childhood, there is much of my life I chose to leave out of this autobiographical writing. I am a very private person, and I do not feel comfortable at all sharing my personal history with everyone. If that wasn't entirely clear to me at the outset of the writing, it became extremely apparent during the project.
Having said all that, there's something I want to say in closing here. As usual, I am not sure the best way to say it, but I'll give it a whirl. What the hell, I figure. (Really, that is the spirit in which I have been writing all along. It has been a kind of experiment, I suppose. Usually I would just start writing and see what emerges.)
I believe ufo's and their occupants are real, which isn't that crazy considering a majority of Americans now believe that as well. I also believe there exists a 'shadow government' within and beyond our 'democratic' government, which has for some time been both covering up and managing public perception of ufo's and their occupants.
The 'aliens' have been here all along. They really aren't so alien at all; they're a heck of a lot more familiar to us than we realize. They could be our multi-dimensional selves, or ourselves in the future.
When I began studying ufology in San Diego in 1997, it was with an open-mind and a spirit of intellectual adventure. Although some skeptics would claim that I was psychologically conditioned to believe in ufo's and aliens, born in 1976 during the sci-fi explosion into mainstream American culture, the time of Superman, Star Wars and E.T.- all of which were my favorites. (I also loved Mork From Ork.) I believe, however, that from the level of Spirit- the Beyond- the whole adventure of a lifetime is mapped out. This adventure is the Home Coming that Bradshaw is referring to in his Epilogue. There is also a lot of this Home Coming idea in much of the abduction reports in Harvard psychiatrist John Mack's book entitled simply 'Abduction.'
I believe in the soul and reincarnation. I believe that I was predisposed to feel a sense of passion and knowing about the subject of ufology from experiences I had in past incarnations.
I believe that the inner is as real as the outer, that just as the outer world is inhabited with an astoundingly diverse array of sentient life forms, so is the inner world, the world we access through dreams- both daydreams and nightdreams. I believe that consciousness is the thread that binds it all together, that the world of matter as such- a solid, fixed reality- does not exist without consciousness ordering and arranging it all. Quantum Physics has started us on the path toward understanding the holographic nature of 'reality.' The ancient Hermetic alchemical tradition hit the nail on the head with the assertion As Above, So Below. The universe, or multiverse, is holographic.
And, finally, I have some good news to share with you: We, the divine infants in exile, are on our way Home.
Pg. 285 HOMECOMING by John Bradshaw:
CREATIVITY
'Creativity is the glory of being human. It is what distinguishes us from all other created beings. Our human destiny is to create our own unique lifestyle. You may do it as a parent who challenges the old order. Someone else might do it by refusing to play his designated cultural role. Creating your own life takes the courage to risk new ways of being. Creativity is closely related to success. As I see it, success is doing what you want with your one and only life. Joseph Campbell, perhaps the greatest teacher of the meaning of myth, called doing what you want with your own life finding your bliss. This also takes courage- to try new things and to stop and move on when they don't work for us. To do this, we need the spontaneity, resiliency, and curiosity of the wonder child. When we have the courage to wish upon our own star, we give the universe something new. In his poem "The Love Song of J. Alfred Prufrock," T.S. Eliot asks: "Do I dare disturb the universe?" Indeed, every unique lifestyle that is achieved creates the universe anew.
Being creative is not just our crowning human glory, it is our true Image of God. To create is to be like our creator in the truest sense of the word. Creativity gives us the chance to fashion our lives as our own work of art. In so doing we help create the patterns of al future human life. As James Joyce put it:
Welcome, O life! I go to encounter for the millionth time the reality of experience and to forge in the smithy of my soul the uncreated conscience of my race.
Creative choice is your birthright. Please own it.'
Posted on February 27, 2012by kylegrant76
"Mass media do more to keep Americans stupid than even the whole U.S. school system, that vast industry which cranks out trained consumers and technicians for the benefit of other vast industries." ~Frank Zappa
It is important for me to add here the following disclaimer: The opinions and views expressed in my writing do not represent anyone's opinions and views other than my own.
I am an independent agent. While it is altogether likely that I am working as some part of interdimensional, otherworldly (worldly) mission of the soul, a mission to make life on Earth better for all its inhabitants (I certainly hope), I am not affiliated with any worldly religious or political organizations. While I was made to attend Protestant church services and Sunday school for a period as a child (which I believe helped to give me a strong doubt-and eventually contempt- for orthodox Christian interpretations of what's called the Bible), and while I have learned that my own experiences, thoughts and feelings gel quite nicely with much of the teachings and beliefs of Buddhism, Taoism, Hermeticism and Gnosticism, I have not been a member of any particular religious sect my entire adult life. I attended some Unitarian Universalist services, visited some Hare Krishna temples, but I never became a member.
While I was born a citizen of the United States of America and I definitely tend to resonate with more left leaning, socialistic political ideas- as opposed to right leaning, fascistic political ideas- I am not affiliated with any single political organization or nationalistic agenda. I was born in this country called the United States and for that I love it. But it is the vast, expansive, enchanted and beautiful land of the country I love, not its political, governmental and business/corporate/financial institutions. I do not love what the country has become due to the machinations of powerful political and financial institutions: the most powerful and aggressive empire of the late twentieth and early twenty-first centuries.
What Frank Zappa was talking about in the above quote, the systematic dumbing down of Americans, has only accelerated in the decades following those remarks. Considering I was raised in this system, subject to the same dumbing down and indoctrination into the totalitarian corporate consumerism as all my peers, I consider myself lucky that I am capable of experiencing even a semblance of independent thought. For a fortunate few, it seems, the brainwashing doesn't entirely take.
As a child, little more than a few years old at the end of the 1970's, I saw Superman on the big screen. I remember seeing it more than once, if I'm not mistaken. One of the times was at the Surf Cinema, which was located on Humphrey St. in Swampscott, across from the beach. The movie absolutely grabbed my imagination. I wanted to be Superman, and after seeing the movie, I would insist nearly every day on wearing my full-on Superman Underoos costume, cape with the S on back, blue tights, red boots and all. I remember wanting more than anything to be able to fly, and would run with my arms extended through the aisles at Medi-Mart in Vinnin Sq., pretending I was soaring between tall buildings at 100 mph. I also remember wishing that I had my own Cave of Solitude, crystals and all. I loved those crystals.
The next movie character I completely identified with was Eliot in E.T. How I wanted to meet an alien and see a magnificent spaceship like the one in the movie!
So, my first hero was an alien (Superman), my second hero was a boy who met and housed an alien, and my third hero was…
of course, Luke Skywalker. More outer space and aliens. (Actually, I realized earlier, that it had to have been Luke Skywalker before ET, but you get the idea.)
Something in me, and thousands of other boys and girls of my generation (and all generations for that matter), deeply resonates with the hero archetype, the impulse to transcend the limitations of earth-bound gravity-based existence. We also resonate powerfully with the extraterrestrial archetype. It represents also, I believe, a yearning for transcendence, to go beyond. Perhaps it also represents a remembrance of our celestial origins. (See the notion of the dual Alien/Human identity put forth in John Mack's 'Abduction'.)
I am 35 years of age. I will be 36 on May 29. My childhood dream of being a hero- and meeting aliens- is still alive and well. Years of suffering- mostly self-imposed, I admit- have not destroyed my dream. I intend to devote the rest of my days to making that dream a reality, however I can.
Perhaps one of the ways to attaining that hero status is in achieving gnosis, or anamnesis- the loss of amnesia. Perhaps the journey to this remembrance of Spirit is the hero's journey. And perhaps I can recover my full spiritual identity- learn my true name- through taking this journey. I intend to find out.
———————————————I——————————————————
It turns out that the most significant events which took place for me during the course of this writing- the four months from November 2011 to now, February 2012- was the purchasing of two books: 'The Gnostic Gospels' by Elaine Pagels and 'VALIS' by Philip K. Dick. Re-reading 'The Gnostic Gospels' and reading 'VALIS' for the first time, and the amazing links I found between the two books (and their connections to Lost, which I re-watched all the way through just recently), wound up being just what the physician ordered for me. I will now go back and insert Dick's 'Exegesis', much of which is contained in VALIS and fits in nicely with much of what I wrote, throughout 'The Cash Register Synchronicities.' Of course, I have not received permission from the publishing companies to reprint any of what I've reprinted, but since I am not profiting financially at all from this writing I believe that it is ok, that it falls under that fair usage clause.
'VALIS (acronym of Vast Active Living Intelligence System from an American film): A perturbation in the reality field in which a spontaneous self-monitoring negentropic vortex is formed, tending progressively to subsume and incorporate its environment into arrangements of information . Characterized by quasi-consciousness, purpose, intelligence, growth and an armillary coherence.' ~Great Soviet Dictionary, Sixth Editon, 1992
A friend of mine said to me the other day, 'Philip K. Dick was schizophrenic.' Perhaps he was, but to me that does not mean that what he said and what he experienced were not real and valid. To my understanding, one who is today diagnosed a schizophrenic is yesterday's shaman. Throughout VALIS, Dick admits that he is losing it, but when his skeptic/cynic friend Kevin sees the film VALIS, Dick's visions and the pink light beam experience become validated.
There is always more than meets the eye, and there is always the possibility that our definition of the word real is in need of expansion and revision. This has been the major theme of my experiences and learning throughout my adult life thus far. Wherever I've put my attention- led by experience and curiosity- to human origins, indigenous cosmologies and mythologies- shamanism, ufology, synchronicity, parapsychology, out of body experiences and near-death experiences- the major overriding them is the same: our definition of the word real is need of expansion and revision. That is if we wish to expand our scope of awareness and knowledge.
—————————————————————————————————–
PKD's Exegesis 1-6 (from VALIS's APPENDIX)
Tractates: Cryptica Scriptura
1. One Mind there is; but under it two principles contend.
2. The Mind lets in the light, then the dark, in interaction; so time is generated. At the end Mind awards victory to the light; time ceases and the Mind is complete.
3. He causes things to look different so it would appear time has passed.
4. Matter is plastic in the face of Mind.
5. One by one he draws us out of the world.
6. The Empire never ended.
Posted on March 2, 2012by kylegrant76
No one to this day knows how or why the Disappearance of the 7,144 occurred. It happened at the end of what many are saying was the most tumultuous year in a long series of tumultuous years.
It was the beginning of the end, and yes, perhaps it was also the end of the beginning.
person (n.) directly from Latin persona "human being, person, personage; a part in a drama, assumed character," originally "a mask, a false face," such as those of wood or clay, covering the whole head, worn by the actors in later Roman theater. OED offers the general 19c. explanation of persona as "related to" Latin personare "to sound through" (i.e. the mask as something spoken through and perhaps amplifying the voice), "but the long o makes a difficulty …." Klein and Barnhart say it is possibly borrowed from Etruscan phersu "mask." De Vaan has no entry for it.
facade (n.)
1650s, "front of a building," from French façade (16c.), from Italian facciata "the front of a building," from faccia "face," from Vulgar Latin *facia (see face (n.)). Figurative use by 1845.
Entries related to facade
Nov

ember
c. 1200, from Old French novembre and directly from Latin November (also Novembris (mensis)), from novem "nine" (see nine). The ninth month of the Roman calendar, which began in March. For -ber see December. In Old English, it was Blotmonað "month of sacrifice," literally "blood-month," the time when the early Saxons prepared for winter by sacrificing animals, which they then butchered and stored for food.
phone

(n.1)

1884, colloquial shortening of telephone (n.), "generally applied to the receiver, but sometimes to the whole apparatus" [Century Dictionary, 1895]. Phone book "publication listing telephone numbers and their associated names" is by 1920; phone booth "small enclosure or stall provided with a public pay-telephone" is by 1906; phone bill "statement of charges for telephone service" is by 1901; phone number (short for telephone number) is by 1906.

ix – xi

9 – 11

phoenix (n.)

mythical bird of great beauty worshiped in Egypt, Old English and Old French fenix, from Medieval Latin phenix, from Latin phoenix, from Greek phoinix. The bird was the only one of its kind, ans after living 500 or 600 years in the Arabian wilderness, "built for itself a funeral pile of spices and aromatic gums, lighted the pile with the fanning of its wings, and was burned upon it, but from its ashes revived in the freshness of youth" [Century Dictionary].
Ðone wudu weardaþ wundrum fæger
fugel feþrum se is fenix hatan
["Phoenix," c.900]
Compare Phoenician, which seems to be unrelated. Forms in ph- begin to appear in English late 15c. and the spelling was assimilated to Greek in 16c. (see ph). Figurative sense of "that which rises from the ashes of what was destroyed" is attested from 1590s.
The constellation was one of the 11 added to Ptolemy's list in the 1610s by Flemish cartographer Petrus Plancius (1552-1622) after Europeans began to explore the Southern Hemisphere. The city in Arizona, U.S., was so called because it was founded in 1867 on the site of an ancient Native American settlement.
royal (adj.)
mid-13c., "fit for a king;" late 14c., "pertaining to a king," from Old French roial "royal, regal; splendid, magnificent" (12c., Modern French royal), from Latin regalis "of a king, kingly, royal, regal," from rex (genitive regis) "king," from PIE root *reg- "move in a straight line," with derivatives meaning "to direct in a straight line," thus "to lead, rule."
Meaning "thorough, total" attested from 1940s; that of "splendid, first-rate" from 1853. Battle royal (1670s) preserves the French custom of putting the adjective after the noun (as in attorney general); the sense of the adjective here is "on a grand scale" (compare pair-royal "three of a kind in cards or dice," c. 1600). The Royal Oak was a tree in Boscobel in Shropshire in which Charles II hid himself during flight after the Battle of Worcester in 1651. Sprigs of oak were worn to commemorate his restoration in 1660.
jester

(n.)
mid-14c., gestour, jestour "a minstrel, professional reciter of romances," agent noun from gesten "recite a tale" (a jester's original function), from geste "action, exploit" (see jest (n.)). Sense of "buffoon in a prince's court" is from c. 1500. Sterne (1759) uses jestee, but it is rare.
gesture

(n.)
early 15c., "manner of carrying the body," from Medieval Latin gestura "bearing, behavior, mode of action," from Latin gestus "gesture, carriage, posture" (see gest). Restricted sense of "a movement of the body or a part of it, intended to express a thought or feeling," is from 1550s; figurative sense of "action undertaken in good will to express feeling" is from 1916.
anthropomorphic

(adj.)
1806, "involving the attribution of human qualities to divine beings," from anthropomorphous + -ic. Originally in reference to regarding God or gods as having human form and human characteristics; of animals, plants, nature, etc. by 1858. Related: Anthropomorphical.
character

(n.)
mid-14c., carecter, "symbol marked or branded on the body;" mid-15c., "symbol or drawing used in sorcery;" late 15c., "alphabetic letter, graphic symbol standing for a sound or syllable;" from Old French caratere "feature, character" (13c., Modern French caractère), from Latin character, from Greek kharaktēr "engraved mark," also "symbol or imprint on the soul," properly "instrument for marking," from kharassein "to engrave," from kharax "pointed stake," a word of uncertain etymology which Beekes considers "most probably Pre-Greek." The Latin ch- spelling was restored from 1500s.
The meaning of Greek kharaktēr was extended in Hellenistic times by metaphor to "a defining quality, individual feature." In English, the meaning "sum of qualities that define a person or thing and distinguish it from another" is from 1640s. That of "moral qualities assigned to a person by repute" is from 1712.
You remember Eponina, who kept her husband alive in an underground cavern so devotedly and heroically? The force of character she showed in keeping up his spirits would have been used to hide a lover from her husband if they had been living quietly in Rome. Strong characters need strong nourishment. [Stendhal "de l'Amour," 1822]
Sense of "person in a play or novel" is first attested 1660s, in reference to the "defining qualities" he or she is given by the author. Meaning "a person" in the abstract is from 1749; especially "eccentric person" (1773). Colloquial sense of "chap, fellow" is from 1931. Character-actor, one who specializes in characters with marked peculiarities, is attested from 1861; character-assassination is from 1888; character-building (n.) from 1886.
nature

(n.)
late 13c., "restorative powers of the body, bodily processes; powers of growth;" from Old French nature "nature, being, principle of life; character, essence," from Latin natura "course of things; natural character, constitution, quality; the universe," literally "birth," from natus "born," past participle of nasci "to be born," from PIE root *gene- "give birth, beget."
By mid-14c. as "the forces or processes of the material world; that which produces living things and maintains order." From late 14c. as "creation, the universe;" also "heredity, birth, hereditary circumstance; essential qualities, inherent constitution, innate disposition" (as in human nature); also "nature personified, Mother Nature." Nature and nurture have been paired and contrasted since Shakespeare's "Tempest."
The phrase "nature and nurture" is a convenient jingle of words, for it separates under two distinct heads the innumerable elements of which personality is composed. Nature is all that a man brings with himself into the world; nurture is every influence from without that affects him after his birth. [Francis Galton, "English Men of Science: Their Nature and Nurture," 1875]
Specifically as "the material world beyond human civilization or society; an original, wild, undomesticated condition" from 1660s, especially in state of nature "the condition of man before organized society." Nature-worship "religion which deifies the phenomena of physical nature" is by 1840.
Nature should be avoided in such vague expressions as 'a lover of nature,' 'poems about nature.' Unless more specific statements follow, the reader cannot tell whether the poems have to do with natural scenery, rural life, the sunset, the untouched wilderness, or the habits of squirrels. [Strunk & White, "The Elements of Style," 3rd ed., 1979]
actor

(n.)
late 14c., "an overseer, guardian, steward," from Latin actor "an agent or doer; a driver (of sheep, etc.)," in law, "accuser, plaintiff," also "theatrical player, orator," from past participle stem of agere "to set in motion, drive, drive forward," hence "to do, perform," also "act on stage, play the part of; plead a cause at law" (from PIE root *ag- "to drive, draw out or forth, move"). In English from mid-15c. as "a doer, maker," also "a plaintiff at law." Sense of "one who performs in plays" is 1580s, originally applied to both men and women. Related: Actorish; actorly; actory.
pastor

(n.)
late 14c. (mid-13c. as a surname), "shepherd, one who has care of a flock or herd" (a sense now obsolete), also figurative, "spiritual guide, shepherd of souls, a Christian minister or clergyman," from Old French pastor, pastur "herdsman, shepherd" (12c.) and directly from Latin pastor "shepherd," from pastus, past participle of pascere "to lead to pasture, set to grazing, cause to eat," from PIE root *pa- "to feed; tend, guard, protect." Compare pasture.
The spiritual sense was in Church Latin (e.g. Gregory's "Cura Pastoralis"). The verb in the Christian sense is from 1872.
story

(n.1)
"connected account or narration of some happening," c. 1200, originally "narrative of important events or celebrated persons of the past," from Old French estorie, estoire "story, chronicle, history," from Late Latin storia, shortened from Latin historia "history, account, tale, story" (see history).
A story is by derivation a short history, and by development a narrative designed to interest and please. [Century Dictionary]
Meaning "recital of true events" first recorded late 14c.; sense of "narrative of fictitious events meant to entertain" is from c. 1500. Not differentiated from history until 1500s. As a euphemism for "a lie" it dates from 1690s. Meaning "newspaper article" is from 1892. Story-line first attested 1941. That's another story "that requires different treatment" is attested from 1818. Story of my life "sad truth" first recorded 1938, from typical title of an autobiography.
doctor

(n.)
c. 1300, doctour, "Church father," from Old French doctour and directly from Medieval Latin doctor "religious teacher, adviser, scholar," in classical Latin "teacher," agent noun from docere "to show, teach, cause to know," originally "make to appear right," causative of decere "be seemly, fitting," from PIE root *dek- "to take, accept."
Meaning "holder of the highest degree in a university, one who has passed all the degrees of a faculty and is thereby empowered to teach the subjects included in it" is from late 14c. Hence "teacher, instructor, learned man; one skilled in a learned profession" (late 14c.).
The sense of "medical professional, person duly licensed to practice medicine" (replacing native leech (n.2)) grew gradually out of this from c., 1400, though this use of the word was not common until late 16c. The transitional stage is exemplified in Chaucer's Doctor of phesike (Latin physica came to be used extensively in Medieval Latin for medicina).
That no man … practyse in Fisyk … but he be Bacheler or Doctour of Fisyk, havynge Lettres testimonyalx sufficeantz of on of those degrees of the Universite. [Rolls of Parliament, 1421]
Middle English also used medicin for "a medical doctor" (mid-15c.), from French. Similar usage of the equivalent of doctor is colloquial in most European languages: Italian dottore, French docteur, German doktor, Lithuanian daktaras, though these typically are not the main word in those languages for a medical healer. For similar evolution, compare Sanskrit vaidya- "medical doctor," literally "one versed in science." German Arzt, Dutch arts are from Late Latin archiater, from Greek arkhiatros "chief healer," hence "court physician." French médecin is a back-formation from médicine, replacing Old French miege, from Latin medicus.
Phrase what the doctor ordered "just the thing" is attested by 1914.
pasture

(n.)
c. 1300, "land covered with vegetation suitable for grazing;" also "grass eaten by cattle or other animals," from Old French pasture "fodder, grass eaten by cattle" (12c., Modern French pâture), from Late Latin pastura "a feeding, grazing," from Latin pastus, past participle of pascere "to feed, graze," from PIE root *pa- "to feed." To be out to pasture in the figurative sense of "retired" is by 1945, from where horses were sent (ideally) after their active working life.
director

(n.)
late 15c., "a guide," from Anglo-French directour, French directeur, agent noun from Latin dirigere "set straight, arrange; give a particular direction to," from dis- "apart" (see dis-) + regere "to direct, to guide, keep straight" (from PIE root *reg- "move in a straight line").
Corporate sense of "one of a number of persons having authority to manage the affairs of a company" is from 1630s; theatrical sense of "the leader of a company of performers" is from 1911.
political

(adj.)
1550s, "of or pertaining to a polity, civil affairs, or government;" from Latin politicus "of citizens or the state" (see politic (adj.)) + -al (1). Meaning "taking sides in party politics" (usually pejorative) is from 1749. Political prisoner first recorded 1860; political science is from 1779 (first attested in Hume). Political animal translates Greek politikon zōon (Aristotle, "Politics," I.ii.9) "an animal intended to live in a city; a social animal."
theater

(n.)
late 14c., "open air place in ancient times for viewing spectacles and plays," from Old French theatre (12c., Modern French théâtre, improperly accented) and directly from Latin theatrum "play-house, theater; stage; spectators in a theater" (source also of Spanish, Italian teatro), from Greek theatron "theater; the people in the theater; a show, a spectacle," literally "place for viewing," from theasthai "to behold" (related to thea "a view, a seeing; a seat in the theater," theates "spectator") + -tron, suffix denoting place.
Meaning "building where plays are shown" is from 1570s in English. Transferred sense of "plays, writing, production, the stage" is from 1660s. Generic sense of "place of action" is from 1580s; especially "region where war is being fought" (1914). Spelling with -re arose late 17c. and prevailed in Britain after c. 1700 by French influence, but American English retained or revived the older spelling in -er.
All the World's a Stage
"All the world's a stage" is the phrase that begins a monologue from William Shakespeare's pastoral comedy As You Like It, spoken by the melancholy Jaques in Act II Scene VII Line 138. The speech compares the world to a stage and life to a play and catalogues the seven stages of a man's life, sometimes referred to as the seven ages of man. It is one of Shakespeare's most frequently quoted passages. -Wikipedia
sphinx (n.)
monster of Greek mythology having a lion's (winged) body and a woman's head; she waylaid travelers around Thebes and devoured those who could not answer her questions; Oedipus solved the riddle and the Sphinx killed herself. In English from early 15c., from Latin Sphinx, from Greek Sphinx, said to mean literally "the strangler," a back-formation from sphingein "to squeeze, bind" (see sphincter).
There also was an Egyptian form (usually male and wingless); in reference to this it is attested in English from 1570s; specific reference to the colossal stone one near the pyramids at Giza is attested from 1610s. Transferred sense of "person or thing of mysterious nature" is from c. 1600. The proper plural would be sphinges. As adjectives in English, sphingal, sphingian, sphingine, sphinxian, sphinxine, and sphinx-like all have been tried.
riddle

(n.1)

"A word game or joke, comprising a question or statement couched in deliberately puzzling terms, propounded for solving by the hearer/reader using clues embedded within that wording" [Oxford Dictionary of English Folklore], early 13c., from Old English rædels "riddle; counsel; conjecture; imagination; discussion," common Germanic (Old Frisian riedsal "riddle," Old Saxon radisli, Middle Dutch raetsel, Dutch raadsel, Old High German radisle, German Rätsel "riddle").

The first element is from Proto-Germanic *redaz-, from PIE *re-dh-, from root *re- "to reason, count." The ending is Old English noun suffix -els, the -s of which later was mistaken for a plural affix and stripped off. Meaning "anything which puzzles or perplexes" is from late 14c.
Entries related to riddle
sphincter

(n.)
1570s, from Middle French sphincter, from Late Latin sphincter "contractile muscle," from Greek sphinkter "band, lace, anything that binds tight," from sphingein "to squeeze, bind," of unknown origin. First used in anatomical sense by Galen. There are several in the body; the one usually meant is the sphincter ani.
"But people have no idea what time is. They think it's a line, spinning out from three seconds behind them, then vanishing just as fast into the three seconds of fog just ahead. They can't see that time is one spreading ring wrapped around another, outward and outward until the thinnest skin of Now depends for its being on the enormous mass of everything that has already died."
― Richard Powers, The Overstory
I Have a Rendezvous with Death
BY ALAN SEEGER

I have a rendezvous with Death
At some disputed barricade,
When Spring comes back with rustling shade
And apple-blossoms fill the air—
I have a rendezvous with Death
When Spring brings back blue days and fair.
It may be he shall take my hand
And lead me into his dark land
And close my eyes and quench my breath—
It may be I shall pass him still.
I have a rendezvous with Death
On some scarred slope of battered hill,
When Spring comes round again this year
And the first meadow-flowers appear.
God knows 'twere better to be deep
Pillowed in silk and scented down,
Where Love throbs out in blissful sleep,
Pulse nigh to pulse, and breath to breath,
Where hushed awakenings are dear …
But I've a rendezvous with Death
At midnight in some flaming town,
When Spring trips north again this year,
And I to my pledged word am true,
I shall not fail that rendezvous.
"Say the planet is born at midnight and it runs for one day. First there is nothing. Two hours are lost to lava and meteors. Life doesn't show up until three or four a.m. Even then, it's just the barest self-copying bits and pieces. From dawn to late morning—a million million years of branching—nothing more exists than lean and simple cells. Then there is everything. Something wild happens, not long after noon. One kind of simple cell enslaves a couple of others. Nuclei get membranes. Cells evolve organelles. What was once a solo campsite grows into a town. The day is two-thirds done when animals and plants part ways. And still life is only single cells. Dusk falls before compound life takes hold. Every large living thing is a latecomer, showing up after dark. Nine p.m. brings jellyfish and worms. Later that hour comes the breakout—backbones, cartilage, an explosion of body forms. From one instant to the next, countless new stems and twigs in the spreading crown burst open and run. Plants make it up on land just before ten. Then insects, who instantly take to the air. Moments later, tetrapods crawl up from the tidal muck, carrying around on their skin and in their guts whole worlds of earlier creatures. By eleven, dinosaurs have shot their bolt, leaving the mammals and birds in charge for an hour. Somewhere in that last sixty minutes, high up in the phylogenetic canopy, life grows aware. Creatures start to speculate. Animals start teaching their children about the past and the future. Animals learn to hold rituals. Anatomically modern man shows up four seconds before midnight. The first cave paintings appear three seconds later. And in a thousandth of a click of the second hand, life solves the mystery of DNA and starts to map the tree of life itself. By midnight, most of the globe is converted to row crops for the care and feeding of one species. And that's when the tree of life becomes something else again. That's when the giant trunk starts to teeter."
― Richard Powers, The Overstory
"Something shines out, a truth so self-evident that the words dictate themselves. We're cashing in a billion years of planetary savings bonds and blowing it on assorted bling."
― Richard Powers, The Overstory
Liquid Conspiracy: Jfk, Lsd, the Cia, Area 51 & UFOs
Underground author George Piccard on the politics of LSD, mind control, and Kennedy's involvement with Area 51 and UFOs. Reveals JFK's LSD experiences with Mary Pinchot-Meyer. The plot thickens with an ever expanding web of CIA involvement, from underground bases with UFOs seen by JFK and Marilyn Monroe (among others) to a vaster conspiracy that affects every government agency from NASA to the Justice Department. This may have been the reason that Marilyn Monroe and actress/columnist Dorothy Killgallen were both murdered. Focussing on the bizarre side of history, Liquid Conspiracy takes the reader on a psychedelic tour de force.
"No one sees trees. We see fruit, we see nuts, we see wood, we see shade. We see ornaments or pretty fall foliage. Obstacles blocking the road or wrecking the ski slope. Dark, threatening places that must be cleared. We see branches about to crush our roof. We see a cash crop. But trees – trees are invisible."
― Richard Powers, The Overstory
equilibrium

(n.)

c. 1600, "state of mental balance," from Latin aequilibrium "an even balance; a horizontal position," from aequilibris "equal, level, horizontal, evenly balanced," from aequus "equal" (see equal (adj.)) + libra "a balance, pair of scales, plummet" (see Libra). Related: Equilibrious.
"To be human is to confuse a satisfying story with a meaningful one, and to mistake life for something huge with two legs. No: life is mobilized on a vastly larger scale, and the world is failing precisely because no novel can make the contest for the world seem as compelling as the struggles between a few lost people."
― Richard Powers, The Overstory
Wick

er man
From Wikipedia, the free encyclopediaJump to navigationJump to searchFor other uses, see Wicker man (disambiguation).An 18th-century illustration of a wicker man. Engraving from A Tour in Wales written by Thomas Pennant.
A wicker man was a large wicker statue reportedly used by the ancient Druids (priests of Celtic paganism) for sacrifice by burning it in effigy.
The main evidence for this practice is one sentence in Julius Caesar's Commentary on the Gallic war,[1] which modern scholarship has linked to an earlier writer, Poseidonius.[2]
Modern archaeological research has not yielded much evidence of human sacrifice among the Celts, and the ancient Greco-Roman sources are now regarded somewhat skeptically, especially considering the likelihood that Greeks and Romans "were eager to transmit any bizarre and negative information" about the Celts at a time when the latter were feared and disdained.[3][4]
In modern times, the wicker man has been symbolically referenced as a part of some neopagan-themed ceremonies, without the human sacrifice, such as at Burning Man.[5] Effigies of this kind have also been used as elements in performance art, as display features at rock music festivals, and as thematic material in songs (such as the English heavy metal band Iron Maiden's song, "The Wicker Man"). A wicker man is featured in a pivotal scene of the cult British horror film The Wicker Man, and much of the prominence of the wicker man in modern popular culture and the wide general awareness of the wicker man as structure and concept is probably attributable to this film.
"Evil is the refusal to see one's self in others."
― Richard Powers
"This is not our world with trees in it. It's a world of trees, where humans have just arrived."
― Richard Powers, The Overstory
Atum
From Wikipedia, the free encyclopedia
Atum (/ɑ.tum/, Egyptian: jtm(w) or tm(w), reconstructed[jaˈtaːmuw]; Coptic ⲁⲧⲟⲩⲙ Atoum),[3][4] sometimes rendered as Atem or Tem, is an important deity in Egyptian mythology.
Atum's name is thought to be derived from the verb tm which means 'to complete' or 'to finish'. Thus, he has been interpreted as being the "complete one" and also the finisher of the world, which he returns to watery chaos at the end of the creative cycle. As creator he was seen as the underlying substance of the world, the deities and all things being made of his flesh or alternatively being his ka.[5]
Origins[edit]
Atum is one of the most important and frequently mentioned deities from earliest times, as evidenced by his prominence in the Pyramid Texts, where he is portrayed as both a creator and father to the king.[5]
In the Heliopolitan creation myth, Atum was considered to be the first god, having created himself, sitting on a mound (benben) (or identified with the mound itself), from the primordial waters (Nu).[6] Early myths state that Atum created the god Shu and goddess Tefnut by spitting them out of his mouth.[7] Atum did so through masturbation, with the hand he used in this act representing the female principle inherent within him.[8] Other interpretations state that he has made union with his shadow.[9]
In the Old Kingdom, the Egyptians believed that Atum lifted the dead king's soul from his pyramid to the starry heavens.[7] He was also a solar deity, associated with the primary sun god Ra. Atum was linked specifically with the evening sun, while Ra or the closely linked god Khepri were connected with the sun at morning and midday.[10]
In the Book of the Dead, which was still current in the Graeco-Roman period, the sun god Atum is said to have ascended from chaos-waters with the appearance of a snake, the animal renewing itself every morning.[11][12][13]
Atum is the god of pre-existence and post-existence. In the binary solar cycle, the serpentine Atum is contrasted with the scarab-headed god Khepri—the young sun god, whose name is derived from the Egyptian hpr "to come into existence". Khepri-Atum encompassed sunrise and sunset, thus reflecting the entire cycle of morning and evening.[14]
Relationship to other gods[edit]
Atum was a self-created deity, the first being to emerge from the darkness and endless watery abyss that existed before creation. A product of the energy and matter contained in this chaos, he created his children—the first deities, out of loneliness. He produced from his own sneeze, or in some accounts, semen, Shu, the god of air, and Tefnut, the goddess of moisture. The brother and sister, curious about the primeval waters that surrounded them, went to explore the waters and disappeared into the darkness. Unable to bear his loss, Atum sent a fiery messenger, the Eye of Ra, to find his children. The tears of joy he shed upon their return were the first human beings.[15]
Iconography[edit]
Atum is usually depicted as a man wearing either the royal head-cloth or the dual white and red crown of Upper and Lower Egypt, reinforcing his connection with kingship. Sometimes he is also shown as a serpent, the form he returns to at the end of the creative cycle, and also occasionally as a mongoose, lion, bull, lizard, or ape.[5]The Al-Masalla obelisk, the largest surviving monument from Heliopolis
Worship[edit]
Atum's worship centered on the city of Heliopolis (Egyptian: Annu or Iunu).[5] The only surviving remnant of Heliopolis is the Temple of Re-Atum obelisk located in Al-Masalla of Al-Matariyyah, Cairo. It was erected by Senusret I of the Twelfth Dynasty, and still stands in its original position.[16] The 68 ft (20.73 m) high red granite obelisk weighs 120 tons (240,000 lbs, 108,900 kg, 108.9 tonnes), the weight of about 20 African elephants.
The Al-Masalla obelisk, the largest surviving monument from Heliopolis
"There's a Chinese saying. 'When is the best time to plant a tree? Twenty years ago.' "
The Chinese engineer smiles. "Good one."
" 'When is the next best time? Now.' "
"Ah! Okay!" The smile turns real. Until today, he has never planted anything. But Now, that next best of times, is long, and rewrites everything."
― Richard Powers, The Overstory
"The best arguments in the world won't change a person's mind. The only thing that can do that is a good story." . . . "You can't come back to something that is gone." . . . "We found that trees could communicate, over the air and through their roots. Common sense hooted us down. We found that trees take care of each other. Collective science dismissed the idea. Outsiders discovered how seeds remember the seasons of their childhood and set buds accordingly. Outsiders discovered that trees sense the presence of other nearby life. That a tree learns to save water. That trees feed their young and synchronize their masts and bank resources and warn kin and send out signals to wasps to come and save them from attacks. "Here's a little outsider information, and you can wait for it to be confirmed. A forest knows things. They wire themselves up underground. There are brains down there, ones our own brains aren't shaped to see. Root plasticity, solving problems and making decisions. Fungal synapses. What else do you want to call it? Link enough trees together, and a forest grows aware."
― Richard Powers, The Overstory
atom

(n.)
late 15c., as a hypothetical indivisible extremely minute body, the building block of the universe, from Latin atomus (especially in Lucretius) "indivisible particle," from Greek atomos "uncut, unhewn; indivisible," from a- "not" (see a- (3)) + tomos "a cutting," from temnein "to cut" (from PIE root *tem- "to cut"). An ancient term of philosophical speculation (in Leucippus, Democritus); revived scientifically 1805 by British chemist John Dalton. In late classical and medieval use also a unit of time, 22,560 to the hour. Atom bomb is from 1945 as both a noun and a verb; compare atomic.
Adam
masc. proper name, Biblical name of the first man, progenitor of the human race, from Hebrew adam "man," literally "(the one formed from the) ground" (Hebrew adamah "ground"); compare Latin homo "man," humanus "human," humus "earth, ground, soil."
The name was also used to signify the evil inherent in human nature (as a consequence of Adam's fall), and other qualities (nakedness, gardening) associated with the biblical Adam. Adam's ale "water" is from 1640s. To not know (someone) from Adam "not know him at all" is first recorded 1784. The pet form of the name in Middle English was Addy, hence Addison; other old pet forms (Adkin, Adcock) also survive in surnames.
genesis

(n.)
Old English Genesis, first book of the Pentateuch, which tells among other things of the creation of the world, from Latin genesis "generation, nativity," in Late Latin taken as the title of first book of the Old Testament, from Greek genesis "origin, creation, generation," from gignesthai "to be born," related to genos "race, birth, descent" (from PIE root *gene- "give birth, beget," with derivatives referring to procreation and familial and tribal groups).
Greek translators used the word as the title of the biblical book, rendering Hebrew bereshith, literally "in the beginning," which was the first word of the text, taken as its title. Extended sense of "origin, creation" first recorded in English c. 1600.
genetics

(n.)
1872, "laws of origination;" see genetic + -ics. A coinage of English biologist William Bateson (1861-1926). Meaning "study of heredity" is from 1891.
gene

(n.)
1911, from German Gen, coined 1905 by Danish scientist Wilhelm Ludvig Johannsen (1857-1927), from Greek genea "generation, race," from PIE root *gene- "give birth, beget." De Vries had earlier called them pangenes. Gene pool is attested from 1946.
Isis
Egyptian goddess, from Greek Isis, from Egyptian Hes, female deity identified by the Greeks with Io. She is distinguished in visual representations by the solar disc and cow horns on her head.
Entries related to Isis
Isis
Isis was a major goddess in ancient Egyptian religion whose worship spread throughout the Greco-Roman world. Isis was first mentioned in the Old Kingdom as one of the main characters of the Osiris myth, in which she resurrects her slain husband, the divine king Osiris, and produces and protects his heir, Horus. She was believed to help the dead enter the afterlife as she had helped Osiris, and she was considered the divine mother of the pharaoh, who was likened to Horus. Her maternal aid was invoked in healing spells to benefit ordinary people. Originally, she played a limited role in royal rituals and temple rites, although she was more prominent in funerary practices and magical texts. She was usually portrayed in art as a human woman wearing a throne-like hieroglyph on her head. During the New Kingdom, as she took on traits that originally belonged to Hathor, the preeminent goddess of earlier times, Isis was portrayed wearing Hathor's headdress: a sun disk between the horns of a cow.
excerpts from the book
JFK and the Unspeakable
Why He Died and Why It Matters
by James W. Douglass
Touchstone Books, 2008
pxvi


Our collective denial of the obvious, in the setting up of Oswald and his transparent silencing by Ruby, made possible the Dallas cover-up [of the JFK assassination]. The success of the cover-up was the indispensable foundation for the subsequent murders of Malcolm X, Martin Luther King, and Robert Kennedy by the same forces at work in our government – and in ourselves. Hope for change in the world was targeted and killed four times over. The cover-up of all four murders, each leading into the next, was based, first of all, on denial – not the government's but our own.
pxvii


The only trial ever held for [for Martin Luther King's murder] took place in Memphis, only a few blocks from the Lorraine Motel where King was killed. In a wrongful death lawsuit initiated by the King family, seventy witnesses testified over a six-week period. They described a sophisticated government plot that involved the FBI, the CIA, the Memphis Police, Mafia intermediaries, and an Army Special Forces sniper team. The twelve jurors, six black and six white, returned after two and one-half hours of deliberation with a verdict that King had been assassinated by a conspiracy that included agencies of his own government.
pxvii


JFK [John Kennedy] , Malcolm [X], Martin [Luther King], and [RFK [Robert Kennedy] were four proponents of change who were murdered by shadowy intelligence agencies using intermediaries and scapegoats under the cover of "plausible deniability".
pxvii


Our citizen denial provides the ground for the government's doctrine of "plausible deniability". John F. Kennedy's assassination is rooted in our denial of our nation's crimes in World War II that began the Cold War and the nuclear arms race. As a growing precedent to JFK's assassination by his own national security state, we U.S. citizens supported our government when it destroyed whole cities (Hamburg, Dresden, Tokyo, Hiroshima, Nagasaki), when it protected our Cold War security by world-destructive weapons, and when it carried out the covert murders of foreign leaders with "plausible deniability" in a way that was obvious to critical observers.

1 + 9 + 8 + 4 = 22

2 0 2 0

Di Vision

11 / 22

9 / 11

Agenda

2 00 1
m

use (v.)
"to reflect, ponder, meditate; to be absorbed in thought," mid-14c., from Old French muser (12c.) "to ponder, dream, wonder; loiter, waste time," which is of uncertain origin; the explanation in Diez and Skeat is literally "to stand with one's nose in the air" (or, possibly, "to sniff about" like a dog who has lost the scent), from muse "muzzle," from Gallo-Roman *musa "snout," itself a word of unknown origin. The modern word probably has been influenced in sense by muse (n.). Related: Mused; musing.
Muse (n.)
late 14c., "one of the nine Muses of classical mythology," daughters of Zeus and Mnemosyne, protectors of the arts; from Old French Muse and directly from Latin Musa, from Greek Mousa, "the Muse," also "music, song," ultimately from PIE root *men- (1) "to think." Meaning "inspiring goddess of a particular poet" (with a lower-case m-) is from late 14c.
The traditional names and specialties of the nine Muses are: Calliope (epic poetry), Clio (history), Erato (love poetry, lyric art), Euterpe (music, especially flute), Melpomene (tragedy), Polymnia (hymns), Terpsichore (dance), Thalia (comedy), Urania (astronomy).
m

usic (n.)
mid-13c., musike, "a pleasing succession of sounds or combinations of sounds; the science of combining sounds in rhythmic, melodic, and (later) harmonic order," from Old French musique (12c.) and directly from Latin musica "the art of music," also including poetry (also source of Spanish musica, Italian musica, Old High German mosica, German Musik, Dutch muziek, Danish musik), from Greek mousikē (technē) "(art) of the Muses," from fem. of mousikos "pertaining to the Muses; musical; educated," from Mousa "Muse" (see muse (n.)). Modern spelling from 1630s. In classical Greece, any art in which the Muses presided, but especially music and lyric poetry.
The use of letters to denote music pitch probably is at least as old as ancient Greece, as their numbering system was ill-suited to the job. Natural scales begin at C (not A) because in ancient times the minor mode was more often used than the major one, and the natural minor scale begins at A.
Meaning "the written or printed score of a composition" is from 1650s. Music box is from 1773, originally "barrel organ," by 1845 in reference to the wind-up mechanical device; music hall is by 1842 as "interior space used for musical performances," especially "public hall licensed for musical entertainment" (1857). To face the music "accept the consequences" is from 1850; the exact image is uncertain, one theory ties it to stage performers, another to cavalry horses having to be taught to stay calm while the regimental band plays. To make (beautiful) music with someone "have sexual intercourse" is from 1967.
A
first letter of the Roman alphabet, based on Greek alpha (see alpha). In music from c. 1600 as the name of the sixth note of the natural scale; it is the note given by a fixed-tone instrument (usually oboe or organ) to which all the instruments of an orchestra are tuned. As a blood type, 1926, denoting A agglutinogens. The A side of a two-sided record (by 1962, see side (n.)) held the material chosen for promotion. A-bomb, short for atom bomb, was in newspaper headlines by Aug. 8, 1945.
A

leph (n.)
name for the Hebrew and Phoenician first letter, ancestor of A, c. 1300, from Semitic languages, pausal form of eleph "ox" (the character might have developed from a hieroglyph of an ox's head); also see alphabet.
Entries related to Aleph
Gautama
surname of the Buddha, from Sanskrit Gotamah, properly a patronymic, literally "descendant of the greatest ox," from superlative of gauh "ox, bull, cow."
galaxy (n.)
late 14c., from French galaxie or directly from Late Latin galaxias "the Milky Way" as a feature in the night sky (in classical Latin via lactea or circulus lacteus), from Greek galaxias (adj.), in galaxias kyklos, literally "milky circle," from gala (genitive galaktos) "milk" (from PIE root *g(a)lag- "milk").
The technical astronomical sense in reference to the discrete stellar aggregate including the sun and all visible stars emerged by 1848. Figurative sense of "brilliant assembly of persons" is from 1580s. Milky Way is a translation of Latin via lactea.
See yonder, lo, the Galaxyë Which men clepeth the Milky Wey, For hit is whyt. [Chaucer, "House of Fame"]
Originally ours was the only one known. Astronomers began to speculate by mid-19c. that some of the spiral nebulae they could see in telescopes were actually immense and immensely distant structures the size and shape of the Milky Way. But the matter was not settled in the affirmative until the 1920s.
G

a

i

a

(n.)
Earth as a goddess, from Greek Gaia, spouse of Uranus, mother of the Titans, personification of gaia "earth" (as opposed to heaven), "land" (as opposed to sea), "a land, country, soil;" it is a collateral form of gē (Dorian ga) "earth," which is of unknown origin and perhaps from a pre-Indo-European language of Greece. The Roman equivalent goddess of the earth was Tellus (see tellurian), sometimes used in English poetically or rhetorically for "Earth personified" or "the Earth as a planet."
Entries related to Gaia
geo-

apogee

demeter

gaea

geode

geodesy

geomancy

geometry

geophagy

george

georgic

hypogean

pangaea

perigee

tellurian
Isidore
masc. proper name, from French, from Latin Isidorus, from Greek Isidoros, literally "gift of Isis," from Isis (see Isis) + dōron "gift" (from PIE root *do- "to give"). St. Isidore, archbishop of Seville (600-636) wrote important historical, etymological, and ecclesiastical works and in 2001 was named patron saint of computers, computer users, and the internet. Related: Isidorian.
Hathor
cow-goddess of love and joy in ancient Egypt, identified by the Greeks with their Aphrodite, from Greek Hathor, from Egyptian Het-Heru "mansion of Horus," or possibly Het-Herh "the house above."
internet

(n.)
1984, "the linked computer networks of the U.S. Defense Department," shortened from internetwork, inter-network, which was used from 1972 in reference to (then-hypothetical) networks involving many separate computers. From inter- "between" + network (n.). Associated Press style guide decapitalized it from 2016.
is

(v.)
third person singular present indicative of be, Old English is, from Germanic stem *es- (source also of Old High German, German, Gothic ist, Old Norse es, er), from PIE *es-ti- (source also of Sanskrit asti, Greek esti, Latin est, Lithuanian esti, Old Church Slavonic jesti), third person singular form of root *es- "to be." Old English lost the final -t-.
Until 1500s, pronounced to rhyme with kiss. Dialectal use for all persons (I is) is in Chaucer. Phrase it is what it is, indicating resigned acceptance of an unpleasant but inevitable situation or circumstance about which nothing truly positive can be said, is attested by 2001.
a

lpha (n.)
c. 1300, from Latin alpha, from Greek alpha, from Hebrew or Phoenician aleph (see aleph). The Greeks added -a because Greek words cannot end in most consonants. Sense of "beginning of anything" is from late 14c., often paired with omega (the last letter in the Greek alphabet, representing "the end"); sense of "first in a sequence" is from 1620s. In astronomy, the designation of the brightest star of each constellation (the use of Greek letters in star names began with Bayer's atlas in 1603). Alpha male was in use by c. 1960 among scientists studying animals; applied to humans in society from c. 1992.
D
fourth letter of the Roman alphabet, from Greek delta, from Phoenician and Hebrew daleth, pausal form of deleth "door," so called from its shape. The form of the modern letter is the Greek delta (Δ) with one angle rounded. As the sign for "500" in Roman numerals, it is said to be half of CIƆ, which was an early form of M, the sign for "1,000." 3-D for "three-dimensional" is attested from 1952.
d

elt

a

(n.)
c. 1200, name of the fourth letter of the Greek alphabet (equivalent to our D), which was shaped like a triangle. The name is from Phoenician daleth "tent door." Sense of "triangular island or alluvial tract between the diverging branches of the mouth of a great river" is because Herodotus used it of the delta-shaped mouth of the Nile. It was so used in English from 1550s and applied to other river mouths, of whatever shape, by 1790. Related: Deltaic; deltification.
d

eni

a

l (n.)
1520s, "refusal to grant what is requested or desired;" see deny + -al (2). Replaced earlier denyance (late 15c.). Sense of "act of asserting to the contrary, contradicting" is from 1570s; that of "refusal to accept or acknowledge" is from 1580s. In some 19c. uses, it really means "self-denial." Meaning "unconscious suppression of painful or embarrassing feelings" first attested 1914 in A.A. Brill's translation of Freud's "Psychopathology of Everyday Life"; hence the phrase in denial, popularized 1980s.
de

–
active word-forming element in English and in many verbs inherited from French and Latin, from Latin de "down, down from, from, off; concerning" (see de), also used as a prefix in Latin, usually meaning "down, off, away, from among, down from," but also "down to the bottom, totally" hence "completely" (intensive or completive), which is its sense in many English words.
As a Latin prefix it also had the function of undoing or reversing a verb's action, and hence it came to be used as a pure privative — "not, do the opposite of, undo" — which is its primary function as a living prefix in English, as in defrost (1895), defuse (1943), de-escalate (1964), etc. In some cases, a reduced form of dis-.
Nile
river in Africa, one of the world's oldest surviving place names, from a Semitic root nahal "river." Unnamed in Old Testament, it is always merely "the river" (Hebrew yeor).
A

den
place in southern Arabia, ultimately from Akkadian edinnu "plain," which some think also is the root of Biblical Eden. The two place-names sometimes were treated as synonymous in English (Byron, Poe, etc.).
crocodile

(n.)
large amphibious reptile, reptile of the order Crocodilia, 1560s, a respelling (to conform to Latin and French) of Middle English cokedrille, cocodril, kokedrille, etc. (c. 1300), from Old French cocodrille (13c.) and Medieval Latin cocodrillus, from classical Latin crocodilus, from Greek krokodilos, a word of unknown origin. According to Herodotus, it was an Ionic name for a kind of lizard, transferred to the crocodile. Beekes writes that "Frisk's etymology as a compound from [krokē] 'gravel' and [drilos] 'worm' (with dissimilation) should be forgotten."
The name later was extended to related species in India, the Americas, etc. The crocodile tears story, figurative of false or simulated grief, was in English from at least c. 1400. Related: Crocodilian; crocodiline.
The word also figures in logic, as the name of a sophism of counter-questioning.
Thus, in the old example, a crocodile has stolen a child, and promises to restore it to the father if the latter answers correctly his question, Am I going to restore child? If the father says Yes, the crocodile eats the and tells the father he is wrong. If the father says No, the reply is that in that case the child cannot be restored, for to do so would violate the agreement, since the father's answer would then be incorrect. [Century Dictionary]

gamma

third letter of the Greek alphabet, c. 1400, from Greek gamma, from Phoenician gimel, said to mean literally "camel" (see camel) and to be so called for a fancied resemblance of its shape to some part of a camel. Gamma rays (1903) originally were thought to be a third type of radiation, but later were found to be very short X-rays.
D

ennis
masc. proper name, from French Denis, ultimately from Latin Dionysius, name of an important 6c. Church father, from Greek Dionysos, god of wine and revelry.
D

enise
fem. form of masc. proper name Dennis. Little used in U.S. before 1920s; was at its most popular (top 50) for girls born between 1951 and 1973.
herm

aphrodite

(n.)
late 14c. (harmofroditus), from Latin hermaphroditus, from Greek hermaphroditos "person partaking of the attributes of both sexes," as a proper name, the son of Hermes and Aphrodite, who, in Ovid, was loved by the nymph Salmacis so ardently that she prayed for complete union with him and as a result they were united bodily, combining male and female characteristics.
Also used figuratively in Middle English of "one who improperly occupies two offices." As a name for the condition, Middle English had hermofrodito (late 14c.), hermofrodisia (early 15c.). As an adjective, from c. 1600. Also used of things of two natures, such as hermaphrodite brig, for a vessel square-masted fore and schooner-rigged aft.
The

o

dore
masc. proper name, from Latin Theodorus, from Greek Theodoros, literally "gift of god," from theos "god" (from PIE root *dhes-, forming words for religious concepts) + dōron "gift" (from PIE root *do- "to give"). The fem. form is Theodora.
D

o

rothy
fem. proper name, from French Dorothée, from Latin Dorothea, from Greek, literally "gift of God," from dōron "gift" (from PIE root *do- "to give") + fem. of theos "god" (from PIE root *dhes-, forming words for religious concepts). With the elements reversed, it becomes Theodora. The accessory called a Dorothy bag is so called from 1907.
bethel (n.)
1610s, "a place where God is worshipped," from Hebrew beth El "house of God," from beth, construct state of bayit "house" + El "God." Popular as a name for religious meeting houses among some Protestant denominations and also of chapels for sailors. Beth also was the name of the second letter of the Hebrew alphabet, so called for its shape, and was borrowed into Greek as beta.
Pando

ra
1630s, in Greek mythology, the name of the first mortal woman, made by Hephaestus and given as a bride to Epimetheus, from Greek Pandōra "all-gifted" (or perhaps "giver of all"), from pan- "all" (see pan-) + dōron "gift" (from PIE root *do- "to give").
Pandora's box (1570s) refers to her gift from Zeus, which was foolishly opened by Epimetheus, upon which all the contents escaped. They were said to be the host of human ills (escaping to afflict mankind), or, in a later version, all the blessings of the god (escaping to be lost), except Hope, which alone remained.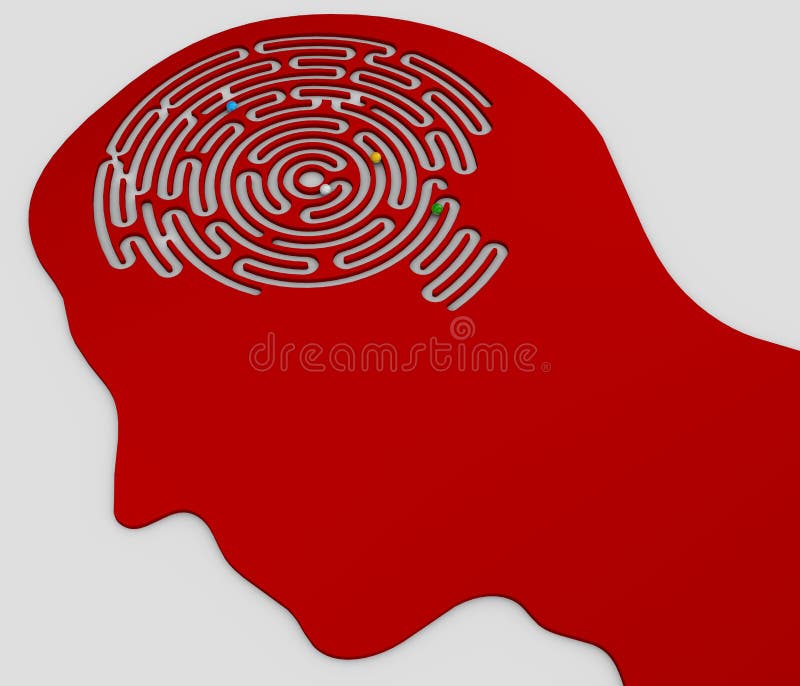 a

maze

(v.)
"overwhelm or confound with sudden surprise or wonder," 1580s, back-formation from Middle English amased "stunned, dazed, bewildered," (late 14c.), earlier "stupefied, irrational, foolish" (c. 1200), from Old English amasod, from a- (1), probably used here as an intensive prefix, + *mæs (see maze). Related: Amazed; amazing.
Anno Domini
"in the year of the Christian era," 1570s, Latin, literally "in the year of (our) Lord," from ablative of annus "year" (see annual (adj.)) + Late Latin Domini, genitive of Dominus "the Lord" (see domain). Also see see A.D.
om

eg

a

(n.)
final letter of the Greek alphabet, c. 1400, from Medieval Greek omega, from classical Greek o mega "big 'o' " (in contrast to o micron "little 'o' "); so called because the vowel was long in ancient Greek. From o + megas "great, large, vast, big, high, tall; mighty, important," from PIE root *meg- "great." Used figuratively for "the last, the final" of anything (as in Revelations i.8) from 1520s.
A

nnuit Coeptis
words on the Great Seal of the United States of America, condensed by Charles Thompson, designer of the seal in its final form, from Latin Juppiter omnipotes, audacibus annue coeptis "All-powerful Jupiter favor (my) daring undertakings," line 625 of book IX of Virgil's "Aeneid." The words also appear in Virgil's "Georgics," book I, line 40: Da facilem cursam, atque audacibus annue coeptis "Give (me) an easy course, and favor (my) daring undertakings." Thompson changed the imperative annue to annuit, the third person singular form of the same verb in either the present tense or the perfect tense. The motto also lacks a subject.
The motto is often translated as "He (God) is favorable to our undertakings," but this is not the only possible translation. Thomson wrote: "The pyramid signifies Strength and Duration: The Eye over it & Motto allude to the many signal interpositions of providence in favour of the American cause." The original design (by William Barton) showed the pyramid and the motto Deo Favente Perennis "God favoring through the years."
The Latin elements are the perfective of annuere "indicate approval, agree to, grant," literally "nod to (as a sign)" (from assimilated form of ad "to;" see ad-, + nuere "to nod;" see numinous) + perfect passive of coeptus, past participle of coepere "to begin, commence."
Novus

Ordo

Seclorum
on the Great Seal of the United States of America, apparently an allusion to line 5 of Virgil's "Eclogue IV," in an 18c. edition: Magnus ab integro seclorum nascitur ordo "The great series of ages begins anew." The seal's designer, Charles Thomson, wrote that the words "signify the beginnings of the New American Era." (see Annuit Coeptis).
E

pluribus unum
motto of the United States, being one nation formed by uniting several states, 1782, Latin, from e "out of" (see ex-); ablative plural of plus "more" (see plus (n.)); neuter of unus "one" (from PIE root *oi-no- "one, unique"). Not found in classical Latin, though a variant of the phrase appears in Virgil (color est e pluribus unum); the full phrase was the motto of the popular "Gentleman's Magazine" from 1731 into the 1750s.
o

m
1788, mystical word or combination of letters in Hindu religions and Buddhism; originally an utterance of assent.
meg

a

–
before vowels meg-, word-forming element often meaning "large, great," but in physics a precise measurement to denote the unit taken a million times (megaton, megawatt, etc.), from Greek megas "great, large, vast, big, high, tall; mighty, important" (fem. megale), from PIE root *meg- "great." Mega began to be used alone as an adjective by 1982.
High-speed computer stores 2.5 megabits [headline in "Electronics" magazine, Oct. 1, 1957]
al

one (adj., adv.)
"unaccompanied, solitary; without companions, solitary," c. 1300 contraction of all ane, from Old English all ana "unaccompanied, all by oneself," literally "wholly oneself," from all "all, wholly" (see all) + an "one" (see one). It preserves the old pronunciation of one. Similar compounds are found in German (allein) and Dutch (alleen). Sense of "and nothing else" ("Man shall not live on bread alone") is from c. 1200. Related: Aloneness. Adverbial alonely seems to be obsolete since 17c.
uni

verse (n.)
1580s, "the whole world, cosmos, the totality of existing things," from Old French univers (12c.), from Latin universum "all things, everybody, all people, the whole world," noun use of neuter of adjective universus "all together, all in one, whole, entire, relating to all," literally "turned into one," from unus "one" (from PIE root *oi-no- "one, unique") + versus, past participle of vertere "to turn, turn back, be turned; convert, transform, translate; be changed" (from PIE root *wer- (2) "to turn, bend").
at

one

(v.)
1590s, "be in harmony, agree, be in accordance," from adverbial phrase atonen (c. 1300) "in accord," literally "at one," a contraction of at and one. It retains the older pronunciation of one. Meaning "make up (for errors or deficiencies)" is from 1660s; that of "make reparations" is from 1680s.
Atone. To bring at one, to reconcile, and thence to suffer the pains of whatever sacrifice is necessary to bring about a reconciliation. [Hensleigh Wedgwood, "A Dictionary of English Etymology," 1859]
The phrase perhaps is modeled on Latin adunare "unite," from ad "to, at" (see ad-) + unum "one." Related: Atoned; atoning.
ent
ra

nce (n.)

1520s, "act of entering," from Middle French entrance, from entrer (see enter). Sense of "door, gate" first recorded in English 1530s. Meaning "a coming of an actor upon the stage" is from c. 1600.

entrance (v.)

"to throw into a trance," 1590s, from en- (1) "put in" + trance (n.). Meaning "to delight" also is 1590s. Related: Entranced; entrancing; entrancement.
Entries related to Entrance
W
inter (

v.)
"bury in the earth or a grave," c. 1300, formerly also enter, from Old French enterer (11c.), from Medieval Latin interrare "put in the earth, bury," from in- "in" (from PIE root *en "in") + Latin terra "earth" (from PIE root *ters- "to dry"). Related: Interred; interring.
ava

tar

(n.)
1784, "descent of a Hindu deity to earth in an incarnate or tangible form," from Sanskrit avatarana "descent" (of a deity to the earth in incarnate form), from ava- "off, down" (from PIE root *au- (2) "off, away") + base of tarati "(he) crosses over," from PIE root *tere- (2) "cross over, pass through, overcome."
Meaning "concrete embodiment of something abstract" is from 1815. In computer use, it seems to trace to the novel "Snowcrash" (1992) by Neal Stephenson.
worm

wood

(n.)

c. 1400, folk etymology of Old English wermod "wormwood, absinthe," related to vermouth, but the ultimate etymology is unknown. Compare Old Saxon wermoda, Dutch wermoet, Old High German werimuota, German Wermut. Weekley suggests wer "man" + mod "courage," from its early use as an aphrodisiac. Figurative use, however, is usually in reference to its proverbial bitter aftertaste. Perhaps because of the folk etymology, it formerly was used to protect clothes and bedding from moths and fleas. "A medecyne for an hawke that hath mites. Take the Iuce of wormewode and put it ther thay be and thei shall dye." ["Book of St. Albans," 1486]

(Construct)


Morpheus: This is the construct. It's our loading program. We can load anything from clothing, to equipment, weapons, training simulations, anything we need.


Neo: Right now we're inside a computer program?


Morpheus: Is it really so hard to believe? Your clothes are different. The plugs in your arms and head are gone. Your hair is changed. Your appearance now is what we call residual self image. It is the mental projection of your digital self.


Neo: This…this isn't real?


Morpheus: What is real. How do you define real? If you're talking about what you can feel, what you can smell, what you can taste and see, then real is simply electrical signals interpreted by your brain. This is the world that you know. The world as it was at the end of the twentieth century. It exists now only as part of a neural-interactive simulation that we call the Matrix. You've been living in a dream world, Neo. This is the world as it exists today….

Welcome to the Desert of the Real. We have only bits and pieces of information but what we know for certain is that at some point in the early twenty-first century all of mankind was united in celebration. We marveled at our own magnificence as we gave birth to AI.


Neo: AI? You mean artificial intelligence?


Morpheus: A singular consciousness that spawned an entire race of machines. We don't know who struck first, us or them. But we know that it was us that scorched the sky. At the time they were dependent on solar power and it was believed that they would be unable to survive without an energy source as abundant as the sun. Throughout human history, we have been dependent on machines to survive. Fate it seems is not without a sense of irony. The human body generates more bio-electricity than a 120-volt battery and over 25,000 BTU's of body heat. Combined with a form of fusion the machines have found all the energy they would ever need. There are fields, endless fields, where human beings are no longer born, we are grown. For the longest time I wouldn't believe it, and then I saw the fields with my own eyes. Watch them liquefy the dead so they could be fed intravenously to the living. And standing there, facing the pure horrifying precision, I came to realize the obviousness of the truth. What is the Matrix? Control. The Matrix is a computer generated dream world built to keep us under control in order to change a human being into this.


Neo: No. I don't believe it. It's not possible.


Morpheus: I didn't say it would be easy, Neo. I just said it would be the truth.


Neo: Stop. Let me out. Let me out. I want out.
The Matrix

(
19

99

)
by Larry and Andy Wachowski.
Transcripted by Tim Staley.
El
izabeth
fem. proper name, Biblical name of the wife of Aaron, from Late Latin Elisabeth, from Greek Eleisabeth, Eleisabet, from Hebrew Elishebha "God is an oath," the second element said by Klein to be related to shivah (fem. sheva) "seven," and to nishba "he swore," originally "he bound himself by (the sacred number) seven." Has never ranked lower than 26th in popularity among the names given to baby girls in the U.S. in any year since 1880, the oldest for which a reliable list is available. The city in New Jersey is named for Lady Elizabeth Carteret (d.1697), wife of one of the first proprietors of the colony.
al
phabet

(n.)

"letters of a language arranged in customary order," 1570s, from Late Latin alphabetum (Tertullian), from Greek alphabetos, from alpha + beta. Attested from early 15c. in a sense "learning or lore acquired through reading." Words for it in Old English included stæfræw, literally "row of letters," stæfrof "array of letters," and compare ABC.
It was a wise though a lazy cleric whom Luther mentions in his "Table Talk,"—the monk who, instead of reciting his breviary, used to run over the alphabet and then say, "O my God, take this alphabet, and put it together how you will." [William S. Walsh, "Handy-Book of Literary Curiosities," 1892]
sh
iva

(n.)

"Librarian is a service occupation. Gas station attendant of the mind."
― Richard Powers
zo

diac (n.)
late 14c., from Old French zodiaque, from Latin zodiacus "zodiac," from Greek zodiakos (kyklos) "zodiac (circle)," literally "circle of little animals," from zodiaion, diminutive of zoion "animal" (from PIE root *gwei- "to live").
Libra is not an animal, but it was not a zodiac constellation to the Greeks, who reckoned 11 but counted Scorpio and its claws (including what is now Libra) as a "double constellation." Libra was figured back in by the Romans. In Old English the zodiac was twelf tacna "the twelve signs," and in Middle English also Our Ladye's Waye and the Girdle of the Sky.
kn

owl

edge (n.)

early 12c., cnawlece "acknowledgment of a superior, honor, worship;" for first element see know (v.). The second element is obscure, perhaps from Scandinavian and cognate with the -lock "action, process," found in wedlock.

From late 14c. as "capacity for knowing, understanding; familiarity;" also "fact or condition of knowing, awareness of a fact;" also "news, notice, information; learning; organized body of facts or teachings." Sense of "sexual intercourse" is from c. 1400. Middle English also had a verb form, knoulechen "acknowledge" (c. 1200), later "find out about; recognize," and "to have sexual intercourse with" (c. 1300); compare acknowledge.
Entries related to Kn

ow

ledge
*gno-
ackn

ow

ledge
forekn

owl

edge
know
kn

ow

ledgeable
wedlock
Entries related to Fall
befall
dewfall
downfall
fallback
fallen
falling
fallout
fell
footfall
free-fall

harvest

landfall
nightfall
offal
pitfall
pratfall
rainfall
shortfall
waterfall
windfall
All

egory of the cave

From Wikipedia, the free encyclopedia (Redirected from Allegory of the Cave)

The allegory of the cave, or Plato's Cave, is an allegory presented by the Greek philosopher Plato in his work Republic (514a–520a) to compare "the effect of education (παιδεία) and the lack of it on our nature". It is written as a dialogue between Plato's brother Glaucon and his mentor Socrates, narrated by the latter. The allegory is presented after the analogy of the sun (508b–509c) and the analogy of the divided line (509d–511e).

In the allegory, Socrates describes a group of people who have lived chained to the wall of a cave all of their lives, facing a blank wall. The people watch shadows projected on the wall from objects passing in front of a fire behind them and give names to these shadows. The shadows are the prisoners' reality but are not accurate representations of the real world. Three higher levels exist: the natural sciences; mathematics, geometry, and deductive logic; and the theory of forms.

Socrates explains how the philosopher is like a prisoner who is freed from the cave and comes to understand that the shadows on the wall are not reality at all. A philosopher aims to understand and perceive the higher levels of reality. However, the other inmates of the cave do not even desire to leave their prison, for they know no better life.[1]

Socrates remarks that this allegory can be paired with previous writings, namely the analogy of the sun and the analogy of the divided line.
Imprisonment in the cave

[edit]
Plato begins by having Socrates ask Glaucon to imagine a cave where people have been imprisoned from childhood, but not from birth. These prisoners are chained so that their legs and necks are fixed, forcing them to gaze at the wall in front of them and not to look around at the cave, each other, or themselves (514a–b).[2] Behind the prisoners is a fire, and between the fire and the prisoners is a raised walkway with a low wall, behind which people walk carrying objects or puppets "of men and other living things" (514b).[2] The people walk behind the wall so their bodies do not cast shadows for the prisoners to see, but the objects they carry do ("just as puppet showmen have screens in front of them at which they work their puppets" (514a)[2]). The prisoners cannot see any of what is happening behind them, they are only able to see the shadows cast upon the cave wall in front of them. The sounds of the people talking echo off the walls, and the prisoners believe these sounds come from the shadows (514c).[2]
Socrates suggests that the shadows are reality for the prisoners because they have never seen anything else; they do not realize that what they see are shadows of objects in front of a fire, much less that these objects are inspired by real things outside the cave which they do not see (514b–515a).[2]
The fire, or human made light, and the puppets, used to make shadows, are done by the artists. This can be compared to how illusions are made with light and sound today, with electronics, videos, movies, and 3D visuals. Plato, however, indicates that the fire is also the political doctrine that is taught in a nation state. The artists use light and shadows to teach the dominant doctrines of a time and place.
Also, few humans will ever escape the cave. This is not some easy task, and only a true philosopher, with decades of preparation, would be able to leave the cave, up the steep incline. Most humans will live at the bottom of the cave, and a small few will be the major artists that project the shadows with the use of human-made light.
Departure from the cave

[edit]
Plato then supposes that one prisoner is freed. This prisoner would look around and see the fire. The light would hurt his eyes and make it difficult for him to see the objects casting the shadows. If he were told that what he is seeing is real instead of the other version of reality he sees on the wall, he would not believe it. In his pain, Plato continues, the freed prisoner would turn away and run back to what he is accustomed to (that is, the shadows of the carried objects). He writes "… it would hurt his eyes, and he would escape by turning away to the things which he was able to look at, and these he would believe to be clearer than what was being shown to him."[2]
Plato continues: "Suppose… that someone should drag him… by force, up the rough ascent, the steep way up, and never stop until he could drag him out into the light of the sun."[2] The prisoner would be angry and in pain, and this would only worsen when the radiant light of the sun overwhelms his eyes and blinds him.[2]
"Slowly, his eyes adjust to the light of the sun. First he can only see shadows. Gradually he can see the reflections of people and things in water and then later see the people and things themselves. Eventually, he is able to look at the stars and moon at night until finally he can look upon the sun itself (516a)."[2] Only after he can look straight at the sun "is he able to reason about it" and what it is (516b).[2] (See also Plato's analogy of the sun, which occurs near the end of The Republic, Book VI.[3][4])
Return to the cave

[edit]
Plato continues, saying that the freed prisoner would think that the world outside the cave was superior to the world he experienced in the cave and attempt to share this with the prisoners remaining in the cave attempting to bring them onto the journey he had just endured; "he would bless himself for the change, and pity [the other prisoners]" and would want to bring his fellow cave dwellers out of the cave and into the sunlight (516c).[2]
The returning prisoner, whose eyes have become accustomed to the sunlight, would be blind when he re-enters the cave, just as he was when he was first exposed to the sun (516e).[2] The prisoners, according to Plato, would infer from the returning man's blindness that the journey out of the cave had harmed him and that they should not undertake a similar journey. Plato concludes that the prisoners, if they were able, would therefore reach out and kill anyone who attempted to drag them out of the cave (517a).[2]
Sym

bolism

[edit]
The allegory contains many forms of symbolism used to instruct the reader in the nature of perception. The cave represents superficial physical reality. It also represents ignorance, as those in the cave live accepting what they see at face value. Ignorance is further represented by the darkness that engulfs them because they cannot know the true objects that form the shadows, leading them to believe the shadows are the true forms of the objects. The chains that prevent the prisoners from leaving the cave represent that they are trapped in ignorance, as the chains are stopping them from learning the truth. The shadows cast on the walls of the cave represent the superficial truth, which is the illusion that the prisoners see in the cave. The freed prisoner represents those who understand that the physical world is only a shadow of the truth, and the sun that is glaring the eyes of the prisoners represents the higher truth of ideas. The light further represents wisdom, as even the paltry light that makes it into the cave allows the prisoners to know shapes.[5]
Dictionary en

tries

near

ra

in
railroad
railroading
rail-splitter
railway
raiment
rain
rain forest
rainbow
raincheck
rain-cloud
raincoat
"We never know which lives we influence, or when, or why."
― Stephen King, 11/22/63
Allegory of the cave. Left (From top to bottom): The sun; natural things; reflections of natural things; fire; artificial objects; shadows of artificial objects; Allegory level. Right (From top to bottom): "Good" idea, Ideas, Mathematical objects, Light, Creatures and Objects, Image, analogy of the sun, and the analogy of the divided line.
"For a moment everything was clear, and when that happens you see that the world is barely there at all. Don't we all secretly know this? It's a perfectly balanced mechanism of shouts and echoes pretending to be wheels and cogs, a dreamclock chiming beneath a mystery-glass we call life. Behind it? Below it and around it? Chaos, storms. Men with hammers, men with knives, men with guns. Women who twist what they cannot dominate and belittle what they cannot understand. A universe of horror and loss surrounding a single lighted stage where mortals dance in defiance of the dark."
― Stephen King, 11/22/63
Dick believed that, "The person referred to by the two-word cypher KING FELIX is the fifth Savior who… VALIS had said, was either already born or would soon be." Out of the VALIS communications, "Fat deduced that he had a mission, that the plasmate's invasion of him represented its intention to employ him for its benign purposes."
Koyaanisqatsi , also known as Koyaanisqatsi: Life Out of Balance, is a 1982 American experimental film produced and directed by Godfrey Reggio with music composed by Philip Glass and cinematography by Ron Fricke.
Hopi
Pueblo people of the U.S. southwest, from Pueblo hopi, literally "well-mannered, civilized."
Dictionary entries near Hopi
hope
hopeful
hopefully
hopeless
hop-head
Hopi
hoping
hoplite
hop-o-my-thumb
hopped
hopper
Nike
Greek goddess of victory (identified by the Romans with their Victoria), literally "victory, upper hand" (in battle, in contests, in court), probably connected with neikos "quarrel, strife," neikein "to quarrel with," a word of uncertain etymology and perhaps a pre-Greek word. As the name of a type of U.S. defensive surface-to-air missiles, attested from 1952. The brand of athletic shoes and apparel, based near Portland, Oregon, has been so known since 1971, named for the Greek goddess, having been founded in 1964 as Blue Ribbon Sports.
Nike as the Winged Victory of Samothrace, c. 200-190 BC, Louvre Museum, Paris
Family tree[edit]
corpo

ra

tion (n.)
mid-15c., corporacioun, "persons united in a body for some purpose," from such use in Anglo-Latin, from Late Latin corporationem (nominative corporatio) "assumption of a body" (used of the incarnation of Christ), noun of action from past-participle stem of Latin corporare "embody, make or fashion into a body," from corpus (genitive corporis) "body, dead body, animal body," also "a whole composed of united parts, a structure, system,community, corporation, political body, a guild" (from PIE root *kwrep- "body, form, appearance").
Meaning "legally authorized entity, artificial person created by law from a group or succession of persons" (such as municipal governments and modern business companies) is from 1610s.
co
r

pse (n.)

late 13c., cors "body," from Old French cors "body; person; corpse; life" (9c.), from Latin corpus "body" (from PIE root *kwrep- "body, form, appearance"). The order of appearance of senses in English is "dead body" (13c.), "live body" (14c.); it also meant "body of citizens" (15c.), "band of knights" (mid-15c.), paralleling the sense evolution in French that yielded the doublet corps.

French restored the Latin -p- in 14c., and English followed 15c., but the pronunciation remained "corse" at first (and perhaps remains so with some speakers) and corse persisted as a parallel spelling. After the -p- began to be sounded (16c. in English), corse became archaic or poetic only. The terminal -e was rare before 19c.

Corpse-candle "candle used at ceremonial watchings of a corpse before burial," is attested from 1690s.
o

ra

tion (n.)
late 14c., oracioun, "a prayer," from Late Latin orationem (nominative oratio) "a speaking, speech, discourse; language, faculty of speech, mode of expressing; prayer," noun of action from past-participle stem of Latin ōrare "to pray to, plead, speak before an assembly" (see orator). The usual Old French form was oraison. Meaning "formal speech, discourse, eloquent or weighty address" is recorded from c. 1500.
o

ra

cle (n.)
late 14c., "a message from a god expressed by divine inspiration through a priest or priestess," in answer to a human inquiry, usually respecting some future event, from Old French oracle "temple, house of prayer; oracle" (12c.) and directly from Latin oraculum, oraclum "divine announcement, oracle; place where oracles are given," from ōrare "to pray to, plead to, beseech" (see orator), with material instrumental suffix -culo-.
In antiquity, "the agency or medium of a god," also "the place where such divine utterances were given." This last sense is attested in English from early 15c. Extended sense of "uncommonly wise person" is from 1590s.
corona

tion (n.)
"act or ceremony of investing (a sovereign) with a crown," c. 1400, coronacioun, from Late Latin coronationem (nominative coronatio) "a crowning," noun of action from past-participle stem of Latin coronare "to furnish with a crown," from corona "crown, wreath" (see crown (n.)).
pup

il (n.1)
"student," late 14c., originally "orphan child, ward," from Old French pupille (14c.) and directly from Latin pupillus (fem. pupilla) "orphan child, ward, minor," diminutive of pupus "boy" (fem. pupa "girl"), probably related to puer "child," probably from a suffixed form of PIE root *pau- (1) "few, little." Meaning "disciple, student" first recorded 1560s. Related: Pupillary.
pupil (n.2)
"center of the eye," early 15c. (in English in Latin form from late 14c.), from Old French pupille (14c.), from Latin pupilla, originally "little girl-doll," diminutive of pupa "girl; doll" (see pupil (n.1)), so called from the tiny image one sees of oneself reflected in the eye of another. Greek used the same word, korē (literally "girl;" see Kore), to mean both "doll" and "pupil of the eye;" and compare obsolete baby "small image of oneself in another's pupil" (1590s), source of 17c. colloquial expression to look babies "stare lovingly into another's eyes."
Self-knowledge can be obtained only by looking into the mind and virtue of the soul, which is the diviner part of a man, as we see our own image in another's eye. [Plato, "Alcibiades," I.133]
En

trie

s related to Pupil
ab

ra

cadab

ra
magical formula, 1690s, from Latin (Q. Serenus Sammonicus, 2c.), from Late Greek Abraxas, cabalistic or gnostic name for the supreme god, and thus a word of power. It was written out in a triangle shape and worn around the neck to ward off sickness, etc. Another magical word, from a mid-15c. writing, was ananizapta.
ab

ra

xas
Cabalistic word associated with the followers of Basilides the Gnostic, by 1680s, of uncertain origin and with many elaborate explanations. Also used in reference to a type of Gnostic amulet featuring a carved gem depicting a monstrous figure and obscure words or words connected to Hebrew or Egyptian religion (1725).
Ab

ra

xas
Abraxas is a word of mystic meaning in the system of the Gnostic Basilides, being there applied to the "Great Archon", the princeps of the 365 spheres. The word is found in Gnostic texts such as the Holy Book of the Great Invisible Spirit, and also appears in the Greek Magical Papyri. It was engraved on certain antique gemstones, called on that account Abraxas stones, which were used as amulets or charms. As the initial spelling on stones was "Abrasax", the spelling of "Abraxas" seen today probably originates in the confusion made between the Greek letters Sigma and Xi in the Latin transliteration.
Ab

ra

ham
masc. proper name, name of the first of the Patriarchs in the Old Testament, from Hebrew Abraham "father of a multitude," from abh "father" + *raham (cognate with Arabic ruham "multitude"); the name he altered from Abram "high father," from second element ram "high, exalted." Related: Abrahamic; Abrahamite.
Abraham-man was an old term for mendicant lunatics, or, more commonly, frauds who wandered England shamming madness so as to collect alms (1560s). According to the old explanation of the name (from at least 1640s), they originally were from Bethlehem Hospital, where in early times there was an Abraham ward or room for such persons, but the ward might have been named for the beggars.
B

ra

hma
1785, from Sanskrit Brahma, nominative of Brahman, chief god of the trinity Brahma-Vishnu-Siva in post-Vedic Hindu religion (see brahmin).
The Bible Story of Abraham and Sarah. The narrative of Abraham and Sarah in Genesis revolves around the themes of descendants and land promised by God. Abraham is commanded by God to depart the house of his father Terah and move to the land formerly given to Canaan but which God now promises to Abraham and his offspring. Sarah, also known as Sarai, is the wife of Abraham.
In Hindu mythology, Saraswati is the wife of the great god Brahma. However, according to some traditions, she was first the wife of Vishnu. The latter, though, already had his hands full with two other wives and so he gave Saraswati to Brahma.
Sa

ra

swati
Saraswati is the Hindu goddess of knowledge, music, art, speech, wisdom, and learning. She is a part of the trinity of Saraswati, Lakshmi, and Parvati. All the three forms help the trinity of Brahma, Vishnu, and Shiva to create, maintain, and regenerate the Universe, respectively.
Sa

ra

h
fem. proper name, Biblical wife of Abraham and mother of Isaac, from Hebrew, literally "princess," from sarah, fem. of sar "prince," from sarar "he ruled," related to Akkad. sharratu "queen." Popular as a name for girls born in U.S. in 1870s and 1978-2000.
cereb

ru

m (n.)
"the brain," 1610s, from Latin cerebrum "the brain" (also "the understanding"), from PIE *keres-, from root *ker- (1) "horn; head."
Sadie
fem. proper name, a familiar form of Sarah. Sadie Hawkins Day (1939) is from name of a character in U.S. newspaper cartoon strip "Li'l Abner," by Al Capp (1909-1979); in reference to a day in early November in which women take the lead in romantic matters.
che

ru

b (n.)
late 14c. as an order of angels, from Late Latin cherub, from Greek cheroub, from Hebrew kerubh (plural kerubhim) "winged angel," which according to Klein is perhaps related to Akkadian karubu "to bless," karibu "one who blesses," an epithet of the bull-colossus. Old English had cerubin, from the Greek plural. But there are other theories:
The cherubim, a common feature of ancient Near Eastern mythology, are not to be confused with the round-cheeked darlings of Renaissance iconography. The root of the terms either means "hybrid" or, by an inversion of consonants, "mount," "steed," and they are winged beasts, probably of awesome aspect, on which the sky god of the old Canaanite myths and of the poetry of Psalms goes riding through the air. [Robert Alter, "The Five Books of Moses," 2004, commentary on Genesis iii.24]
Meaning "a beautiful child" is from 1705. The plural in this sense is cherubs.
Che

ru

b
CityA cherub is one of the unearthly beings who directly attend to God in Abrahamic religions. The numerous depictions of cherubim assign to them many different roles, such as protecting the entrance of the Garden of Eden.
M

o

ses
masc. proper name, name of the Hebrew prophet and lawgiver, Middle English Moises, from Latin, from Greek Mouses, from Hebrew Mosheh, which is of unknown origin.
Most scholars see in it the Hebraization of Egyptian mes, mesu 'child, son,' which is often used in theophorous names. According to this derivation the words of Pharaoh's daughter in Ex. 2:10, 'For out of the water I drew him' are not the explanation of the Hebrew name Mosheh, but express the idea that the Egyptian name given by Pharaoh's daughter resembles in sound, and therefore, reminds us of, the Hebrew verb mashah 'he drew out,' which is suggestive of the words spoken by Pharaoh's daughter. [Ernest Klein, "A Comprehensive Etymological Dictionary of the English Language"]
As an expletive or oath, Oh, Moses, 1840; Holy Moses is attested by 1877.
M

ar

s
c. 1300 as the name of the bright reddish-orange planet in the heavens; late 14c. as the name of the Roman god of war, from Latin Mars (stem *Mawort-), the Roman god of war (identified with Greek Ares), a name of unknown origin, apparently from earlier Mavors, related to Oscan Mamers.
According to Watkins the Latin word is from *Mawort- "name of an Italic deity who became the god of war at Rome …." He also had agricultural attributes, and might ultimately have been a Spring-Dionysus. The planet was so named by the Romans, no doubt for its blood-like color. The Greeks also called the planet Pyroeis "the fiery." Also in medieval alchemy, "iron" (late 14c.). The Mars candy bar was first manufactured in 1932 by Forrest Mars Sr. of the candy-making family.
nose (v.)
1570s, "perceive the smell of;" 1640s; "pry, search in a meddlesome way;" from nose (n.). Related: Nosed; nosing.
March
third month of our year, first month of the ancient Roman calendar, c. 1200, from Anglo-French marche, Old French marz, from Latin Martius (mensis) "(month) of Mars," from Mars (genitive Martis). The Latin word also is the source of Spanish marzo, Portuguese março, Italian marzo, German März, Dutch Maart, Danish Marts, etc.
ram (n.)
Old English ramm "male sheep," also "battering ram" and the zodiac sign; earlier rom "male sheep," a West Germanic word (cognates: Middle Low German, Middle Dutch, Dutch, Old High German ram), of unknown origin. Perhaps [Klein] connected with Old Norse rammr "strong," Old Church Slavonic ramenu "impetuous, violent."
Ar

ies
Astrology
Aries (♈) (Latin for "ram") is the first astrological sign in the zodiac, spanning the first 30 degrees of celestial longitude (0°≤ λ <30°), and originates from the constellation of the same name. Under the tropical zodiac, the Sun transits this sign from approximately March 20 to April 19 each year. This time duration is exactly the first month of the Solar Hijri calendar (Arabic Hamal/Persian Farvardin/Wray).
ar
is

e (v.)

Old English arisan "to get up from sitting, kneeling, or lying; have a beginning, come into being or action, spring from, originate; spring up, ascend" (cognate with Old Saxon arisan, Gothic urreisan), from a- (1) "of" + rise (v.). Mostly replaced by rise except in reference to circumstances; formerly the choice between the two often was made merely for the sake of rhythm.
gn

os

is

(n.)
"knowledge," especially "special knowledge of spiritual mysteries," 1703, from Greek gnōsis "a knowing, knowledge; a judicial inquiry, investigation; a being known," in Christian writers, "higher knowledge of spiritual things," from PIE *gnō-ti-, from root *gno- "to know."
ewe (n.)
Old English eowu "female sheep," fem. of eow "sheep," from Proto-Germanic *awi, genitive *awjoz (source also of Old Saxon ewi, Old Frisian ei, Middle Dutch ooge, Dutch ooi, Old High German ouwi "sheep," Gothic aweþi "flock of sheep"), from PIE *owi- "sheep" (source also of Sanskrit avih, Greek ois, Latin ovis, Lithuanian avis "sheep," Old Church Slavonic ovica "ewe," Old Irish oi "sheep," Welsh ewig "hind").
anamnesis (n.)
"recollection, remembrance, reminiscence," 1650s, from Greek anamnesis "a calling to mind, remembrance," noun of action from stem of anamimneskein "remember, remind (someone) of (something), make mention of," from ana "back" (see ana-) + mimneskesthai "to recall, cause to remember," related to mnemnon "mindful," mneme "memory;" from PIE root *men- (1) "to think." In Platonic philosophy, "recollection of a prior life."
RA

M (n.)
1957, acronym for random access memory (computerese).
"…stupidity is one of the two things we see most clearly in retrospect. The other is missed chances."
― Stephen King, 11/22/63
g

ra

m

mar

(n.)
late 14c., "Latin grammar, rules of Latin," from Old French gramaire "grammar; learning," especially Latin and philology, also "(magic) incantation, spells, mumbo-jumbo" (12c., Modern French grammaire), an "irregular semi-popular adoption" [OED] of Latin grammatica "grammar, philology," perhaps via an unrecorded Medieval Latin form *grammaria. The classical Latin word is from Greek grammatike (tekhnē) "(art) of letters," referring both to philology and to literature in the broadest sense, fem. of grammatikos (adj.) "pertaining to or versed in letters or learning," from gramma "letter" (see -gram). An Old English gloss of it was stæfcræft (see staff (n.)).
Ra

ma
incarnation of Vishnu, from Sanskrit Ramah, literally "lovely," from stem of ramate "stands still, rests, is pleased."
mant

ra

(n.)
1808, "that part of the Vedas which contains hymns," from Sanskrit mantra-s "sacred message or text, charm, spell, counsel," literally "instrument of thought," related to manyate "thinks," from PIE root *men- (1) "to think." Meaning "sacred text used as a charm or incantation" is by 1900; sense of "special word used for yoga meditation" is recorded in English by 1956.
ch

ant

(v.)
late 14c., "to sing," from Old French chanter "to sing, celebrate" (12c.), from Latin cantare "to sing," originally frequentative of canere "sing" (which it replaced), from PIE root *kan- "to sing."
The frequentative quality of the word was no longer felt in Latin, and by the time French emerged the word had entirely displaced canere. Meaning "to sing as in the church service, in a style between song and recitation" is by 1580s. Related: Chanted; chanting.
chak

ra

(n.)
1888 in yoga sense "a spiritual center of power in the human body," from Sanskrit cakra "circle, wheel," from PIE root *kwel- (1) "revolve, move round."
merch

ant

(n.)
"one engaged in the business of buying commercial commodities and selling them again for profit," early 13c., marchaunt (late 12c. as a surname), from Anglo-French marchaunt "merchant, shopkeeper" (Old French marcheant, Modern French marchand), from Vulgar Latin *mercatantem (nominative *mercatans) "a buyer," present participle of *mercatare, frequentative of Latin mercari "to trade, traffic, deal in" (see market (n.)). Meaning "fellow, chap" is from 1540s; with a specific qualifier, and suggesting someone who deals in it (such as speed merchant "one who enjoys fast driving," by 1914).
h

e

ar

t (n.)

Old English heorte "heart (hollow muscular organ that circulates blood); breast, soul, spirit, will, desire; courage; mind, intellect," from Proto-Germanic *hertan- (source also of Old Saxon herta, Old Frisian herte, Old Norse hjarta, Dutch hart, Old High German herza, German Herz, Gothic hairto), from PIE root *kerd- "heart."
d

ice

(n.)
plural of die (n.), early 14c., des, dys, plural of dy, altered 14c. to dyse, dyce, and 15c. to dice. "As in pence, the plural s retains its original breath sound, probably because these words were not felt as ordinary plurals, but as collective words" [OED]. Sometimes used as singular 1400-1700. Dice-box "box from which dice are thrown in gaming" is from 1550s.
e

ar

t
h

(n.)

Old English eorþe "ground, soil, dirt, dry land; country, district," also used (along with middangeard) for "the (material) world, the abode of man" (as opposed to the heavens or the underworld), from Proto-Germanic *ertho (source also of Old Frisian erthe "earth," Old Saxon ertha, Old Norse jörð, Middle Dutch eerde, Dutch aarde, Old High German erda, German Erde, Gothic airþa), perhaps from an extended form of PIE root *er- (2) "earth, ground."
anag

ra

m (n.)
"transposition of letters in a word so as to form another; a word so formed," 1580s, from French anagramme or Modern Latin anagramma (16c.), both from Greek anagrammatizein "transpose letters of a word so as to form another," from ana "back, backwards" (see ana-) + gramma (genitive grammatos) "letter" (see -gram). Evil is an anagram of live. Related: Anagrammatic; anagrammatical; anagrammatically.
pa

ra

d

is

e (n.)
late Old English, "the garden of Eden," from Old French paradis "paradise, garden of Eden" (11c.), from Late Latin paradisus "a park, an orchard; the garden of Eden, the abode of the blessed," from Greek paradeisos "a park; paradise, the garden of Eden," from an Iranian source similar to Avestan pairidaeza "enclosure, park" (Modern Persian and Arabic firdaus "garden, paradise"), a compound of pairi- "around" (from PIE root *per- (1) "forward," hence "in front of, near, against, around") + diz "to make, to form (a wall)." The first element is cognate with Greek peri "around, about" (see per), the second is from PIE root *dheigh- "to form, build."
tet

ra

g

ra

mm

aton

(n.)
c. 1400, from Greek (to) tetragrammaton "(the word) of four letters," from tetra- "four" (from PIE root *kwetwer- "four") + gramma (genitive grammatos) "letter, something written" (see -gram). The Hebrew divine name, transliterated as YHWH, usually vocalized in English as "Jehovah" or "Yahweh."
A

ton
variant of Aten.
A

ten
a name of the sun in ancient Egypt, from Egyptian itn.
em
met

(n.)

"ant," from Old English æmete (see ant), surviving as a dialect word in parts of England; also, according to OED, in Cornwall a colloquial name for holiday tourists.
mer

chan

d

is

e (n.)
mid-13c., marchaundise, "trading, commerce, action or business of buying and selling goods or commodities for profit;" mid-14c., "commodities of commerce; wares, movable objects, and articles for sale or trade," from Anglo-French marchaundise, Old French marcheandise "goods, merchandise; trade, business" (12c.), from marchaunt "merchant" (see merchant). The plural had become obsolete in English by late 19c.
hermetic (adj.)
1630s "dealing with occult science or alchemy," from Latin hermeticus, from Greek Hermes, god of science and art (among other things), who was identified by Neoplatonists, mystics, and alchemists with the Egyptian god Thoth as Hermes Trismegistos "Thrice-Great Hermes," who supposedly invented the process of making a glass tube airtight (a process in alchemy) using a secret seal. Hence, "completely sealed" (c. 1600, implied in hermetically).
com

merce

(n.)
1530s, "social intercourse;" 1580s, "interchange of goods or property, trade," especially trade on a large scale by transportation between countries or different parts of the same country, from Middle French commerce (14c.), from Latin commercium "trade, trafficking," from com "with, together" (see com-) + merx (genitive mercis) "merchandise" (see market (n.)). It also was the name of a card game very popular in 1770s and '80s. As a verb, "have dealings with," 1590s. Related: Commerced, commercing.
Mer

cury
"the Roman god Mercury," herald and ambassador of his father, Jupiter, mid-12c., Mercurie, from Latin Mercurius "Mercury," originally a god of tradesmen and thieves, from merx "merchandise" (see market (n.)); or perhaps [Klein, Tucker] from Etruscan and influenced by merx. De Vaan thinks it possible the whole stem *merk- was borrowed and the god-name with it. Mercury later was identified with Greek Hermes and still later with Germanic Woden. From his role as a messenger and conveyor of information, since mid-17c. Mercury has been a common name for a newspaper.
The planet closest to the sun was so called in classical Latin (c. 1300 in English). A hypothetical inhabitant of the planet was a Mercurean (1855) or a Mercurian (1755). For the metallic element, see mercury.
go

spel

(n.)

Old English godspel "glad tidings announced by Jesus; one of the four gospels," literally "good spell," from god "good" (see good (adj.)) + spel "story, message" (see spell (n.1)). A translation of Latin bona adnuntiatio, itself a translation of Greek euangelion "reward for bringing good news" (see evangel). The first element of the Old English word originally had a long "o," but it shifted under mistaken association with God, as if "God-story" (i.e. the history of Christ).
b

ank

(n.1)
"financial institution," late 15c., originally "money-dealer's counter or shop," from either Old Italian banca or Middle French banque (itself from the Italian word), both meaning "table," from a Germanic source (such as Old High German bank "bench, moneylender's table"), from Proto-Germanic *bankiz- "shelf," *bankon- (see bank (n.2)). The etymonlogical notion is of the moneylender's exchange table.
bank (n.2)
"natural earthen incline bordering a body of water," c. 1200, from a Scandinavian source such as Old Norse *banki, Old Danish banke "sandbank," from Proto-Germanic *bankon "slope," cognate with *bankiz "shelf" (see bench (n.)). As "rising ground in a sea or rover, shoal," from c. 1600. As "bench for rowers in an ancient galley," 1590s.
ank

h (n.)
tau cross with an oval loop at the top, Egyptian symbol of life, 1873, from Egyptian ankh, literally "life, soul." Also known as crux ansata.
Thoth
ancient Egyptian god of wisdom and magic, hieroglyphics, and the reckoning of time, from Latin, from Greek Thoth, from Egyptian Tehuti. Usually represented as a human figure with the head of an ibis. By the Greeks, assimilated to their Hermes.
ank

le (n.)
14c. ancle, ankle, from Old English ancleow "ankle," ultimately from PIE root *ang-/*ank- "to bend" (see angle (n.)). The Middle English and modern form of the word seems to be from or influenced by Old Norse ökkla or Old Frisian ankel, which are immediately from the Proto-Germanic form of the root, *ankjōn-(source also of Middle High German anke "joint," German Enke "ankle").
thought

(n.)
Old English þoht, geþoht "process of thinking, a thought; compassion," from stem of þencan "to conceive of in the mind, consider" (see think). Cognate with the second element in German Gedächtnis "memory," Andacht "attention, devotion," Bedacht "consideration, deliberation."
ang

le (v.1)
"to fish with a hook," mid-15c., from Old English angel (n.) "angle, hook, fish-hook," related to anga "hook," from Proto-Germanic *angul-, from PIE *ankulo-, suffixed form of root *ang-/*ank- "to bend" (see angle (n.)). Compare Old English angul, Old Norse öngull, Old High German angul, German Angel "fishhook." Figurative sense "catch or elicit by artful wiles" is recorded from 1580s. Related: Angled; angling.
t

ank

(n.)
1610s, "pool or lake for irrigation or drinking water," a word originally brought by the Portuguese from India, from a Hindi source, such as Gujarati tankh "cistern, underground reservoir for water," Marathi tanken, or tanka "reservoir of water, tank." Perhaps ultimately from Sanskrit tadaga-m "pond, lake pool," and reinforced in later sense of "large artificial container for liquid" (1680s) by Portuguese tanque "reservoir," from estancar "hold back a current of water," from Vulgar Latin *stanticare (see stanch). But other sources say the Portuguese word is the source of the Indian ones.
ang

el (n.)
"one of a class of spiritual beings, attendants and messengers of God," a c. 1300 fusion of Old English engel (with hard -g-) and Old French angele. Both are from Late Latin angelus, from Greek angelos, literally "messenger, envoy, one that announces," in the New Testament "divine messenger," which is possibly related to angaros "mounted courier," both from an unknown Oriental word (Watkins compares Sanskrit ajira- "swift;" Klein suggests Semitic sources). Used in Scriptural translations for Hebrew mal'akh (yehowah) "messenger (of Jehovah)," from base l-'-k "to send." An Old English word for it was aerendgast, literally "errand-spirit."
night

m

ar

e (n.)

c. 1300, "an evil female spirit afflicting men (or horses) in their sleep with a feeling of suffocation," compounded from night + mare (n.3) "goblin that causes nightmares, incubus." The meaning shifted mid-16c. from the incubus to the suffocating sensation it causes. Sense of "any bad dream" is recorded by 1829; that of "very distressing experience" is from 1831. Cognate with Middle Dutch nachtmare, German Nachtmahr. An Old English word for it was niht-genga.
o

c

cult

(adj.)
1530s, "secret, not divulged," from Middle French occulte and directly from Latin occultus "hidden, concealed, secret," past participle of occulere "cover over, conceal," from assimilated form of ob "over" (see ob-) + a verb related to celare "to hide," from PIE root *kel- (1) "to cover, conceal, save." Meaning "not apprehended by the mind, beyond the range of understanding" is from 1540s. The association with the supernatural sciences (magic, alchemy, astrology, etc.) dates from 1630s. A verb occult "to keep secret, conceal" (c.1500, from Latin occultare) is obsolete.
admi

ra

lty (n.)
"naval branch of the English executive," early 15c., admiralte, from Old French amiralte, from amirail (see admiral).
o

cul

ar

(adj.)

c. 1500, "of or pertaining to the eye," from Late Latin ocularis "of the eyes," from Latin oculus "an eye," from PIE root *okw- "to see." As a noun, "eyepiece of an optical instrument," 1835, from the adjective.
ma

ri

time (adj.)
1540s, "of or pertaining to the sea," from Middle French maritime (16c.) or directly from Latin maritimus "of the sea, near the sea," from mare (genitive maris) "sea" (from PIE root *mori- "body of water") + Latin ending -timus, originally a superlative suffix (compare intimus "inmost," ultimus "last"), here denoting "close association with." Maritimes "seacoast regions of a country" is from 1590s; specifically of the southeasternmost provinces of Canada adjoining the Atlantic Ocean by 1921.
Octo
ber
late Old English, from Latin October (mensis), from octo "eight," from PIE root *octo(u)- "eight" (see eight). The eighth month of the old Roman calendar (pre-46 B.C.E.), which began the year in March. For -ber see December. Replaced Old English winterfylleð. In Russian history, the October Revolution (in which the Bolsheviks overthrew the Provisional Government) happened Nov. 7, 1917, but because Russia had not at that time adopted the Gregorian calendar reform, this date was reckoned there (Old Style) as Oct. 25.
mare (n.3)
"night-goblin, incubus, oppressed sleep," Old English mare "incubus, nightmare, monster," from mera, mære, from Proto-Germanic *maron "goblin" (source also of Middle Low German mar, Middle Dutch mare, Old High German mara, German Mahr "incubus," Old Norse mara "nightmare, incubus"). This is from PIE *mora- "incubus" (source also of first element in Old Irish Morrigain "demoness of the corpses," literally "queen of the nightmare," also Bulgarian, Serbian mora, Czech mura, Polish zmora "incubus"). Also compare French cauchemar "nightmare," with first element from Old French caucher "to trample" and second element from Germanic.
Sc

or
pi

o (n.)

zodiacal constellation, late 14c., from Latin scorpio (poetic scorpius) "scorpion," also the zodiac constellation (see scorpion). The meaning "person born under or ruled by the sign of Scorpio" is recorded from 1968. Since 1922 the official (International Astronomical Union) scientific designation of the constellation has been Scorpius, leaving Scorpio to astrology.
Ave M

ar

ia
modified form of the angelic salutation to the Virgin (Luke i.28) used as a devotional recitation, early 13c., from the opening words ("Ave [Maria] gratia plena"). See ave + Maria.
V

ir

go
zodiacal constellation, c. 1000, from Latin constellation name Virgo "the virgin" (see virgin). Meaning "person born under the sign of Virgo" is attested from 1917.
m

am
ma

(n.)

"mother," a word used especially by children and infants, 1570s, representing the native form of the reduplication of *ma- that is nearly universal among the Indo-European languages (Greek mamme "mother, grandmother," Latin mamma, Persian mama, Russian and Lithuanian mama "mother," German Muhme "mother's sister," French maman, Welsh mam "mother").
Hallo
ween

(n.)

also Hallow-e'en, Hallow e'en, 1781, in a Scottish context, the word and the magical lore about the date were popularized by Burns' poem (1785, and he attached a footnote explaining it), but it probably dates to 17c. in Scotland and is attested as the name of a tune in 1724. The tune is mentioned again in an English-Scots songbook ("The Chearful Companion") in 1783, and Burns was not the first to describe the customs in print.
Hallow-E'en, or Holy Eve, is the evening previous to the celebration of All Saints. That it is propitious to the rites of divination, is an opinion still common in many parts of Scotland. [John Main, footnote to his poem "Hallow-E'en," Glasgow, 1783]
It is a Scottish shortening of Allhallow-even "Eve of All Saints, last night of October" (1550s), the last night of the year in the old Celtic calendar, where it was Old Year's Night, a night for witches. A pagan holiday given a cursory baptism. Otherwise obsolete hallow (n.) "holy person, saint," is from the source of hallow (v.). Also see even (n.), and compare hallows. Hallow-day for "All-Saints Day" is from 1590s; earlier was halwemesse day (late 13c.).
rhe
a

(n.)

South American ostrich, 1801, Modern Latin genus name, for unknown reasons from Greek Rhea, name of a titaness, mother of Zeus, a name of unknown origin. As a moon of Saturn, discovered 1672.
hallel
ujah
also halleluiah, 1530s, from Late Latin hallelujah, alleluia, from Greek allelouia, from Hebrew hallalu-yah "praise ye Jehovah," from hallalu, plural imperative of hallel "to praise" also "song of praise," from hillel "he praised," of imitative origin, with primary sense being "to trill." Second element is yah, shortened form of Yahweh, name of God. Earlier English form alleluia (12c.) is from Old French alleluie.
Ra
"hawk-headed sovereign sun god of Egyptian mythology," from Egyptian R' "sun, day."
Haken
kreuz

(n.)

1931, proper German name for the Nazi swastika (q.v.), literally "hook-cross," from Old High German hako "hook," from Proto-Germanic *hoka-, from PIE root *keg- "hook, tooth."
Ja

h (n.)
1530s, a form of Hebrew Yah, short for Yahweh "Jehovah" (see Yahweh; also see J). Used in some English bibles. Cognate with the second element in hallelujah and in Elijah.
Entries related to Jah
elijah
hallelujah
j
micah
yahweh
Aqua
rius
faint constellation and 11th zodiac sign, late Old English, from Latin aquarius, literally "water carrier," properly an adjective, "pertaining to water" (see aquarium); a loan-translation of Greek Hydrokhoos "the water-pourer," the old Greek name of this constellation.
Aquarians were a former Christian sect that used water instead of wine at the Lord's Supper. Aquarian Age (alluded to from 1913) is an astrological epoch (based on precession of the equinoxes) supposed to have begun in the 20th century (though in one estimate, 1848), embodying the traits of this sign and characterized by world peace and human brotherhood. It would last approximately 2,160 years. The term and the concept probably got a boost in popular use from the rock song Age of Aquarius (1967) and when An Aquarian Exposition was used as the sub-name of the Woodstock Music & Art Fair (1969).
aqua

(n.)
"water," late 14c., from Latin aqua "water; the sea; rain," from PIE root *akwa- "water." Used in late Middle English in combinations from old chemistry and alchemy to mean "decoction, solution" (as in aqua regia, a mix of concentrated acids, literally "royal water," so called for its power to dissolve gold and other "noble" metals). As the name of a light greenish-blue color, 1936.
Os

iris
name of a principal god of Egypt, judge of the dead, from Latin Osiris, from Greek, from Egyptian Asar. At the beginning of the Christian era his worship extended over Asia Minor, Greece, and Rome. Related: Osirian.
Janu

ary (n.)
late 13c., Ieneuer (early 12c. in Anglo-French), from Old North French Genever, Old French Jenvier (Modern French Janvier), from Latin Ianuarius (mensis) "(the month) of Janus" (q.v.), to whom the month was sacred as the beginning of the year according to later Roman reckoning (cognates: Italian Gennaio, Provençal Genovier, Spanish Enero, Portuguese Janeiro). The form was gradually Latinized by c. 1400. Replaced Old English geola se æfterra "Later Yule." In Chaucer, a type-name for an old man.
cur
rent

(adj.)

c. 1300, curraunt, "running, flowing, moving along" (a sense now archaic), from Old French corant "running, lively, eager, swift," present participle of corre "to run," from Latin currere "to run, move quickly" (of persons or things), from PIE root *kers- "to run." Related: Currentness.

Sense of "presently in effect" is from mid-15c. Meaning "prevalent, generally reported or known" is from 1560s; that of "established by common consent" is from 1590s; that of "now passing, present now, in progress" is from c. 1600. Of money, "passing from one person to another," late 15c. Current events is attested from 1795; current affairs by 1776.
C
third letter of the alphabet. Alphabetic writing came to Rome via the southern Etruscan "Caeretan" script, in which gamma was written as a crescent. Early Romans made little use of Greek kappa and used gamma for both the "g" and "k" sounds, the latter more frequently, so that the "k" sound came to be seen as the proper one for gamma. Classical Latin -c-, with only the value "k," passed to Celtic and, via missionary Irish monks, to the Anglo-Saxons. Also see cee.
G
seventh letter of the alphabet, invented by the Romans; a modified gamma introduced c. 250 B.C.E. to restore a dedicated symbol for the "g" sound. For fuller history, see C.
as

h (n.1)
"powdery remains of fire," Old English æsce "ash," from Proto-Germanic *askon (source also of Old Norse and Swedish aska, Old High German asca, German asche, Middle Dutch asche, Gothic azgo "ashes"), from PIE root *as- "to burn, glow." Spanish and Portuguese ascua "red-hot coal" are Germanic loan-words.
c

as

h (n.)
1590s, "money box;" also "money in hand, coin," from Middle French caisse "money box" (16c.), from Provençal caissa or Italian cassa, from Latin capsa "box" (see case (n.2)); originally the money box, but by 18c. the secondary sense of the money in it became sole meaning. Cash-crop is attested from 1831; cash-flow from 1954; the mechanical cash-register "machine for automatically recording the sums of money deposited in it" is from 1878.
Like many financial terms in English (bankrupt, etc.), it has an Italian heritage. Not related to (but influencing the form of) the colonial British cash "Indian monetary system, Chinese coin, etc.," which is from Tamil kasu, Sanskrit karsha, Sinhalese kasi.
f

low

(v.)
Old English flowan "to flow, stream, issue; become liquid, melt; abound, overflow" (class VII strong verb; past tense fleow, past participle flowen), from Proto-Germanic *flowan "to flow" (source also of Middle Dutch vloyen, Dutch vloeien, vloeijen "to flow," Old Norse floa "to deluge," Old High German flouwen "to rinse, wash"), from PIE root *pleu- "to flow." The weak form predominated from 14c., but strong past participle flown is occasionally attested through 18c. Related: Flowed; flowing.
ch

ar

ge (v.)
early 13c., "to load, put a burden on or in; fill with something to be retained," from Old French chargier "to load, burden, weigh down," from Late Latin carricare "to load a wagon or cart," from Latin carrus "two-wheeled wagon" (see car).
ch

ar

m (n.)
c. 1300, "incantation, magic charm," from Old French charme (12c.) "magic charm, magic spell incantation; song, lamentation," from Latin carmen "song, verse, enchantment, religious formula," from canere "to sing" (from PIE root *kan- "to sing"), with dissimilation of -n- to -r- before -m- in intermediate form *canmen (for a similar evolution, see Latin germen "germ," from *genmen). The notion is of chanting or reciting verses of magical power.
m

ar

ch (v.)
"to walk with measured steps or a regular tread," either individually or as a body, early 15c., from Old French marcher "to stride, march, walk," originally "to trample, tread underfoot," a word of uncertain origin. Perhaps from Frankish *markon or some other Germanic source related to Middle English march (n.) "borderland" (see march (n.2)). Or possibly from Gallo-Roman *marcare, from Latin marcus "hammer," via notion of "tramping the feet."
hex

a-
before vowels and in certain chemical compound words hex-, word-forming element meaning "six," from Greek hexa-, combining form of hex "six," from PIE root *sweks- (see six).
li

quid (adj.)
late 14c., "flowing, capable of flowing; neither solid nor gaseous," from Old French liquide "liquid, running" (13c.), from Latin liquidus "fluid, liquid, moist," figuratively "flowing, continuing," also of sounds and voices, from liquere "be fluid," related to liqui "to melt, flow," from PIE *wleik- "to flow, run."
hex

(v.)
1830, American English, from Pennsylvania German hexe "to practice witchcraft," from German hexen "to hex," related to Hexe "witch," from Middle High German hecse, hexse, from Old High German hagazussa (see hag). Noun meaning "magic spell" is first recorded 1909; earlier it meant "a witch" (1856).
con

s

piracy

(n.)
mid-14c., "a plotting of evil, unlawful design; a combination of persons for an evil purpose," from Anglo-French conspiracie, Old French conspiracie "conspiracy, plot," from Latin conspirationem (nominative conspiratio) "agreement, union, unanimity," noun of action from past-participle stem of conspirare "to agree, unite, plot," literally "to breathe together" (see conspire).
H
eighth letter of the alphabet; it comes from Phoenician, via Greek and Latin. In Phoenician it originally had a rough guttural sound like German Reich or Scottish loch. In Greek at first it had the value of Modern English -h-, and with this value it passed into the Latin alphabet via Greek colonies in Italy. Subsequently in Greek it came to be used for a long "e" sound; the "h" sound being indicated by a fragment of the letter, which later was reduced to the aspiration mark.
In Germanic it was used for the voiceless breath sound when at the beginning of words, and in the middle or at the end of words for the rough guttural sound, which later came to be written -gh.
The sound became totally silent in Vulgar Latin and in the languages that emerged from it; thus the letter was omitted in Old French and Italian, but it was restored pedantically in French and Middle English spelling, and often later in English pronunciation. Thus Modern English has words ultimately from Latin with missing -h- (able, from Latin habile); with a silent -h- (heir, hour); with a formerly silent -h- now often vocalized (humble, humor, herb); and even a few with an unetymological -h- fitted in confusion to words that never had one (hostage, hermit). Relics of the formerly unvoiced -h- persist in pedantic insistence on an historical (object) and in obsolete mine host.
The pronunciation "aitch" was in Old French (ache "name of the letter H"), and is from a presumed Late Latin *accha (compare Italian effe, elle, emme), with the central sound approximating the rough, guttural value of the letter in Germanic. In earlier Latin the letter was called ha. The use in digraphs (as in -sh-, -th-) goes back to the ancient Greek alphabet, which used it in -ph-, -th-, -kh- until -H- took on the value of a long "e" and the digraphs acquired their own characters. The letter passed into Roman use before this evolution, and thus retained there more of its original Semitic value.
am

ble (v.)
"to move easily and gently without hard shocks," as a horse does when it first lifts the two legs on one side and then the two on the other, early 14c., from Old French ambler, of a horse or other quadruped, "go at a steady, easy pace" (12c.), from Latin ambulare "to walk, to go about, take a walk," perhaps a compound of ambi- "around" (from PIE root *ambhi- "around") and -ulare, from PIE root *el- "to go" (source also of Greek ale "wandering," alaomai "wander about;" Latvian aluot "go around or astray"). Until 1590s used only of horses or persons on horseback. Related: Ambled; ambling.
eight

(adj., n.)
"1 more than seven, twice four; the number which is one more than seven; a symbol representing this number;" late 14c., eighte, earlier ehte (c. 1200), from Old English eahta, æhta, from Proto-Germanic *akhto (source also of Old Saxon ahto, Old Frisian ahta, Old Norse atta, Swedish åtta, Dutch acht, Old High German Ahto, German acht, Gothic ahtau), from PIE *okto(u) "eight" (source also of Sanskrit astau, Avestan ashta, Greek okto, Latin octo, Old Irish ocht-n, Breton eiz, Old Church Slavonic osmi, Lithuanian aštuoni). From the Latin word come Italian otto, Spanish ocho, Old French oit, Modern French huit. For spelling, see fight (v.).
a

ble (adj.)
"having sufficient power or means," early 14c., from Old French (h)able "capable; fitting, suitable; agile, nimble" (14c.), from Latin habilem, habilis "easily handled, apt," verbal adjective from habere "to hold" (from PIE root *ghabh- "to give or receive").
"Easy to be held," hence "fit for a purpose." The silent h- was dropped in English and resisted academic attempts to restore it 16c.-17c. (see H), but some derivatives (such as habiliment, habilitate) acquired it via French. Able seaman, one able to do any sort of work required on a ship, may be the origin of this:
Able-whackets – A popular sea-game with cards, in which the loser is beaten over the palms of the hands with a handkerchief tightly twisted like a rope. Very popular with horny-fisted sailors. [Smyth, "Sailor's Word-Book," 1867]
h

eight

(n.)

Old English hiehþu, Anglian hehþo "highest part or point, summit; the heavens, heaven," from root of heah "high" (see high) + -itha, Germanic abstract noun suffix (as in width, depth; see -th (2)). Compare Old Norse hæð, Middle Dutch hoochte, Old High German hohida, Gothic hauhiþa "height." Meaning "distance from bottom to top" is from late 13c. Meaning "excellence, high degree of a quality" is late 14c. Century Dictionary says "there is no reason for the distinction of vowel between high and height. The modern pronunciation with -t emerged 13c. but wasn't established until 19c.; Milton used highth and heighth is still colloquial in English. Compare Dutch hoogte, Danish hjöde.
A
bel
masc. proper name, in the Old Testament the second son of Adam and Eve, from Hebrew Hebhel, literally "breath," also "vanity;" "so called from his short life and sudden death" [Thayer].
g

ate

(n.)
"opening, entrance," Old English geat (plural geatu) "gate, door, opening, passage, hinged framework barrier," from Proto-Germanic *gatan (source also of Old Norse gat "opening, passage," Old Saxon gat "eye of a needle, hole," Old Frisian gat "hole, opening," Dutch gat "gap, hole, breach," German Gasse "street, lane, alley"), of unknown origin. Meaning "money collected from selling tickets" dates from 1896 (short for gate money, 1820). Gate-crasher is from 1926 as "uninvited party guest;" 1925 in reference to motorists who run railway gates. Finnish katu, Lettish gatua "street" are Germanic loan-words.
A

te
Greek goddess or personification of infatuation and blundering mischief, from ate "damage, ruin; guilt; blindness, dazzlement, infatuation; penalty, fine," which is of uncertain origin.
Ba

bel
capital of Babylon, now a ruin near Hillah in Iraq, late 14c., from Late Latin, from Hebrew Babhel (Genesis xi), from Akkadian bab-ilu "Gate of God" (from bab "gate" + ilu "god"). The name is a translation of Sumerian Ka-dingir. Meaning "confused medley of sounds" (1520s) is from the biblical story of the Tower of Babel and the confusion of tongues (Genesis xi). The element bab figures in place-names in the Middle East, such as Bab-el-Mandeb, the strait at the mouth of the Red Sea.
Bi

ble

(n.)
"the Scriptures of the Old and New Testaments," early 14c., from Anglo-Latin biblia, Old French bible (13c.) "the Bible," also any large book generally, from Medieval and Late Latin biblia "the Bible" (neuter plural interpreted as feminine singular), from phrase biblia sacra "holy books," a translation of Greek ta biblia to hagia "the holy books." The Latin word is from the Greek one, biblion "paper, scroll," also the ordinary word for "a book as a division of a larger work;" see biblio-.
Ba

byl

on
mid-14c., representing the Greek rendition of Akkadian Bab-ilani "the gate of the gods," from bab "gate" + ilani, plural of ilu "god" (compare Babel). The Old Persian form, Babiru-, shows characteristic transformation of -l- to -r- in words assimilated from Semitic. Formerly also applied by Protestants to the Church in Rome, from the woman "arrayed in purple and scarlet" in Revelation xvii.5 ("And upon her forehead was a name written, Mystery, Babylon the Great, the mother of harlots and abominations of the earth").
b

i

–
word-forming element meaning "two, having two, twice, double, doubly, twofold, once every two," etc., from Latin bi- "twice, double," from Old Latin dvi- (cognate with Sanskrit dvi-, Greek di-, dis-, Old English twi-, German zwei- "twice, double"), from PIE root *dwo- "two."
bu

l

l

(n.1)
"male of a bovine animal," c. 1200, bule, from Old Norse boli "bull, male of the domestic bovine," perhaps also from an Old English *bula, both from Proto-Germanic *bullon- (source also of Middle Dutch bulle, Dutch bul, German Bulle), perhaps from a Germanic verbal stem meaning "to roar," which survives in some German dialects and perhaps in the first element of boulder (q.v.). The other possibility [Watkins] is that the Germanic word is from PIE root *bhel- (2) "to blow, swell."
sc

ri

be (n.)
c. 1200, "professional interpreter of the Jewish Law" (late 11c. as a surname), from Church Latin scriba "teacher of Jewish law," used in Vulgate to render Greek grammateus (corresponding to Hebrew sopher "writer, scholar"), special use of Latin scriba "keeper of accounts, secretary, writer," from past participle stem of scribere "to write" (from PIE root *skribh- "to cut"). Sense "one who writes, official or public writer" in English is from late 14c.
bull (n.2)
"papal edict, highest authoritative document issued by or in the name of a pope," c. 1300, from Medieval Latin bulla "sealed document" (source of Old French bulle, Italian bulla), originally the word for the seal itself, from Latin bulla "round swelling, knob," said ultimately to be from Gaulish, from PIE *beu-, a root supposed to have formed a large group of words meaning "much, great, many," also words associated with swelling, bumps, and blisters (source also of Lithuanian bulė "buttocks," Middle Dutch puyl "bag," also possibly Latin bucca "cheek").
scrib

ble

(v.)
mid-15c., from Medieval Latin scribillare, diminutive of Latin scribere "to write" (from PIE root *skribh- "to cut"). Related: Scribbled; scribbling. The noun, "hurried or careless writing," is 1570s, from the verb.
bab

ble

(v.)
mid-13c., babeln "to prattle, utter words indistinctly, talk like a baby," akin to other Western European words for stammering and prattling (Swedish babbla, Old French babillier, etc.) attested from the same era (some of which probably were borrowed from others), all probably ultimately imitative of baby-talk (compare Latin babulus "babbler," Greek barbaros "non-Greek-speaking"). "No direct connexion with Babel can be traced; though association with that may have affected the senses" [OED]. Meaning "to talk excessively" is attested from c. 1500. Related: Babbled; babbler; babbling.
O
fifteenth letter of the alphabet, from a character that in Phoenician was called 'ain (literally "eye") and represented "a very peculiar and to us unpronounceable guttural" [Century Dictionary]. The Greeks also lacked the sound, so when they adopted the Phoenician letters they arbitrarily changed O's value to a vowel. (Thus there is no grounds for the belief that the form of the letter represents the shape of the mouth in pronouncing it.) The Greeks later added a special character for "long" O (omega), and the original became "little o" (omicron).
N
fourteenth letter of the English alphabet; in chemistry, the symbol for nitrogen.
In late Middle English a and an commonly were joined to the following noun, if that word began with a vowel, which caused confusion over how such words ought to be divided when written separately. In nickname, newt, and British dialectal naunt, the -n- belongs to a preceding indefinite article an or possessive pronoun mine.
a

m (v.)
first person singular present indicative of be (q.v.); Old English eom "to be, to remain," (Mercian eam, Northumbrian am), from Proto-Germanic *izm(i)-, from PIE *esmi- (source also of Old Norse emi, Gothic im, Hittite esmi, Old Church Slavonic jesmi, Lithuanian esmi), first person singular form of root *es- "to be."
M
13th letter of the English alphabet, from Greek mu, from Semitic mem. It represents a very stable and unchanging sound in Indo-European, described by Johnson as "a kind of humming inward." The Roman symbol for 1,000; sometimes used in this sense in English 15c.-16c.; but in late 20c. newspaper headlines it stands for million. As a thickness of type, from 1680s (commonly spelled out, em).
en

(n.)
name of the letter "N;" in printing (1793), a space half as wide as an em.
en (prep.)
French, "in; as," from Latin in (see in).
Emmanu

el
masc. personal name, from Greek form of Hebrew 'Immanu'el, literally "God is with us," from 'immanu "with us," from 'im "with," + first person plural pronominal suffix, + El "God."
L
twelfth letter, Roman form of Greek lambda, which is from the Semitic lamed. The shape of the Roman letter is an early one in Greek, adopted in Italic before it was superseded in Greek by the inverted form which became the Greek lambda. In some words (ladder, lady, laughter, leap, listen, lid) it represents Old English hl-. As "building or extension in the shape of an L" from 1843. As an "alphabetic abbreviation" [OED] of elevated railway, from 1881 (compare el). The Three Ls in nautical navigation were "lead" (for sounding), "latitude" and "lookout."
manu

al

(adj.)
"of or pertaining to the hand; done, made, or used by hand;" c. 1400, from Latin manualis "of or belonging to the hand; that can be thrown by hand," from manus "hand, strength, power over; armed force; handwriting," from PIE root *man- (2) "hand." The military manual exercise (1760) is "the art of handling the rifle and other arms with precision and according to the prescribed method."
meno

ra

h (n.)
"seven-branched candelabrum used in Jewish rituals and as a symbol of Judaism," 1886, from Hebrew menorah "candlestick," from Semitic stem n-w-r "to give light, shine" (compare Arabic nar "fire," manarah "candlestick, lighthouse, tower of a mosque," see minaret).
ph

ar

macy (n.)
late 14c., farmacie, "a medicine that rids the body of an excess of humors (except blood);" also "treatment with medicine; theory of treatment with medicine," from Old French farmacie "a purgative" (13c.) and directly from Medieval Latin pharmacia, from Greek pharmakeia "a healing or harmful medicine, a healing or poisonous herb; a drug, poisonous potion; magic (potion), dye, raw material for physical or chemical processing," from pharmakeus (fem. pharmakis) "a preparer of drugs, a poisoner, a sorcerer" from pharmakon "a drug, a poison, philter, charm, spell, enchantment." Beekes writes that the original meaning cannot be clearly established, and "The word is clearly Pre-Greek." The ph- was restored 16c. in French, 17c. in English (see ph).
man

ur

e (v.)
c. 1400, "to cultivate (land, a garden) by manual labor," also "to hold property, rule," from Anglo-French meynoverer (late 13c.), Old French manovrer "to work with the hands, cultivate; carry out; make, produce," from Medieval Latin manuoperare (see maneuver (n.))
Sense of "work the earth" led to "put dung and compost on the soil, treat (soil) with fertilizing materials" (1590s) and to the noun meaning "dung spread as fertilizer," which is first attested 1540s. Until late 18c., however, the verb still was used in a figurative sense of "to cultivate the mind, train the mental powers."
It is … his own painfull study … that manures and improves his ministeriall gifts. [Milton, 1641]
Related: Manured; manuring. Another Middle English word for "manuring" was donginge.
To

ra

h (n.)
"the Pentateuch," 1570s, from Hebrew torah, literally "instruction, law," verbal noun from horah "he taught, showed."
to

ru

s (n.)
1560s, in architecture, "large, rounded molding at the base of a column," from Latin torus "a swelling, bulge, knot; cushion, couch."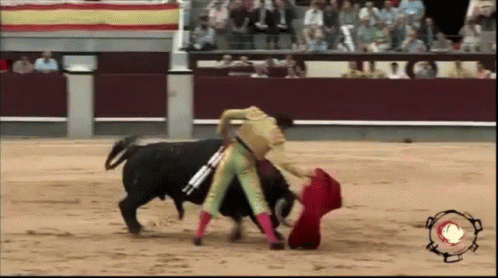 Tau

ru

s (n.)
zodiac constellation, late Old English, from Latin taurus "bull, bullock, steer," also the name of the constellation, from PIE *tau-ro- "bull" (source also of Greek tauros, Old Church Slavonic turu "bull, steer;" Lithuanian tauras "aurochs;" Old Prussian tauris "bison"); from PIE *tauro- "bull," from root *(s)taeu- "stout, standing, strong" (source also of Sanskrit sthura- "thick, compact," Avestan staora- "big cattle," Middle Persian stor "horse, draft animal," Gothic stiur "young bull," Old English steor); extended form of root *sta- "to stand, make or be firm."
t

or

ch (n.)
mid-13c., from Old French torche "torch," also "handful of straw" (for wiping or cleaning, hence French torcher "to wipe, wipe down"), originally "twisted thing," then "torch formed of twisted tow dipped in wax," probably from Vulgar Latin *torca, alteration of Late Latin torqua, from Latin torquere "to twist" (from PIE root *terkw- "to twist").
sym
bol (

n.)

early 15c., "creed, summary, religious belief," from Late Latin symbolum "creed, token, mark," from Greek symbolon "token, watchword, sign by which one infers; ticket, a permit, licence" (the word was applied c. 250 by Cyprian of Carthage to the Apostles' Creed, on the notion of the "mark" that distinguishes Christians from pagans), literally "that which is thrown or cast together," from assimilated form of syn- "together" (see syn-) + bole "a throwing, a casting, the stroke of a missile, bolt, beam," from bol-, nominative stem of ballein "to throw" (from PIE root *gwele- "to throw, reach").
t

ouch

(v.)
late 13c., "make deliberate physical contact with," from Old French tochier "to touch, hit, knock; mention, deal with" (11c., Modern French toucher), from Vulgar Latin *toccare "to knock, strike" as a bell (source also of Spanish tocar, Italian toccare), perhaps of imitative origin. Related: Touched; touching.
sylla

ble

(n.)

late 14c., from Anglo-French sillable, alteration of Old French silabe "syllable" (12c., Modern French syllabe), from Latin syllaba, from Greek syllabē "that which is held together; a syllable, several sounds or letters taken together," i.e. "a taking together" of letters; from syllambanein "take or put together, collect, gather," from assimilated form of syn- "together" (see syn-) + stem of lambanein "to take" (see lemma). The unetymological -le apparently is by analogy with participle and principle.
tor

que (n.)
"rotating force," 1882, from Latin torquere "to twist, turn, turn about, twist awry, distort, torture," from PIE *torkw-eyo-, causative of root *terkw- "to twist." The word also is used (since 1834) by antiquarians and others as a term for the twisted metal necklace worn anciently by Gauls, Britons, Germans, etc., from Latin torques "collar of twisted metal," from torquere. Earlier it had been called in English torques (1690s). Torque-wrench is from 1941.
bull
et

in (n.)

1765, "authenticated official report concerning some event, issued for the information of the public," from French bulletin (16c.), modeled on Italian bulletino, diminutive of bulletta "document, voting slip," itself a diminutive of Latin bulla "round object" (see bull (n.2)) with equivalent of Old French -elet (see -let). For use of balls in voting, see ballot (n.).
rot

ar

y (adj.)
1731, from Medieval Latin rotarius "pertaining to wheels," from Latin rota "a wheel, a potter's wheel; wheel for torture," from PIE root *ret- "to run, to turn, to roll" (source also of Sanskrit rathah "car, chariot;" Avestan ratho; Lithuanian ratas "wheel," ritu "I roll;" Old Irish roth, Welsh rhod "carriage wheel"). The root also forms the common West Germanic word for "wheel" (originally "spoked wheel"): Old High German rad, German Rad, Dutch rad, Old Frisian reth, Old Saxon rath.
The international service club (founded by Paul P. Harris in Chicago in 1905) so called from the practice of clubs entertaining in rotation. Hence Rotarian (1911).
b

ill (n.1)
"written statement," late 14c., "formal document; formal plea or charge (in a court of law); personal letter," from Anglo-French bille, Anglo-Latin billa "a writing, a list, a seal," from Medieval Latin bulla "decree, seal, sealed document," in classical Latin "bubble, boss, stud, amulet for the neck" (hence "seal"); see bull (n.2).
t

ar

ot (n.)
1590s, from French tarot (16c.), from Old Italian tarocchi (singular tarocco), a word of unknown origin, perhaps from Arabic taraha "he rejected, put aside." Originally an everyday game deck in much of Europe (though not in Britain), their occult and fortune-telling use seems to date from late 18c. and became popular in England 20c. Tarot games seem to have originated among aristocrats in northern Italy in early 15c. By early 16c. tarocchi had emerged in Italian as the name of the special cards, and by extension the whole pack; whence the French word, German Tarock, etc. The tarots are thus, strictly speaking, the 22 figured cards added to the 56-card suits pack.
b

all (n.1)
"round object, compact spherical body," also "a ball used in a game," c. 1200, probably from an unrecorded Old English *beal, *beall (evidenced by the diminutive bealluc "testicle"), or from cognate Old Norse bollr "ball," from Proto-Germanic *balluz (source also of Dutch bal, Flemish bal, Old High German ballo, German Ball), from PIE root *bhel- (2) "to blow, swell."
Meaning "testicle" is from early 14c. (compare ballocks). Ball of the foot is from mid-14c. Meaning "rounded missile used in warfare" is from late 14c. A ball as an object in a sports game is recorded from c. 1200; meaning "a game played with a ball" is from mid-14c. Baseball sense of "pitch that does not cross the plate within the strike zone" is by 1889, probably short for high ball, low ball, etc.
Ba

al
late 14c., Biblical, from Late Latin Baal, Greek Baal, from Hebrew Ba'al, literally "owner, master, lord," a title applied to any deity (including Jehovah; see Hosea ii.16), but later a name of a particular Semitic solar deity worshipped licentiously by the Phoenecians and Carthaginians; from ba'al "he took possession of," also "he married;" related to or derived from the Akkadian god-name Belu (source of Hebrew Bel), name of Marduk. Identical with the first element in Beelzebub and the second in Hannibal ("grace of Baal"), Hasdrubal ("help of Baal"). The name has been used figuratively in English for any "false god."
ter

ra

(n.)
Latin, "earth," from PIE root *ters- "to dry."
cab

bala

(n.)
"Jewish mystic philosophy," 1520s, from Medieval Latin cabbala, from Mishnaic Hebrew qabbalah "reception, received lore, tradition," especially "tradition of mystical interpretation of the Old Testament," from qibbel "to receive, admit, accept." Compare Arabic qabala "he received, accepted." Hence "any secret or esoteric science." Related: Cabbalist.
ter

ro

r (n.)
early 15c., "something that intimidates, an object of fear," from Old French terreur (14c.), from Latin terrorem (nominative terror) "great fear, dread, alarm, panic; object of fear, cause of alarm; terrible news," from terrere "fill with fear, frighten," from PIE root *tres- "to tremble" (see terrible).
c

abal

(n.)
1520s, "mystical interpretation of the Old Testament," later "an intriguing society, a small group meeting privately" (1660s), from French cabal, which had both senses, from Medieval Latin cabbala (see cabbala). Popularized in English 1673 as an acronym for five intriguing ministers of Charles II (Clifford, Arlington, Buckingham, Ashley, and Lauderdale), which gave the word its sinister connotations.
ter

ri

tory (n.)
late 14c., "land under the jurisdiction of a town, state, etc.," probably from Latin territorium "land around a town, domain, district," from terra "earth, land" (from PIE root *ters- "to dry") + -orium, suffix denoting place (see -ory). Sense of "any tract of land, district, region" is first attested c. 1600. Specific U.S. sense of "organized self-governing region not yet a state" is from 1799. Of regions defended by animals from 1774.
"Since -torium is a productive suffix only after verbal stems, the rise of terri-torium is unexplained" [Michiel de Vaan, "Etymological Dictionary of Latin and the other Italic Languages"]. An alternative theory, somewhat supported by the vowels of the original Latin word, suggests derivation from terrere "to frighten" (see terrible); thus territorium would mean "a place from which people are warned off."
All

ah
Arabic name for the Supreme Being, 1702, Alha, from Arabic Allah, contraction of al-Ilah, literally "the God," from al "the" + Ilah "God," which is cognate with Aramaic elah, Hebrew eloah (see Elohim).
vow

el

(n.)
c. 1300, from Old French voieul (Modern French voyelle), from Latin vocalis, in littera vocalis, literally "vocal letter," from vox (genitive vocis) "voice," from PIE root *wekw- "to speak." Vowel shift in reference to the pronunciation change between Middle and Modern English is attested from 1909. The English record-holder for most consecutive vowels in a word is queueing.
El

ohim
a name of God in the Bible, c. 1600, from Hebrew, plural (of majesty?) of Eloh "God" (cognate with Allah), a word of unknown etymology, perhaps an augmentation of El "God," also of unknown origin. Generally taken as singular, the use of this word instead of Yahveh is taken by biblical scholars as an important clue to authorship in the Old Testament, hence Elohist (1862; Elohistic is from 1841), title of the supposed writer of passages of the Pentateuch where the word is used.
v

ote (n.)
mid-15c., "formal expression of one's wish or choice with regard to a proposal, candidate, etc.," from Latin votum "a vow, wish, promise to a god, solemn pledge, dedication," noun use of neuter of votus, past participle of vovere "to promise, dedicate" (see vow (n.)). Meaning "totality of voters of a certain class or type" is from 1888.
el

ec

tric

(adj.)
1640s, first used in English by physician Sir Thomas Browne (1605-1682), apparently coined as Modern Latin electricus (literally "resembling amber") by English physicist William Gilbert (1540-1603) in treatise "De Magnete" (1600), from Latin electrum "amber," from Greek ēlektron "amber" (Homer, Hesiod, Herodotus), also "pale gold" (a compound of 1 part silver to 4 of gold); which is of unknown origin.
de

v

ote (v.)
1580s, "appropriate by or as if by vow," from Latin devotus, past participle of devovere "dedicate by a vow, sacrifice oneself, promise solemnly," from de "down, away" (see de-) + vovere "to vow" (see vow (n.)). From c. 1600 as "apply zealously or exclusively." From 1640s as "to doom, consign to some harm or evil," and the word commonly had a negative sense in 18c.: The second and third meanings in Johnson's Dictionary (1755) are "to addict, to give up to ill" and "to curse, to execrate; to doom to destruction." Related: Devoted; devoting.
To devote indicates the inward act, state, or feeling; to dedicate is to set apart by a promise, and indicates primarily an external act; to consecrate is to make sacred, and refers to an act affecting the use or relations of the thing consecrated …. [Century Dictionary]
s

el

ect (adj.)
1560s, from Latin selectus, past participle of seligere "choose out, single out, select; separate, cull," from se- "apart" (see secret (n.)) + legere "to gather, select," from PIE root *leg- (1) "to collect, gather." The noun meaning "a selected person or thing, that which is choice" is recorded from c. 1600. New England selectman first recorded 1640s.
c

re

dit (n.)
1540s, "belief, faith," from Middle French crédit (15c.) "belief, trust," from Italian credito, from Latin creditum "a loan, thing entrusted to another," neuter past participle of credere "to trust, entrust, believe" (see credo).
sec

re

tion (n.)
1640s, "act of secreting;" 1732, "that which is secreted," from French sécrétion, from Latin secretionem (nominative secretio) "a dividing, separation," noun of action from past participle stem of secernere "to separate, set apart" (see secret (n.)).
re

(
a

)+

leg

ion

(n.)

"with reference to," used from c. 1700 in legalese, from Latin (in) re "in the matter of," from ablative case of res "property, goods; matter, thing, affair," from Proto-Italic *re-, from PIE *reh-i- "wealth, goods" (source also of Sanskrit rayi- "property, goods," Avestan raii-i- "wealth"). Its use is execrated by Fowler in three different sections of "Modern English Usage."

c. 1200, "a Roman legion," from Old French legion "squad, band, company, Roman legion," from Latin legionem (nominative legio) "Roman legion, body of soldiers, a levy of troops," from legere "to gather; to choose, pick out, select," from PIE root *leg- (1) "to collect, gather." Tucker writes that "The common sense is 'pick,'" but it is unclear whether the use here is "picking up or picking out." Roughly 3,000 to 6,000 men, under Marius usually with attached cavalry. "The legions were numbered in the order of their levy, but were often known by particular names" [Lewis].
The great power of the Roman legion was due to its rigid discipline and its tactical formation in battle, which was so open and flexible as to enable it to meet every emergency without surprise or derangement.
Generalized sense of "a large number of persons" (c. 1300) is due to translations of the allusive phrase in Mark v.9. Of modern military bodies from 1590s. American Legion, U.S. association of ex-servicemen, founded in 1919. Legion of Honor is French légion d'honneur, an order of distinction founded by Napoleon in 1802. Foreign Legion is French légion étrangère "body of foreign volunteers in a modern army," originally Polish, Belgian, etc. units in French army; they traditionally served in colonies or distant expeditions. Related: Legionary.
Am

mon
name of the Greek and Roman conception of the Egyptian sovereign sun-god Amun (said to mean literally "hidden"), also Amen-Ra. This they confused with the ram-headed divinity, god of life, worshipped at an oracular sanctuary in Libya. See ammonia. Related: Ammonian.
na
me

(n.)

"word by which a person or thing is denoted," Old English nama, noma "name, reputation," from Proto-Germanic *naman- (source also of Old Saxon namo, Old Frisian nama, Old High German namo, German Name, Middle Dutch name, Dutch naam, Old Norse nafn, Gothic namo "name"), from PIE root *no-men- "name."
a
me

n

(interj.)

Old English, from Late Latin amen, from Ecclesiastical Greek amen, from Hebrew amen "truth," used adverbially as an expression of agreement (as in Deuteronomy xxvii.26, I Kings i.36), from Semitic root a-m-n "to be trustworthy, confirm, support."

Compare similar use of Modern English certainly, absolutely. Used in Old English only at the end of Gospels, otherwise translated as Soðlic! or Swa hit ys, or Sy! As an expression of concurrence after prayers, it is recorded from early 13c.
pa

ra
ble

(n.)

"allegorical or metaphorical narrative, usually having a moral for instruction," late 13c., parabol, modern form from early 14c., "saying or story in which something is expressed in terms of something else," from Old French parable "parable, parabolic style in writing" (13c.), from Latin parabola "comparison," from Greek parabolē "a comparison, parable," literally "a throwing beside," hence "a juxtaposition," from para- "alongside" (see para- (1)) + bolē "a throwing, casting, beam, ray," related to ballein "to throw" (from PIE root *gwele- "to throw, reach").

Rendered in Old English as bispell. In Vulgar Latin, parabola took on the meaning "word," hence Italian parlare, French parler "to speak" (see parley (n.)).
pa

ra

ll
el

(adj.)

1540s, in geometry, of lines, "lying in the same plane but never meeting in either direction;" of planes, "never meeting, however far extended;" from Middle French parallèle (16c.) and directly from Latin parallelus, from Greek parallēlos "parallel," from para allēlois "beside one another," from para- "beside" (see para- (1)) + allēlois "each other," from allos "other" (from PIE root *al- "beyond"). Figurative sense of "having the same direction, tendency, or course" is from c. 1600.

As a noun from 1550s, "a line parallel to another line." Meanings "a comparison made by placing things side by side" and "thing equal to or resembling another in all particulars" are from 1590s. Parallel bars as gymnastics apparatus is recorded from 1868.
pa

ra

d
ox

(n.)

1530s, "a statement contrary to common belief or expectation," from Middle French paradoxe (14c.) and directly from Latin paradoxum "paradox, statement seemingly absurd yet really true," from Greek paradoxon "incredible statement or opinion," noun use of neuter of adjective paradoxos "contrary to expectation, incredible," from para- "contrary to" (see para- (1)) + doxa "opinion," from dokein "to appear, seem, think" (from PIE root *dek- "to take, accept").

Originally with notions of "absurd, fantastic." Meaning "statement that is seemingly self-contradictory yet not illogical or obviously untrue" is from 1560s. Specifically in logic, "a statement or proposition from an acceptable premise and following sound reasoning that yet leads to an illogical conclusion," by 1903.
pa

ro

dy (n.)
1590s (first recorded use in English is in Ben Jonson), "literary work in which the form and expression of dignified writing are closely imitated but are made ridiculous by the ludicrously inappropriate subject or methods; a travesty that follows closely the form and expression of the original," from or in imitation of Latin parodia "parody," from Greek parōidia "burlesque song or poem," from para- "beside, parallel to" (see para- (1), in this case, "mock-") + ōidē "song, ode" (see ode). The meaning "a poor or feeble imitation" is from 1830. Related: Parodic; parodical.
pa
ra

de (n.)

1650s, "a show of bravado," also "an orderly assembly of troops for inspections," from French parade "display, show, military parade," formerly also "a halt on horseback" (15c.), or from Italian parate "a warding or defending, a garish setting forth," or Spanish parada "a staying or stopping; a parade," all from Vulgar Latin *parata, from Latin parare "arrange, prepare, adorn" (from PIE root *pere- (1) "to produce, procure").

The Latin word developed widespread senses in Medieval Latin: "to stop, halt; prevent, guard against; dress, trim, adorn." These were passed on to its Romanic offspring. The verb is a doublet of parry. Non-military sense of "public walk, march, procession" is recorded from 1670s. Parade-ground is by 1724; parade-rest is by 1888:
[A] position of rest in which the soldier stands silent and motionless, but which is less fatiguing than the position of "attention": it is much used during parades. [Century Dictionary]
p

a

p

a

(n.)
"father," 1680s, from French papa, from Latin papa, originally a reduplicated child's word, similar to Greek pappa (vocative) "o father," pappas "father," pappos "grandfather." The native word is daddy; according to OED the first use of papa was in courtly speech, as a continental affectation, and it was not used by common folk until late 18c.
ra

id (n.)
early 15c., "mounted military expedition," Scottish and northern English form of rade "a riding, journey," from Old English rad "a riding, ride, expedition, journey; raid," (see road). The word died out by 17c., but was revived by Scott ("The Lay of the Last Minstrel," 1805), ("Rob Roy," 1818), with extended sense of "attack, foray."
masque

ra

de (n.)
1590s, "assembly of persons wearing masks and usually other disguises," from French mascarade or Spanish mascarada "masked party or dance," from Italian mascarata "a ball at which masks are worn," variant of mascherata "masquerade," from maschera (see mask (n.)).
Extended sense of "disguise in general, concealment or apparent change of identity by any means" is from 1660s; figurative sense of "false outward show" is from 1670s.
mascara (n.)
"cosmetic for coloring eyebrows and eyelashes," originally used by actors, 1883, mascaro (modern form from 1922), from Spanish máscara "a stain; a mask," from same source as Italian maschera "mask" (see mask (v.)).
mi

ra

cle (n.)
mid-12c., "a wondrous work of God," from Old French miracle (11c.) "miracle, story of a miracle, miracle play," from Latin miraculum "object of wonder" (in Church Latin, "marvelous event caused by God"), from mirari "to wonder at, marvel, be astonished," figuratively "to regard, esteem," from mirus "wonderful, astonishing, amazing," earlier *smeiros, from PIE *smei- "to smile, laugh" (source also of Sanskrit smerah "smiling," Greek meidan "to smile," Old Church Slavonic smejo "to laugh;" see smile (v.)). The Latin word is the source of Spanish milagro, Italian miracolo.
From mid-13c. as "something that excites wonder or astonishment, extraordinary or remarkable feat," without regard to divinity or supernatural power. It replaced Old English wundortacen, wundorweorc. The Greek words rendered as miracle in the English bibles were semeion "sign," teras "wonder," and dynamis "power," which in the Vulgate were translated respectively as signum, prodigium, and virtus.
Miracle-drug is by 1939 (in reference to sulfanilamide). Miracle-worker "a thaumaturge" is from 1560s (Middle English had mircleour, early 15c.). Miracle-play "medieval dramatic representation of the life of Christ or a saint or other sacred subjects" is by 1744 (miraclis pleynge is from c. 1400). The condiment Miracle Whip was introduced 1933 by Kraft Foods; apparently the name was first given to the patented machine that made it.
Entries related to Miracle
admiration
miraculous
mirage
miranda
mirror
smile