Today
| | | | | |
| --- | --- | --- | --- | --- |
| Word or Phrase | English Ordinal | Full Reduction | Reverse Ordinal | Reverse Full Reduction |
| Current Testament | 216 | 63 | 216 | 99 |
| That | 49 | 13 | 59 | 23 |
| I Am | 23 | 14 | 58 | 22 |
| In | 23 | 14 | 31 | 13 |
| Name | 33 | 15 | 75 | 21 |
| Amen | 33 | 15 | 75 | 21 |
| En | 19 | 10 | 35 | 8 |
| Om | 28 | 10 | 26 | 8 |
| Sign | 49 | 22 | 59 | 23 |
| S tree T | 87 | 24 | 75 | 39 |
| Georgia | 62 | 44 | 127 | 37 |
| Two Four One | 152 | 53 | 118 | 46 |
| One Two Four | 152 | 53 | 118 | 46 |
| Forty Two Letters | 241 | 70 | 164 | 83 |
| January Twenty Fourth Two Thousand and Twenty One | 605 | 182 | 529 | 214 |
| 11/24/2021 | 13 | 13 | 13 | 13 |
| 1/24/2021 | 12 | 12 | 12 | 12 |
[Carl Jung on finding the Soul written November 14, 1913.]
I am weary, my soul, my wandering has lasted too long, my search for myself outside of myself. Now I have gone through events and find you behind all of them. For I made discoveries on my erring through events, humanity, and the world. I found men.
And you, my soul, I found again, first in images within men and then you yourself. I found you where I least expected you. You climbed out of a dark shaft….I wandered for many years, so long that I forgot that I possessed a soul. I belonged to men and things. I did not belong to myself.
Where were you all this time? Which Beyond sheltered you and gave you sanctuary? … How should I decipher you? Who are you, child? My dreams have represented you as a child and as a maiden. I am ignorant of your mystery. Look I bear a wound that is as yet not healed: my ambition to make an impression.
Forgive me if I speak as in a dream, like a drunkard—are you God? Is God a child, a maiden? … How strange it sounds to me to call you a child, you who still hold the all-without-end in your hand.
~Carl Jung, The Red Book, Page 233,
The Fruitless, Foolish, Superficial, Egoistic, Me/ Me/ Me (2 year old phase/ infant-ile st-age) Vane/ Vein/ Vain Quest(ion)/ Sea-rch for 'Inner Peace' (or anything else OUT-SIDE of You/ I, such as 'The Meaning of Life' or 'The Holy Gr(ai)l') ceases immediately upon supreme real-ization, re-cognition of one's True Self/ I-dentity, the One, Peace ITSELF. Om Shanti. A U M. EN.
When faced with death, (from) who(m) will you seek forgiveness ?
When am I not faced with 'death'? Life is death in disguise. Only one who commits evil needs forgiveness.
What about Original Sin?
Original Sin is a false doctrine/ dogma. The Whole Bi-bull is Metaphor, Allegory, 100% Symbolic from beginning/ One/ Womb/ birth/ Gene-Isis/ Genesis to End/ Two/ Tomb/ death/ REvelations of REligion, the Apocalypse/ Apo-Calypso. God does not belong to REligion, not a single one of the BIG Corporate 3: 'Islam', 'Christ'ianity and 'Judaism.' All of them are worldly FOR PROFIT and against the Prophet.
Man did not 'Fall?' From 'Grace?' In the Garden? Of Eden?
The Fall of Man is the Fall Season which happens eve-ry year. 'Original Sin' is the Sin-e Wave or 'Sin(e) Wave of Eve' of the Autumn/ Libra/ Even-ing of the Year. The 'End of the Age/ World' is the End of the Year, Eve-ry Year. Eve-ry Year God's Sun Falls and Dies at the Winter Solstice and is Re-Born on Christmas and Re-surrected in the Off-Spring. God does not belong to Religion and Jesus/ J-Zeus/ Horus is the Saint of Blasphemy, a Re-bel, not a Zombie Order Follower of the Satanist controlled Roman Empire, Babylon Military Industrial Complex.
Aren't you being 'blasphemous?'
The Living God is the Saint of Blasphemy. 'Don't make any mistakes. I didn't come here to bring peace. I came to bring a SWORD….God belongs to EVERYBODY…You think you're Special? God is NOT an Israelite!" A true follower of the Risen Sun/ Savior is a Rebel, not an obedient drone of Rome, Corpse-orate Bank of America/ Empire of Insanity/ Agents of the Downfall of We the People. Christ is crucified every day, mostly by those calling themselves 'Christians.'
God doesn't write books. Man does.
God is a symbol of the totality Nature is in Herself, that you and every one is, Light, El Sol, The Soul, Eternity, Time Without Beginning, Time Without End, Right Now.
John 3:16 and all else is misunderstood if you take it literally, instead of taking it properly as literature, symbolic, interpretive. The Bible is used as a weapon. Always has been. But when you know how to de-code it, you are immune.
"Jesus Christ' is NOT 'Julius Caesar,' just so eve-rybody knows. Different JC's / Juris-Dictions, Christ-Jesuses.
Everything you say goes against what I've been taught to be(lie)ve since child-hood.
You don't get to K(NOW God with BLIND faith, by BE(LIE)VING, obediently, robotically, repetitively re-peating a 'creed,' or a 'dogma,' such as 'John 3:16.' You get to know God by ending the Civil War inside YOURSELF and realizing the truth that God has NO OPPOSITION/ OPPOSITE POSITION. God is ALL and NONE simultaneously. 'God is an intelligible sphere whose center is everywhere and whose circumference is nowhere.' It is 100% WRONG to CLAIM one has to Wait til 'death' to connect/ merge with God, and this is precisely what Christ/ Krishna teaches and this why Rome murders 'him.'
What about Heaven, the Hereafter?
If you don't get to 'Heaven' while you're 'Alive' you never will.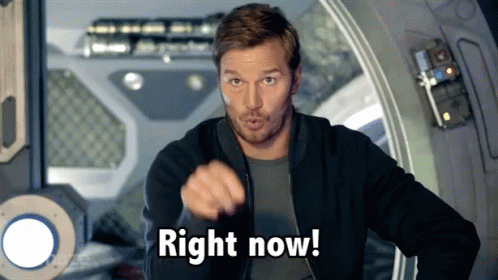 Sorry, but the world has been oppressed, repressed and depressed by the Fake (Dead) 'Jesus' of Julus Caesar for far too long. It's TIME for the Real, Living God to be Ex-pressed, by the only One he/ she/ it could ever be Ex-pressed by, the One, Neo, the Living Human(e) Being/ Becoming. You or anyone else EVER once see "Jesus" or "Satan" or "God" or "Santa Clause?" Nope. Cuz all the Gods are ARchetypes/ Symbolic. In You. As You. Right now!
God's Son is God's Sun. No more using Astro-Theological- literary-symbolic, not literal-historical 'factual'- beings to CONTROL people and keep the world ARBITRARILY in scarcity and fear instead of love and abundance. Rome and the Pope are EVIL/ BABYLON THE GREAT! Exactly the Opposite (the ONLY 'Opponent') of the Living God, Christ/ Krishna, the one beating our hearts presently.
According to Saying 111, the kingdom 'is spread out upon the earth, and men do not see it.' It should be noted that Thomas does not speak of 'the kingdom of God.' Indeed, 'God' is mentioned only in Saying 97, where he is evidently subordinated to Jesus ('gods' occurs in Saying 31). Gospel of Thomas Saying 3 – GospelThomas.comwww.earlychristianwritings.com/thomas/gospelthomas3.html
GOSPELTHOMAS.COMgospelthomas.com – Domain Name For Sale | DAN.COM
I believe in God's Sun so I re-cognize that I AM eternal life. It's like 'love.' It's not something you're in, it's something you are. El Sol = The Soul. Re-born every day/ dei. Rise and Shine. Cockadoodledoo
Oh, wait, it says here 'God is not a man' in 'Numbers.'
Just One of COUNTLESS times the 'creed' or 'dogma'/ OFFICIAL doctrine of the fraudulent 'Church' of 'Christ' is contradicted in the Bible itself! This is why 'Christians' aren't (generally) so interested in REAL investigation (probing/ study) discussion of the so-called 'Holy' 'Scripture.' Why they advocate (blind) faith and associate independent, critical thinking- analysis- with 'the enemy.'
'Script-ure' = 'Your Script.' The 'Gospel' is an Occult/ Hidden Magic/ Image 'Go-spell,' Magical Book, or Body, of Ancient Mind control pro-g-rams and it is obvious when you free your mind from the 'Church.' … when you do what 'He' instructs: Seek and Find (Out) (For Yourself!) …
God is Light. God is Sun/ Son/ 123/ ABC. Birth-Death-Re-birth/ Re-surrection.
A Newborn Baby is NOT a 'Sinner.' NOT 'Guilty.'
It's interpretive, highly contradictory Literature, the 'Holy' Book, Body, Bible, scribbled by govern-mental scribes in ancient times, strewn and en-crypted (s-cripted scripture) from cover to cover- womb to tomb- with 'Sacred,' 'Secret,' 'Occult Science,' Dark Sayings, Hidden Meanings, Mathe-magical Code, DNA, Dan, Life, Light, Death, Dark-ness.
It- the Body/ Book/ Biblio- of Byblos/ Bab-el/ Babylon- is NOT Literal historical fact and there is ZER-0 incontrovertible proof that any of it is historical fact. God doesn't write books. Man does. God is a symbol of the totality Nature is in Herself, that you and every one is, Light, El Sol, The Soul.
Currently the true living 'Christ'/ 'God'/ 'Sun'/ 'Son' is being actively Re-pressed, Suppressed and Oppressed. Routinely. Ritualistically. Ruthlessly. By All the Order-following Brutes of the Military industrial juggernaut of 'Secular Humanism,' A-theistic Anti-Americanism, Anti-Christ/ Krishna/ God.
| | | | | |
| --- | --- | --- | --- | --- |
| Two Four One | 152 | 53 | 118 | 46 |
| One Two Four | 152 | 53 | 118 | 46 |
| Forty Two Letters | 241 | 70 | 164 | 83 |
| January Twenty Fourth Two Thousand and Twenty One | 605 | 182 | 529 | 214 |
| 11/24/2021 | 13 | 13 | 13 | 13 |
| 1/24/2021 | 12 | 12 | 12 | 12 |
| | | | | |
| --- | --- | --- | --- | --- |
| Sign | 49 | 22 | 59 | 23 |
| S tree T | 87 | 24 | 75 | 39 |
| | | | | |
| --- | --- | --- | --- | --- |
| Current Testament | 216 | 63 | 216 | 99 |
| That | 49 | 13 | 59 | 23 |
| I Am | 23 | 14 | 58 | 22 |
| In | 23 | 14 | 31 | 13 |
| Name | 33 | 15 | 75 | 21 |
| Amen | 33 | 15 | 75 | 21 |
| En | 19 | 10 | 35 | 8 |
| Om | 28 | 10 | 26 | 8 |
| | | | | |
| --- | --- | --- | --- | --- |
| Now here | 88 | 43 | 101 | 29 |
| God is One | 88 | 43 | 128 | 38 |
| God is Life | 86 | 50 | 157 | 49 |
| God is Light | 110 | 56 | 160 | 52 |
| | | | | |
| --- | --- | --- | --- | --- |
| Eleven | 63 | 27 | 99 | 27 |
| No e | 34 | 16 | 47 | 11 |
| Seven | 65 | 20 | 70 | 25 |
| Neo | 34 | 16 | 47 | 11 |
| The Way | 82 | 28 | 80 | 26 |
| Truth | 87 | 24 | 48 | 30 |
| Alone | 47 | 20 | 88 | 25 |
| All | 25 | 7 | 56 | 20 |
| El | 17 | 8 | 37 | 10 |
| The | 33 | 15 | 48 | 12 |
Today